IHBC North West Branch Annual Conferences
This article originally appeared in the IHBC NewsBlogs
---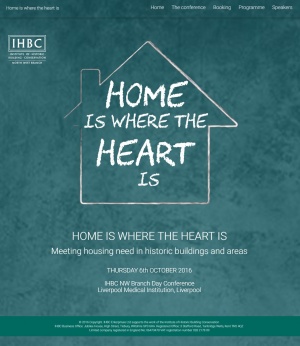 The ever popular IHBC North West Branch annual conference, which has covered such diverse topics as energy efficiency in historic buildings, empowering local communities, heritage and the 'high street' and technology in conservation, this year (2016) looks at meeting the housing need in historic buildings and areas.
'Home is where the heart is…' will take place in Liverpool on 6th October 2016.
Houses form the highest proportion of all heritage assets, whether purpose designed or later adapted to incorporate residential accommodation. Balancing the changing needs of homeowners whilst protecting the architectural and historic value of historic buildings continues to present ongoing challenges to architects and conservation professionals alike.
Meanwhile at a national level great efforts are being placed upon boosting the supply of new housing to the meet the demands of an increasing population and changing household structures. This has resulted in great development pressure within both urban and rural areas and heritage assets, historic buildings and or conservation areas, are no exception to this process.
This conference will explore the challenges of designing new homes within historic areas, consider how to sensitively adapt and convert historic buildings to meet the needs of existing and future occupants as well as highlighting examples of best practice both locally and nationally. It will be of interest to planners, architects, developers, property owners, amenity societies, and all those who manage and care for the historic environment.
See more at http://ihbconline.co.uk/newsachive/?p=13067
For more details and to book see housing.ihbc.org.uk
For past conferences see the IHBC North West Branch page on the IHBC website
Find out more
External references
IHBC NewsBlog
IHBC's 2019 Nottingham Annual School a Great Success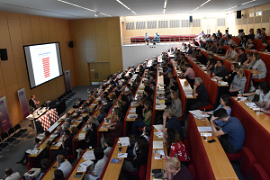 One of the IHBC's most populous Schools, the 2019 Nottingham School will be remembered for its combination authoritative speakers, urban experiences and accessible learning, including the IHBC's Spotlights.
---
England's new High Streets Task Force will help revitalise high streets and town centres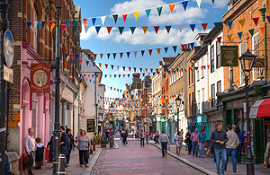 A new High Streets Task Force, to support local leaders as they revitalise England's high streets and town centres, has been launched.
---
UK petition to Zero-rate VAT on deep retrofit/eco-refurbishment building works now open

A UK parliamentary petition to Zero-rate VAT on deep retrofit/eco-refurbishment building works on all homes, has been launched, with a deadline of 8 January 2020.
---
IHBC's new Guidance Notes launched at Nottingham's 2019 School Spotlights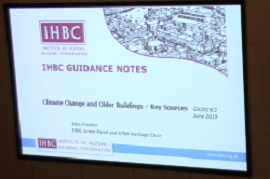 The IHBC has launched two new Guidance Notes, on Retrofitting of Traditional Buildings and Climate Change and Older Buildings – Key Sources.
---
NLA awards 2019 include Pitzhanger Manor and Gallery for Conservation & Retrofit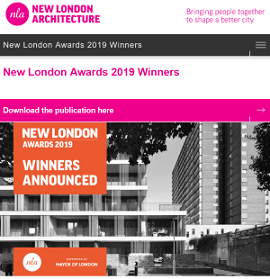 The Conservation & Retrofit award of the New London Awards (NLA) 2019 has been won by Pitzhanger Manor and Gallery, W5, by Jestico + Whiles and Julian Harrap Architects.
---
AHF £15M fund – 'Transforming Places Through Heritage'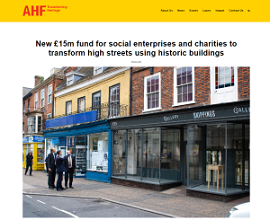 The Architectural Heritage Fund (AHF) has announced the opening of the 'Transforming Places Through Heritage' fund, focussed on reinvigorating England's high streets.
---
How wartime photographers dodged Nazi bombing to record historic buildings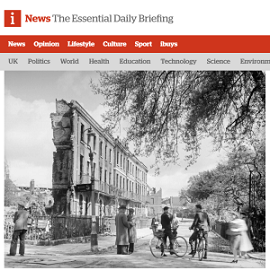 A race against devastation - a new exhibition chronicles the wartime work of the National Buildings Record – set up to capture a disappearing landscape.
---
---
---