Historic Environment Scotland - 12 new commemorative plaques
In August 2016, HES (Historic Environment Scotland) announced details of 12 people to be commemorated under the commemorative plaque scheme, including entertainer Stan Laurel, Sarah Siddons Mair, early 20th century campaigner for women's education and suffrage and Sir Nigel Gresley, railway engineer.
HES (Historic Environment Scotland) wrote:
Glasgow's favourite 'Son of the Desert' is to be commemorated with a plaque, which will be mounted on the Glasgow tenement building where he spent many of his formative years. Although born in Cumbria, Stan Laurel (real name Arthur Stanley Jefferson) of 'Laurel and Hardy' fame, moved to Glasgow when he was a boy, and it would be in the city's famous Britannia Panopticon, the world's oldest, still-used music hall, that he would make his stage debut, aged 16.
Other recipients of the Commemorative Plaque Scheme include luminaries and pioneers in the fields of engineering, architecture, literature, science, politics, and the advancement of women's rights.
Martin Fairley, Head of Grants at Historic Environment Scotland, said: 'The idea of the scheme is to allow the public to tell us which historic figures deserve to be celebrated and commemorated. By installing a plaque on a building closely associated with that person we hope to emphasise the social and human element of local architecture. After all, a building can have a great influence on the character of the person who lived or worked there. This latest batch of nominations provides some fine examples of that, as well as some prominent figures, from Stan Laurel, to Nobel Prize winning physicist Max Born, famous biographer James Boswell, and medical pioneer Dr Flora Murray, to name just a few.'
Stan Laurel's plaque is set to be mounted on the wall of the tenement block on 17 Craigmillar Road in Glasgow's South Side where he spent part of his formative years. His father, also Arthur Jefferson, was a theatre manager and the family had moved north of the border when he was offered a job at the city's Metropole Theatre (now demolished).
The young Stan Laurel was fascinated by the theatre and made his first tentative steps into show business when he was 16, making his first professional performance on the stage of the Britannia Music Hall, which remains something of a mecca for Laurel and Hardy fans to this day. Although his career was to take him all over the world, Laurel always retained a strong affinity with Glasgow. Such was his popularity with Glaswegians that when Laurel and Hardy arrived on tour in Glasgow, huge crowds gathered in the streets to see the pair.
In total there are 12 recipients of plaques in this round, which includes the author Neil Munro, famous for his comic creation 'Para Handy', caption of the Vital Spark; Sarah Siddons Mair, early 20th century campaigner for women's education and suffrage; railway engineer Sir Nigel Gresley, who was responsible for creating many of Scotland's railway networks; and politician Robert Bontine Cunninghame Graham, who was the first ever socialist member of Parliament of the United Kingdom, and a founder of the Scottish Labour Party, as well as the National Party in Scotland.
The Historic Environment Scotland Commemorative Plaque Scheme celebrates significant historic figures by awarding plaques to be erected on the buildings where they lived or worked. Anybody can nominate a person to be recognised, by completing a simple application form that will be available later this year.
[edit]
Find out more
[edit]
External references
IHBC NewsBlog
Looking Ahead to IHBC's Brighton 2020 School – 'Old towns : New futures'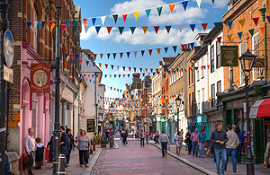 The Office for National Statistics (ONS) and Ordnance Survey (OS) have collaborated to identify high streets in Great Britain with new data survey analysis & interactive maps.
---
Dramatic pictures show structure lifted onto roof of Nottingham's 'most secret' building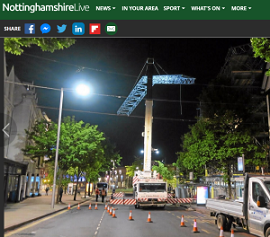 Dramatic pictures show the moment a huge temporary framework was added to one of Nottingham's most beautiful historic buildings, Bromley House.
---
Victorian Society kick starts 'Top 10 Most Endangered Buildings Campaign'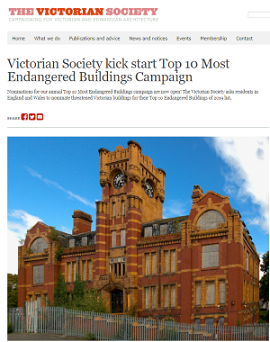 Nominations are now open, as the Victorian Society asks residents in England and Wales to nominate threatened Victorian buildings for their Top 10 Endangered Buildings of 2019.
---
'Building a safer future' – consultation on reform of the building safety regulatory system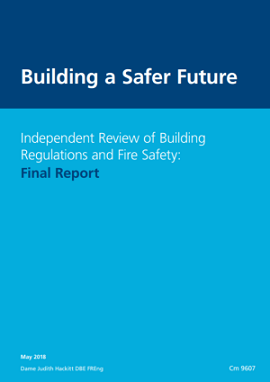 England's Ministry of Housing Communities and Local Government (MHCLG) seeks views on proposals for a radically new building and fire safety system.
---
Plastic road built on new housing development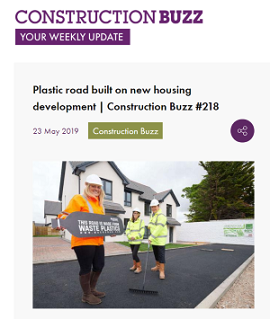 Springfield Properties has become the UK's first house builder to use waste plastic to build a road on a housing development.
---
Historic building that exported lace around the world restored to its former glory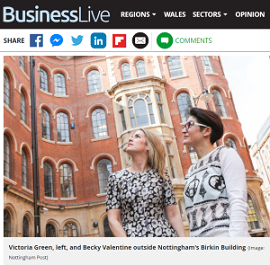 One of Nottingham's most cherished Victorian buildings, The Birkin Building designed by Thomas Chamber Hine in 1855 in Nottingham's Lace Market, has been restored.
---
Ramboll report finds clients underestimate economic value of sustainability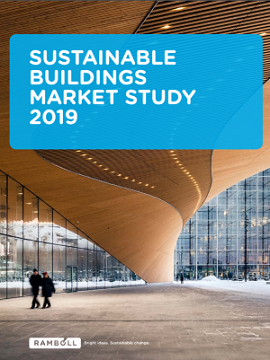 A recent Ramboll study indicates that rental yield and property values are underrated, as developers and investors underestimate the value of producing sustainable buildings.
---
England's 'HODs' celebrates 25th anniversary, from 13 to 22 September 2019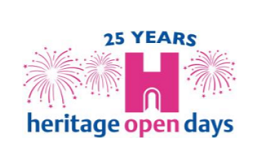 This year, England's Heritage Open Days (HODs) is celebrating its 25th anniversary with a raft of new initiatives and partners, focusing on this year's theme of 'People Power'.
---
---
---