Historic Environment Scotland - 12 new commemorative plaques
In August 2016, HES (Historic Environment Scotland) announced details of 12 people to be commemorated under the commemorative plaque scheme, including entertainer Stan Laurel, Sarah Siddons Mair, early 20th century campaigner for women's education and suffrage and Sir Nigel Gresley, railway engineer.
HES (Historic Environment Scotland) wrote:
Glasgow's favourite 'Son of the Desert' is to be commemorated with a plaque, which will be mounted on the Glasgow tenement building where he spent many of his formative years. Although born in Cumbria, Stan Laurel (real name Arthur Stanley Jefferson) of 'Laurel and Hardy' fame, moved to Glasgow when he was a boy, and it would be in the city's famous Britannia Panopticon, the world's oldest, still-used music hall, that he would make his stage debut, aged 16.
Other recipients of the Commemorative Plaque Scheme include luminaries and pioneers in the fields of engineering, architecture, literature, science, politics, and the advancement of women's rights.
Martin Fairley, Head of Grants at Historic Environment Scotland, said: 'The idea of the scheme is to allow the public to tell us which historic figures deserve to be celebrated and commemorated. By installing a plaque on a building closely associated with that person we hope to emphasise the social and human element of local architecture. After all, a building can have a great influence on the character of the person who lived or worked there. This latest batch of nominations provides some fine examples of that, as well as some prominent figures, from Stan Laurel, to Nobel Prize winning physicist Max Born, famous biographer James Boswell, and medical pioneer Dr Flora Murray, to name just a few.'
Stan Laurel's plaque is set to be mounted on the wall of the tenement block on 17 Craigmillar Road in Glasgow's South Side where he spent part of his formative years. His father, also Arthur Jefferson, was a theatre manager and the family had moved north of the border when he was offered a job at the city's Metropole Theatre (now demolished).
The young Stan Laurel was fascinated by the theatre and made his first tentative steps into show business when he was 16, making his first professional performance on the stage of the Britannia Music Hall, which remains something of a mecca for Laurel and Hardy fans to this day. Although his career was to take him all over the world, Laurel always retained a strong affinity with Glasgow. Such was his popularity with Glaswegians that when Laurel and Hardy arrived on tour in Glasgow, huge crowds gathered in the streets to see the pair.
In total there are 12 recipients of plaques in this round, which includes the author Neil Munro, famous for his comic creation 'Para Handy', caption of the Vital Spark; Sarah Siddons Mair, early 20th century campaigner for women's education and suffrage; railway engineer Sir Nigel Gresley, who was responsible for creating many of Scotland's railway networks; and politician Robert Bontine Cunninghame Graham, who was the first ever socialist member of Parliament of the United Kingdom, and a founder of the Scottish Labour Party, as well as the National Party in Scotland.
The Historic Environment Scotland Commemorative Plaque Scheme celebrates significant historic figures by awarding plaques to be erected on the buildings where they lived or worked. Anybody can nominate a person to be recognised, by completing a simple application form that will be available later this year.
[edit]
Find out more
[edit]
External references
IHBC NewsBlog
Drone Surveying a London Landmark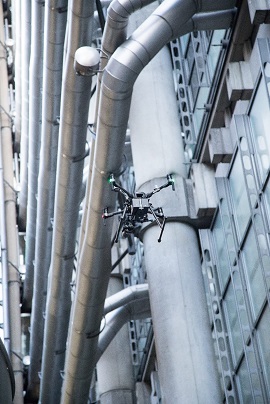 Uninhabited Aerial Vehicles (UAVs) have been used to undertake a survey of the Lloyd's building's external façade in the heart of the City of London.
---
Green Party calls for no VAT on refurbishment in new Parliamentary petition
The petition calls on the government to remove VAT on refurbishment projects and raise VAT on non-Passivhaus new-build construction to 20 per cent. Retrofitting is carbon-efficient but the current VAT regime privileges new build over refurbishment.
---
Conservation Professionals Concerned about Future Planning Policy

Directors of the IHBC and the Victorian Society are among those whose opinions are featured in the RICS in-house publication Modus as it explores heritage impacts in England's planning proposals.
---
Learn all about the Professions in Building Conservation at upcoming Conference

Glasgow City Heritage Trust (GCHT) 3-day online conference aimed at anyone working, or interested in working, within the building and heritage sectors.
---
New use for abandoned oil rigs: Offshore reefs!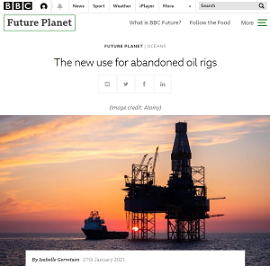 One way in which these old rigs can be remarkably useful is that the subsurface rig can provide the ideal skeleton for coral reefs, allowing the remarkable ecosystems beneath the waves come into their own.
---
Birnbeck Pier, in Weston-super-Mare, to undergo Restoration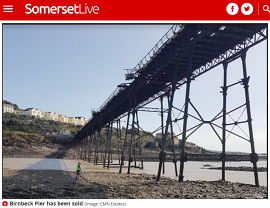 A new company – Birnbeck Holdings Limited – has now been set up by CNM Estates which has purchased Birnbeck Island and the historic pier.
---
Ecclesiastical Heritage Risk Barometer 2020 Published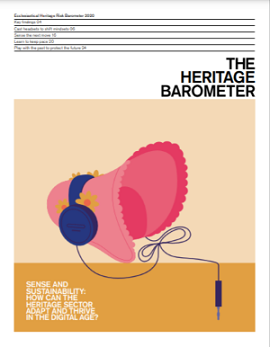 The publication offers research to help answer the question: 'How can the heritage sector adapt and thrive in the digital age'?
---
Victorian Bath House dug up from under a Manchester Car Park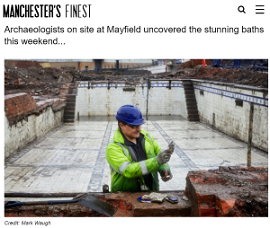 A stunning Victorian Bath House has been uncovered during works on creating the city's first public park in over 100 years.
---
APPG on 'Conservation, Places and People' Opens first Parliamentary Inquiry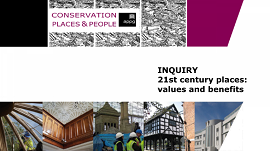 The Inquiry is into '21st Century Places – Values & Benefits'
---
Historic Photographer of the Year 2020 Winners Announced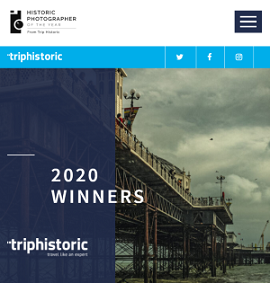 The awards showcase the very best historic places and cultural sites from across the globe.