Historic Environment Scotland - 12 new commemorative plaques
In August 2016, HES (Historic Environment Scotland) announced details of 12 people to be commemorated under the commemorative plaque scheme, including entertainer Stan Laurel, Sarah Siddons Mair, early 20th century campaigner for women's education and suffrage and Sir Nigel Gresley, railway engineer.
HES (Historic Environment Scotland) wrote:
Glasgow's favourite 'Son of the Desert' is to be commemorated with a plaque, which will be mounted on the Glasgow tenement building where he spent many of his formative years. Although born in Cumbria, Stan Laurel (real name Arthur Stanley Jefferson) of 'Laurel and Hardy' fame, moved to Glasgow when he was a boy, and it would be in the city's famous Britannia Panopticon, the world's oldest, still-used music hall, that he would make his stage debut, aged 16.
Other recipients of the Commemorative Plaque Scheme include luminaries and pioneers in the fields of engineering, architecture, literature, science, politics, and the advancement of women's rights.
Martin Fairley, Head of Grants at Historic Environment Scotland, said: 'The idea of the scheme is to allow the public to tell us which historic figures deserve to be celebrated and commemorated. By installing a plaque on a building closely associated with that person we hope to emphasise the social and human element of local architecture. After all, a building can have a great influence on the character of the person who lived or worked there. This latest batch of nominations provides some fine examples of that, as well as some prominent figures, from Stan Laurel, to Nobel Prize winning physicist Max Born, famous biographer James Boswell, and medical pioneer Dr Flora Murray, to name just a few.'
Stan Laurel's plaque is set to be mounted on the wall of the tenement block on 17 Craigmillar Road in Glasgow's South Side where he spent part of his formative years. His father, also Arthur Jefferson, was a theatre manager and the family had moved north of the border when he was offered a job at the city's Metropole Theatre (now demolished).
The young Stan Laurel was fascinated by the theatre and made his first tentative steps into show business when he was 16, making his first professional performance on the stage of the Britannia Music Hall, which remains something of a mecca for Laurel and Hardy fans to this day. Although his career was to take him all over the world, Laurel always retained a strong affinity with Glasgow. Such was his popularity with Glaswegians that when Laurel and Hardy arrived on tour in Glasgow, huge crowds gathered in the streets to see the pair.
In total there are 12 recipients of plaques in this round, which includes the author Neil Munro, famous for his comic creation 'Para Handy', caption of the Vital Spark; Sarah Siddons Mair, early 20th century campaigner for women's education and suffrage; railway engineer Sir Nigel Gresley, who was responsible for creating many of Scotland's railway networks; and politician Robert Bontine Cunninghame Graham, who was the first ever socialist member of Parliament of the United Kingdom, and a founder of the Scottish Labour Party, as well as the National Party in Scotland.
The Historic Environment Scotland Commemorative Plaque Scheme celebrates significant historic figures by awarding plaques to be erected on the buildings where they lived or worked. Anybody can nominate a person to be recognised, by completing a simple application form that will be available later this year.
[edit]
Find out more
[edit]
External references
IHBC NewsBlog
How Project Managers for Town Centre Developments can Balance Risk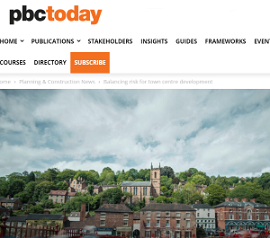 Jacqueline Hughes, senior risk analyst at Equib, in pbctoday discusses how project managers for town centre developments can get their risk management strategies right.
---
Red Tape is Strangling our High Streets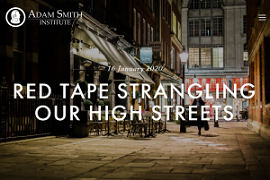 A new paper from the Adam Smith Institute argues that the problem with the High Street has been totally misunderstood, saying that we need to reform restrictive planning rules and reject a policy of managed decline to reinvigorate our town centres.
---
Calculating the full cost of energy used by buildings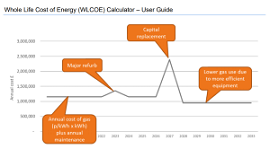 The Whole Life Cost of Energy (WLCoE) calculator – issued by government in BETA form – is intended to help building owners and operators to understand the full financial cost of the energy their buildings use, and welcomes feedback
---
England's heritage worth £31Bn: New Historic England report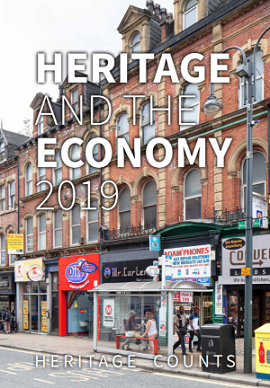 New research published by Historic England (HE) shows the value of heritage to England's economy as it contributes to economic prosperity and growth through jobs in the heritage and construction sectors and from tourism.
---
Part of Roman wall in Chester Collapses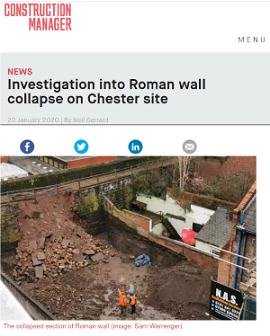 Investigations have begun into what caused part of Chester's Roman city wall to collapse during construction work.
---
Audit on new housing in England: Design overwhelmingly 'mediocre' or 'poor'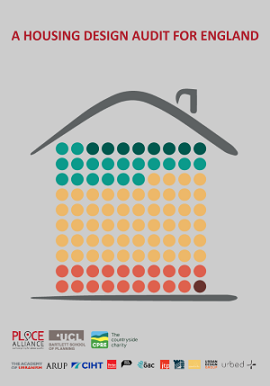 Though conservation professionals' skills in understanding, defining and explaining local character and architecture can help inform new residential design.
---
Historic England's '21 Fascinating Places Listed in 2019'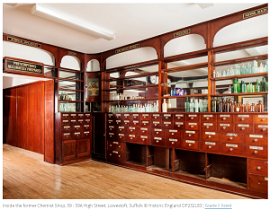 Over 500 historic places have been added to the National Heritage List for England (NHLE) in 2019 and Historic England (HE) has showcased 21 highlights.
---
UK's iconic first red public telephone box upgraded to GII*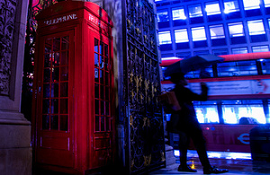 The K2 prototype telephone box situated outside the Royal Academy in London – built as part of the 1924 competition that gave rise to the iconic design and first listed at Grade II in 1986 – has had its listing upgraded to Grade II*.
---
Historic England publishes guidance on BIM for Heritage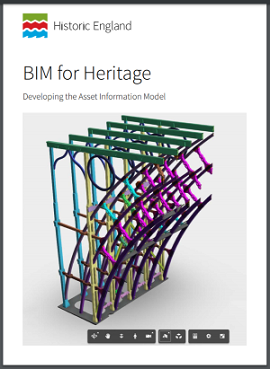 The second in a series focusses on developing the Asset Information Model (AIM).
---
High Streets Face a Bleak Future Without Rethinking Regeneration Strategies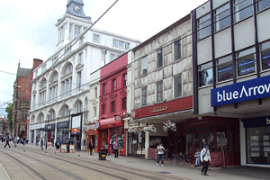 Reflecting issues that will be encountered across the IHBC's June 2020 Brighton School, think tank Centre for Cities argues for High Street success.
---
Take a look inside the first flat in the iconic Battersea Power Station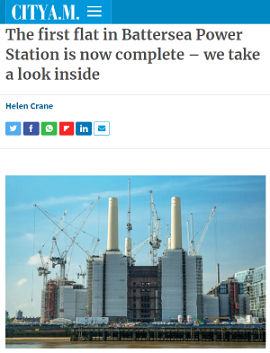 City A.M took a tour of the first apartment to be completed within the original grade II*-listed power station with designer Tim Boyd of Michaelis Boyd – which also designed the interiors for Soho House and the Groucho Club – and Battersea Power Station's UK sales director Georgia Siri.
---
Retrofit scheme named World Building of the Year at WAF 2019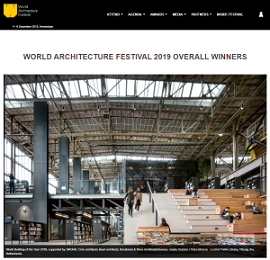 A conversion of a locomotive hangar into a public library is the first retrofit to win the top prize at the World Architecture Festival (WAF).
---