Historic Environment Scotland - 12 new commemorative plaques
In August 2016, HES (Historic Environment Scotland) announced details of 12 people to be commemorated under the commemorative plaque scheme, including entertainer Stan Laurel, Sarah Siddons Mair, early 20th century campaigner for women's education and suffrage and Sir Nigel Gresley, railway engineer.
HES (Historic Environment Scotland) wrote:
Glasgow's favourite 'Son of the Desert' is to be commemorated with a plaque, which will be mounted on the Glasgow tenement building where he spent many of his formative years. Although born in Cumbria, Stan Laurel (real name Arthur Stanley Jefferson) of 'Laurel and Hardy' fame, moved to Glasgow when he was a boy, and it would be in the city's famous Britannia Panopticon, the world's oldest, still-used music hall, that he would make his stage debut, aged 16.
Other recipients of the Commemorative Plaque Scheme include luminaries and pioneers in the fields of engineering, architecture, literature, science, politics, and the advancement of women's rights.
Martin Fairley, Head of Grants at Historic Environment Scotland, said: 'The idea of the scheme is to allow the public to tell us which historic figures deserve to be celebrated and commemorated. By installing a plaque on a building closely associated with that person we hope to emphasise the social and human element of local architecture. After all, a building can have a great influence on the character of the person who lived or worked there. This latest batch of nominations provides some fine examples of that, as well as some prominent figures, from Stan Laurel, to Nobel Prize winning physicist Max Born, famous biographer James Boswell, and medical pioneer Dr Flora Murray, to name just a few.'
Stan Laurel's plaque is set to be mounted on the wall of the tenement block on 17 Craigmillar Road in Glasgow's South Side where he spent part of his formative years. His father, also Arthur Jefferson, was a theatre manager and the family had moved north of the border when he was offered a job at the city's Metropole Theatre (now demolished).
The young Stan Laurel was fascinated by the theatre and made his first tentative steps into show business when he was 16, making his first professional performance on the stage of the Britannia Music Hall, which remains something of a mecca for Laurel and Hardy fans to this day. Although his career was to take him all over the world, Laurel always retained a strong affinity with Glasgow. Such was his popularity with Glaswegians that when Laurel and Hardy arrived on tour in Glasgow, huge crowds gathered in the streets to see the pair.
In total there are 12 recipients of plaques in this round, which includes the author Neil Munro, famous for his comic creation 'Para Handy', caption of the Vital Spark; Sarah Siddons Mair, early 20th century campaigner for women's education and suffrage; railway engineer Sir Nigel Gresley, who was responsible for creating many of Scotland's railway networks; and politician Robert Bontine Cunninghame Graham, who was the first ever socialist member of Parliament of the United Kingdom, and a founder of the Scottish Labour Party, as well as the National Party in Scotland.
The Historic Environment Scotland Commemorative Plaque Scheme celebrates significant historic figures by awarding plaques to be erected on the buildings where they lived or worked. Anybody can nominate a person to be recognised, by completing a simple application form that will be available later this year.
[edit]
External references
IHBC NewsBlog
IHBC & partners on Design and the NPPF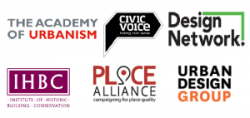 Update on request to government re 'getting serious on design' from IHBC and partners,including Civic Voice, Place Alliance and the Urban Design Group.
---
CPD preparations for the 2018 IHBC Annual School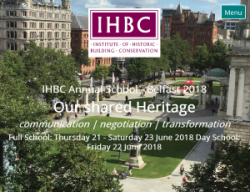 Prepare better for studies, talks, visits and networking by using our web guidance and links on the Belfast School site.
---
IHBC - Heritage from the doorstep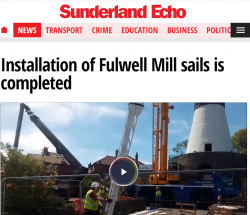 Restoration of Sunderland's Fulwell Mill sails complete, the Sunderland Echo tells its readers.
---
Historic Chapels Trust and Churches Conservation Trust partnering for strategic review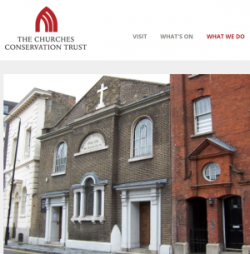 HCT and CCT will be working together in 2018/19 as the CCT takes over the day to day running of HCT, including its 20 historic chapels, for a period of one year.
---
THA responds to Treasury Committee VAT inquiry - suggesting mitigation measures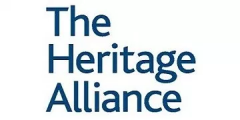 The Heritage Alliance (which includes the IHBC) responded to the Treasury Committee's VAT inquiry setting out concerns over the impact of VAT policy on the UK's built heritage.
---
CPRE says countryside being lost to housing at alarming rate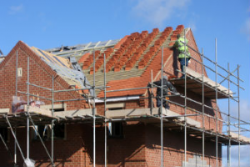 New government data shows that despite an increase in brownfield development, greenfield land is still being lost to housing development at an unnecessary rate.
---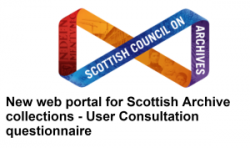 Consultation for users of online archive catalogues, closing 22 June.
---
New powers for councils in England to deliver homes for local families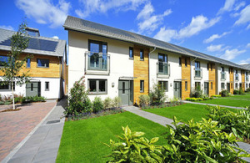 MHLG announce new powers for England's Councils to help them deliver the homes their communities need – including launching 'New Town Development Corporations'.