Heritage Lottery Fund - Heritage Endowments
A new programme was launched in August 2016 by the Heritage Lottery Fund (HLF) called 'heritage endowments', intended to help organisations create a regular annual income.
The HLF wrote:
Helping people explore, enjoy and share their heritage, in all its diversity, is at the core of all we do at HLF. But that principle firmly relies on our heritage being open and accessible to the public, as well as safeguarded for the future.
As in any industry, an over reliance on a single source of income has the potential to weaken the resilience of a heritage organisation. Diversification is key and that's why today we've launched Heritage Endowments. Heritage Endowments will enable organisations to create financial reserves that can be drawn on and invested to create a regular source of annual income.
Now, these are challenging economic times and we appreciate that building an endowment and attracting philanthropic giving isn't easy. But where Heritage Endowments helps is by providing grants of £250,000, £500,000 or £1million that will be matched pound for pound by private donations.
Ros Kerslake, Chief Executive of HLF, said: 'Building an endowment is one way heritage organisations can enhance their long-term reserves, which is vital for financial resilience. In this difficult economic landscape that's a challenging ask but Heritage Endowments is there to provide the boost needed to make it happen.'
This new endowments programme builds on the success of Catalyst Endowments. A partnership between the Department of Culture, Media and Sport, HLF and Arts Council England, Catalyst has helped over 30 heritage organisations diversify their income streams by attracting private donations to create endowments. Heritage Endowments aims to continue this success.
[edit]
External references
Featured articles and news
IHBC welcomes launch of CIOB's construction Academy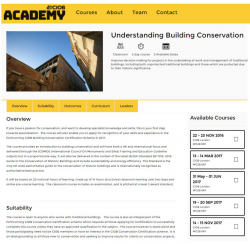 The IHBC has welcomed the launch of a new training academy aimed at enhancing excellence and boosting productivity and notably including a conservation remit.

---
IHBC update - voluntary Chair sought for Canal and River Trust Heritage Advisory Group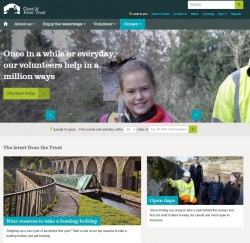 The IHBC has been advised that Sir Neil Cossons, the present Chair will be retiring this year and the Trust is seeking a new voluntary Chair to lead the group.

---
Context CPD boost: Ruchill Hospital water tower restoration challenge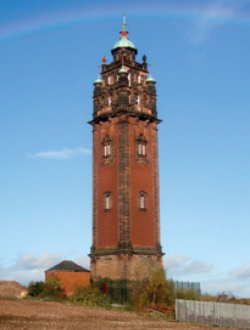 Ian Andrew outlines the challenge to structural engineers in stabilising and repairing the severely decayed, Category A listed, tower in Glasgow.

---
The Architectural Heritage Fund publishes Annual Report
The report highlights grants of £375k for UK projects and progress on its projects and reform programme, which aims to reduce costs and strengthen its governance.
---
WSP Parsons Brinckerhoff appointed to Parliament's Northern Estate Programme
The consultancy will be working on the refurbishment and development of a number of significant historic buildings at the House of Commons.
---
Heritage Opinion - cities pay the price of austerity by selling their heritage
Across the country, architectural gems are being bought by developers to help cash-strapped local authorities, according to the Guardian.
---
National BIM Survey 2017 opens
The seventh annual BIM survey is now open to comments on the introduction of the Government's 2016 BIM mandate.