From Parolee to Professional - A Second Chance in the Rail Industry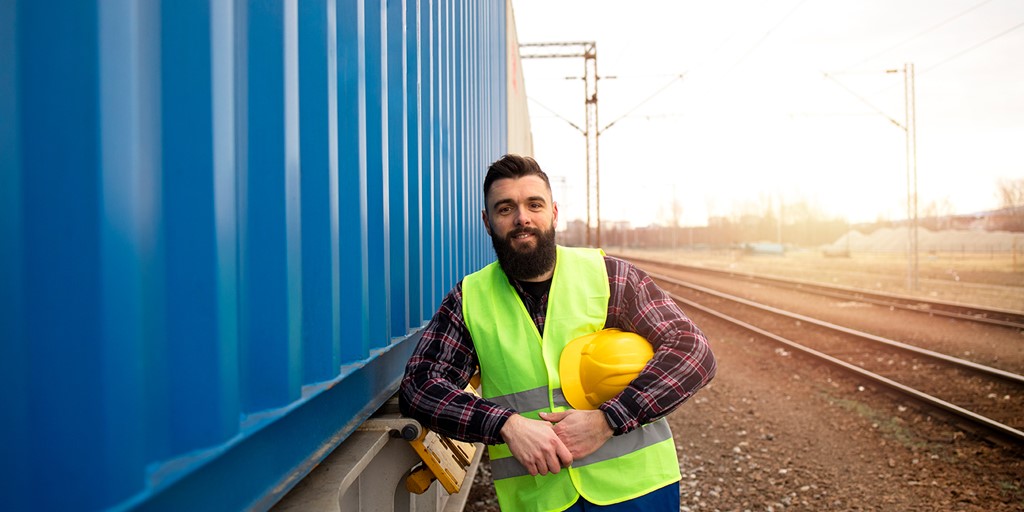 2020 has brought with it some of the greatest challenges to business in a generation and guaranteed work is not a certainty for anyone at the moment. So imagine, on top of this, the heightened anxiety for those looking for work whilst trying to navigate the stigma of parole, having been released from prison during the COVID-19 pandemic. As well as facing all the usual challenges associated with finding your feet in society again, people in this position have come out into a world that has completely changed, possibly forever.
CourseSight was approached by an individual, who for the purpose of anonymity will hereafter be referred to as Joe, in this very position. Joe was looking to start his career in the rail industry but was unable to find an opportunity that did not already require him to have a Personal Track Safety (PTS) qualification. In the current climate this is not an uncommon story and the path for many back into work is tough. However, the process proved particularly difficult for Joe, who was not only dealing with a global pandemic but was also trying to overcome a personal history that was making it much harder for him to start building a new life.
He approached CourseSight, with its strong and recognised reputation in rail and as a high-quality training course marketplace, on the recommendation of their probation officer, to see whether there was anything the CourseSight team could do to help them secure a sponsor to put him through his PTS training course. CourseSight reached out to one of its trusted training providers, who were not only willing and able to sponsor Joe, but also offered to provide him with opportunities to work. On 11th August, Joe completed his PTS training course through CourseSight and is now established and working within the rail industry, demonstrating how valuable this kind of affirmative action can be. He got back in touch with the CourseSight team to thank them for facilitating the first step needed to acquire the necessary training, saying 'When I started my parole, I didn't know how to go about finding work in rail and was really struggling after getting rejected so much. Now that I've been sponsored through my PTS training, I feel so much more confident and I'm really happy that I've found work'.
With all the pressures, anxieties and confusion that the construction industry is currently facing, the value of training providers that aim to help individuals, like Joe, who are facing real and substantial challenges, cannot be underestimated. It is at these times, more than ever, that people need the ethos of diversity, equality and social responsibility in the construction industry to translate into a second chance in life and CourseSight is very proud to be contributing in this way.
To read more stories and articles like this, please visit the CourseSight blog.