Alacrity in planning
On 1 December 2017, the Institute of Historic Building Conservation (IHBC) reported the case of a planning appeal relating to proposals for the demolition of part of Rauceby Hospital, Quarrington in Lincolnshire (appeal decision Ref: APP/R2520/W/16/3163460) which was refused, in part, because of a lack of 'alacrity' on the part of the appellant. Ref http://ihbconline.co.uk/toolbox/guidance_notes/alacrity.html
IHBC suggest that alacrity can be defined as 'cheerful readiness, promptness, or willingness', and in this case referred to the assessment of the planning inspector that there had been an '…unwillingness by the appellant to exhaust an exploration of the alternative options to preserve the site including the possibility of mothballing.'
In making this assessment, the inspector referred to appeal decisions APP/H5390/W3140593 and APP/H5390/Y/15/3140594 regarding the redundant Grade 2* Fulham Town Hall, in which case the Inspector had suggested that '…mothballing removes the urgency of accepting the first scheme to come along, which could cause significant harm' and that this could '…throw the buildings a lifeline in the hope of an alternative solution'.
Read more on the IHBC website at: http://ihbconline.co.uk/toolbox/guidance_notes/alacrity.html
IHBC NewsBlog
IHBC Course Connection Day 2017 held in Birmingham on 23 Nov - update and review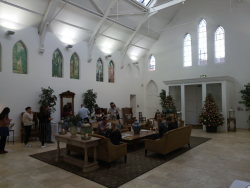 Students from diverse heritage related courses in the UK and Ireland enjoyed an expenses –paid opportunity to learn about built and historic environment conservation and the IHBC.
---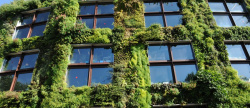 Real estate needs focus on urban context not technical 'green construction' - new professional perspectives on asset management in article by Professor Colin Lizieri.
---
Up to 160 jobs reported at risk at English Heritage Trust
Civil Society reports that EH is planning to cut staff numbers in a bid to be financially sustainable by 2023, and has consulting its staff on the restructure (closed 15 December).
---
How to protect heritage buildings against fire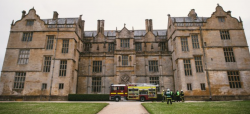 Devon & Somerset Fire & Rescue Service (FRS) has issued advice on protecting heritage buildings against fire.
---
Buildings at Risk Catalogue from SAVE calls for new entries including GII and unlisted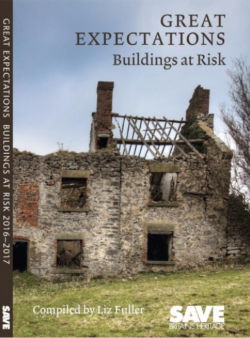 SAVE is looking for Grade II (GII) listed and unlisted historic buildings which are at risk, vacant and in need of a new use and/or new users, by 30 December.
---
Churches Conservation Foundation announces second grant award scheme
The scheme seeks to support young craftspeople with an interest in religious built heritage wanting to travel to increase their expertise and knowledge - closes 26 Jan 2018.