£1 for a Victorian Power Station in Kirkcaldy
In August 2016, it was reported that a building at risk in Kirkcaldy was being advertised for sale at £1, provided that the purchaser had a track record of appropriate developments.
The Buildings at Risk Register for Scotland wrote:
Victoria Road Power Station, a classically detailed former electricity generating station constructed with stone from Grange Quarry in nearby Burntisland, is now being marketed for sale through agents Graham & Sibbald (16 Wemyssfield, Kirkcaldy 01592 266211) as a development opportunity.
Offers are invited at a nominal price of £1 but interested parties must prove they can undertake and complete a scheme of development that is acceptable to Historic Environment Scotland and Fife Council. Interested parties will be required to demonstrate they have a successful track record of developing site which encompass Listed buildings and that the necessary funds are in place. Further information on the requirements of the sale, and contact details for interested parties, is available on the marketing particulars.
[edit]
External references
Featured articles and news
IHBC Chair James Caird attends Brexit meeting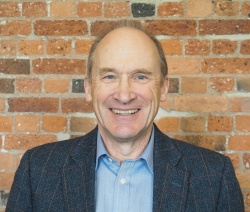 James is among those representing heritage sector organisations to attend the meeting hosted by the Secretary of State (SoS) for Culture Media and Sport (CMS) today (24/1).
---
IHBC HESPR tender pick of the week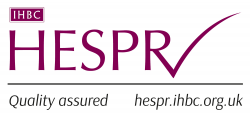 The Director's top pick is from the University of London for the restoration of its Grade II listed Theatre building, Goldsmiths College's former chapel.
---
IHBC welcomes Civic Voice Parliamentary debate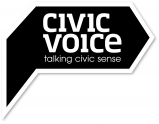 The Civic Voice, with the support of Robert Jendrick MP, has secured a House of Commons debate (26/1) on the 50th anniversary of the establishment of conservation areas.
---
No historic building grants under Countryside Stewardship scheme 2016
The Heritage Alliance (THA) notes that although grants for the restoration of historic buildings form part of the new Countryside Stewardship scheme, none were issued in 2016.
---
Housing White Paper - Amenity concerns on the rise
England's new Housing White Paper could make matters worse if it sets rigid housing numbers without considering local factors.
---
Sunderland achieves Heritage Action Zone (HAZ) status
The city's historic Fawcett Street and Old Sunderland secures special status from Historic England.
---
Scotland's conservation crisis number 3
The Royal Institute of Chartered Surveyors (RICS) in Scotland issues policy proposal for Tenement Health Check to tackle risks from a perceived lack of maintenance.
---
Fine imposed for removing historic fixtures from every room of Lincoln home
A property development company has been fined after ignoring heritage planners and removing historic fixtures from a listed building without consent, according to the Lincolnite.
---
Inquiry launched into Palace of Westminster renovation plan
The huge costs of proposals have resulted in a Select Committee investigation by Members of Parliament.