Updating Listed Buildings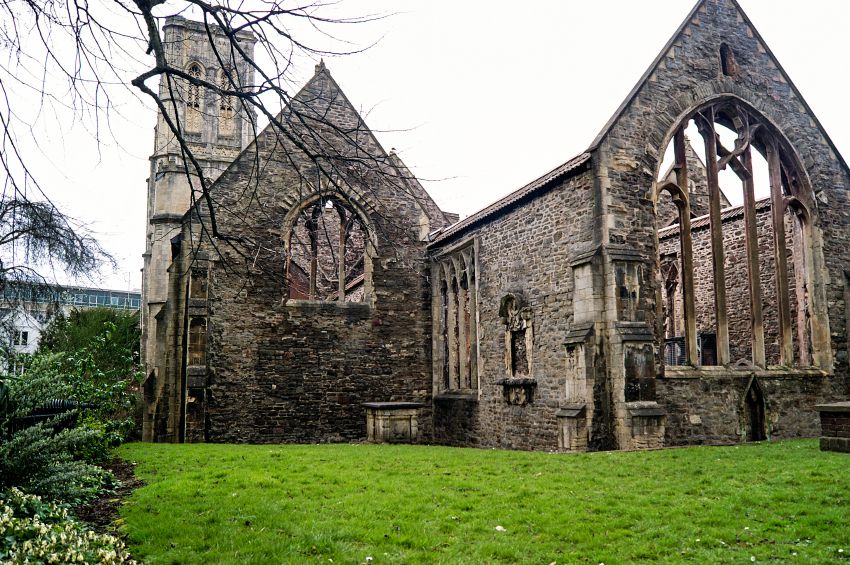 Introduction
The UK is home to many listed buildings. These are buildings that are on the Statutory List of Buildings of Special Architectural or Historic Interest. Being placed on the list grants particular rights and protections. For example, the building may not be demolished or altered without first gaining permission from the local planning authority.
History of the list
The list as it exists today was created in 1882, but was only commonly used after the Second World War due to the devastation caused by bombing, leading to the loss of many historically and culturally significant buildings. Some of the first buildings placed on the list were given protection from demolition in the event that they suffered from bomb damage.
There have been a number of resurveys in order to readdress any buildings that may not have been included on the list previously.
List grading
There are currently three grades for listed buildings:
Grade I buildings are of exceptional interest. Grade I buildings account for just 2.5% of the current list.
Grade II* buildings are particularly important and make up 5.5% of the current list.
Grade II – are of special interest and account for 92% of listed buildings in the UK.
Owners of listed buildings are required to maintain them, and can face criminal proceedings if they allow them to fall into disrepair. However, this often means that alterations are essential, something that may require special permission from the local planning authority, in particular where an alteration is considered to affect the special character of the building.
Carrying out unauthorised work to a listed building is a criminal offence and can lead to a forced reversal of the work. This means that it is absolutely essential to obtain planning permission.
It is essential that some listed buildings are updated in order to keep up with current legislation. One example of such alterations is that of Durham Cathedral which is a Grade I listed building. The Cathedral underwent work to install a lift in order to allow access for those with mobility issues. This lift was required to conform with the design of the building in order to avoid detracting from the historic beauty of the building. The project resulted in a glass lift being installed in the Cathedral so as to allow for the architecture to remain the prominent feature of the building.
Related articles on Designing Buildings Wiki
External References
--Nathan Massey 15:31, 28 Nov 2016 (BST)
IHBC NewsBlog
IHBC Jobs etc - latest skills review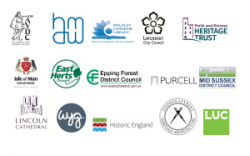 Heritage specialisms from regulation and regeneration to project management, design and more all featured in our 'Jobs etc.' service, with many posts still open!
---
Reminder - IHBC fees were due in April but remember money is not a barrier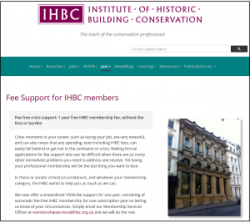 With low fees to no fees IHBC membership offers great value for the progression of your heritage career, job or trade.
---
IHBC HESPR top pick from £160K+ costed work this week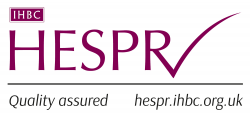 NHMF seeks suppliers for 'baseline survey' of register of support services among grantees; closing 07/09, value £15,000.
---
IHBC supports Civic Voice 2018 conference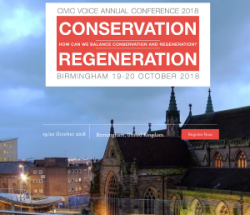 'How can we balance conservation and regeneration?' takes place in Birmingham on 19/20 Oct and the IHBC is delighted to host a stand for delegates across both days.
---
IHBC - Heritage from the doorstep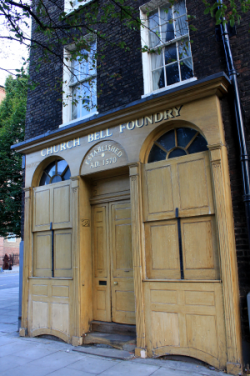 Charity hopes to buy back historic Whitechapel Bell Foundry from developers.
image: By Mramoeba – Own work, CC BY-SA 4.0, https://commons.wikimedia.org/w/index.php?curid=53705569
---
IHBC CPD Boost 1 - DBW on Prefabrication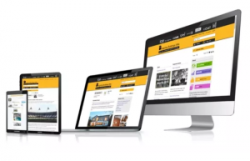 IHBC's Conservation Wiki re-posts from our membership journal on post-war mass housing with DBW offering a briefing on prefabrication.
---
IHBC CPD Boost 2 - EMPs for building design and construction
DBW offers a new briefing on environmental management plans which are an essential tool for setting and managing environmental objectives for a project.
---
Court of Appeal on principles in considering the setting of listed building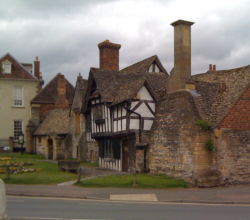 Local Government Lawyer reports on the Court of Appeal's judgement on the general principles of considering the setting of listed buildings and the effect of developments.
---
BEFS calls for case studies for next Historic Environment Audit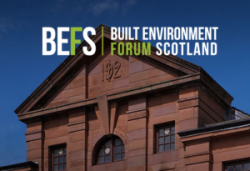 Built Environment Forum Scotland (BEFS) is seeking data and case studies for the next Scottish Historic Environment Audit.
---
House of Lords Select Committee Inquiry seeks views on regenerating seaside towns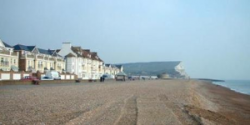 Written submissions are invited, with a deadline of 1pm on Tuesday 9 October 2018.
image: Parliamentary copyright images are reproduced with the permission of Parliament
---
HES Consultation: Conservation of historic plasterwork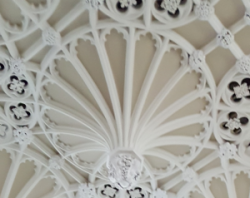 Historic Environment Scotland is seeking assistance with views on conserving historic plasterwork in Scotland, in a survey commissioned from Adams Napier Partnership.
---
Government strategy for Civil Society in England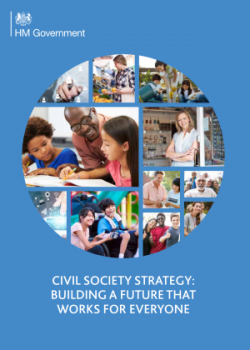 England's DCMS and Office for Civil Society have issued a strategy setting out long term plans to create a country that works for everyone', the first such strategy in 15 years.
---
LI new president launches #ChooseLandscape careers campaign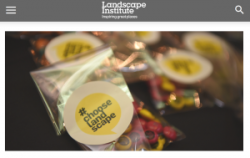 A careers campaign launched by the new president of the Landscape Institute(LI), Adam White, aims to address urgent skills shortages in the landscape profession.
---
Alan Jones elected RIBA President 2019-21
Alan Jones will take over the two-year presidential term from Ben Derbyshire next year (1/09/2019) while from 1/09/2018 he will officially become RIBA President Elect.
image: RIBA website
---
Architecture Apprenticeships in England: update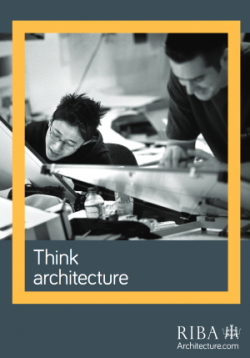 The RIBA has announced that the first standards for architecture apprenticeships have been approved, for both architectural assistant and architect roles.
---
SAVE on local legal challenge to 40 storey tower block in Manchester launched
Manchester Civic Society, through Steve Speakman, chairman, is issuing a legal challenge to planning permission for the tower block within a conservation area, supported by SAVE.
---
ICE on making cities more gender inclusive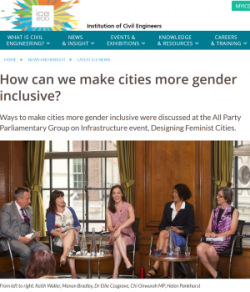 Ways to make cities more gender inclusive were discussed at the APPG event, 'Designing Feminist Cities', on 19 July at ICE's London headquarters.