Oxfordshire Garden Village - Expression of Interest
On 23 August 2016, it was announced that West Oxfordshire District Council may be developing a new garden village; as it submitted an expression of interest to DCLG relating to a site near Eynsham (which is not currently in the Local Plan).
West Oxfordshire District Council wrote:
West Oxfordshire District Council has submitted an 'Expression of Interest' to central government to create a locally-led Garden Village. An area just off the A40 and to the north of Eynsham is the location specified in the Expression of Interest.
Although it was necessary to specify a location as part of the bid, doing this does not represent a fully agreed commitment to the site. Currently there is no planning permission on this site and it is not included in the Council's previously submitted Local Plan.
Cllr Warwick Robinson, Cabinet Member for Housing and Planning said, 'The Government's call for locally-led garden village submissions is potentially a huge opportunity for us and one that could bring significant benefits. The demand for housing is very high locally and we are also committed to responding to the huge housing need identified in the City of Oxford, a substantial amount of which cannot be accommodated within the City's own boundaries. However, I must stress that, at this stage, this Expression of Interest submission is not binding in any way. Even if we are successful, it will need to sit alongside our Local Plan, which is not yet finalised and is subject to public consultation in the autumn. It will then be examined by the Planning Inspector as part of the Local Plan hearing in February 2017.'
West Oxfordshire District Council made the Garden Village submission at the end of July and is expecting to receive central government's decision in the autumn. If the bid is successful, and if the location is agreed through the Local Plan process which in itself will include further public consultation, the Garden Village will make a major contribution to meeting identified housing and economic needs. It would bring in funding to help deliver around 2,200 high quality homes by 2031; these would include self-build, key worker and starter homes.
The Garden Village would be its own distinct settlement with its own facilities including transport links, science / business park, schools and community resources.
[edit]
Find out more
[edit]
External references
IHBC NewsBlog
Looking Ahead to IHBC's Brighton 2020 School – 'Old towns : New futures'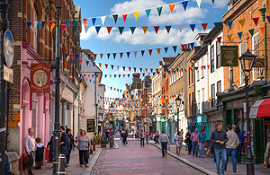 The Office for National Statistics (ONS) and Ordnance Survey (OS) have collaborated to identify high streets in Great Britain with new data survey analysis & interactive maps.
---
Dramatic pictures show structure lifted onto roof of Nottingham's 'most secret' building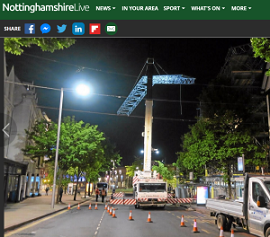 Dramatic pictures show the moment a huge temporary framework was added to one of Nottingham's most beautiful historic buildings, Bromley House.
---
Victorian Society kick starts 'Top 10 Most Endangered Buildings Campaign'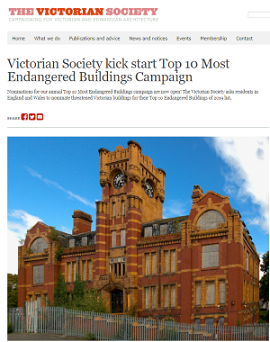 Nominations are now open, as the Victorian Society asks residents in England and Wales to nominate threatened Victorian buildings for their Top 10 Endangered Buildings of 2019.
---
'Building a safer future' – consultation on reform of the building safety regulatory system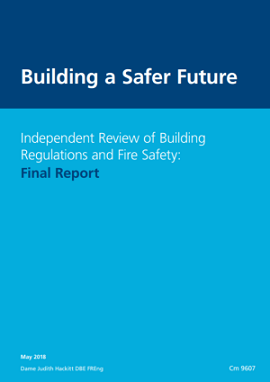 England's Ministry of Housing Communities and Local Government (MHCLG) seeks views on proposals for a radically new building and fire safety system.
---
Plastic road built on new housing development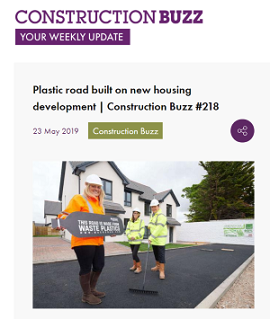 Springfield Properties has become the UK's first house builder to use waste plastic to build a road on a housing development.
---
Historic building that exported lace around the world restored to its former glory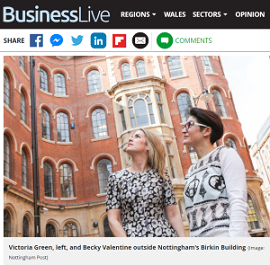 One of Nottingham's most cherished Victorian buildings, The Birkin Building designed by Thomas Chamber Hine in 1855 in Nottingham's Lace Market, has been restored.
---
Ramboll report finds clients underestimate economic value of sustainability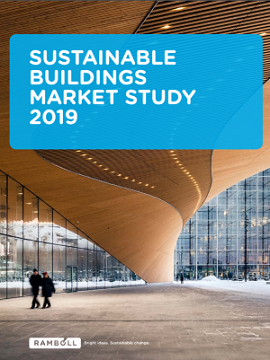 A recent Ramboll study indicates that rental yield and property values are underrated, as developers and investors underestimate the value of producing sustainable buildings.
---
England's 'HODs' celebrates 25th anniversary, from 13 to 22 September 2019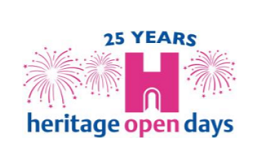 This year, England's Heritage Open Days (HODs) is celebrating its 25th anniversary with a raft of new initiatives and partners, focusing on this year's theme of 'People Power'.
---
---
---