Oxfordshire Garden Village - Expression of Interest
On 23 August 2016, it was announced that West Oxfordshire District Council may be developing a new garden village; as it submitted an expression of interest to DCLG relating to a site near Eynsham (which is not currently in the Local Plan).
West Oxfordshire District Council wrote:
West Oxfordshire District Council has submitted an 'Expression of Interest' to central government to create a locally-led Garden Village. An area just off the A40 and to the north of Eynsham is the location specified in the Expression of Interest.
Although it was necessary to specify a location as part of the bid, doing this does not represent a fully agreed commitment to the site. Currently there is no planning permission on this site and it is not included in the Council's previously submitted Local Plan.
Cllr Warwick Robinson, Cabinet Member for Housing and Planning said, 'The Government's call for locally-led garden village submissions is potentially a huge opportunity for us and one that could bring significant benefits. The demand for housing is very high locally and we are also committed to responding to the huge housing need identified in the City of Oxford, a substantial amount of which cannot be accommodated within the City's own boundaries. However, I must stress that, at this stage, this Expression of Interest submission is not binding in any way. Even if we are successful, it will need to sit alongside our Local Plan, which is not yet finalised and is subject to public consultation in the autumn. It will then be examined by the Planning Inspector as part of the Local Plan hearing in February 2017.'
West Oxfordshire District Council made the Garden Village submission at the end of July and is expecting to receive central government's decision in the autumn. If the bid is successful, and if the location is agreed through the Local Plan process which in itself will include further public consultation, the Garden Village will make a major contribution to meeting identified housing and economic needs. It would bring in funding to help deliver around 2,200 high quality homes by 2031; these would include self-build, key worker and starter homes.
The Garden Village would be its own distinct settlement with its own facilities including transport links, science / business park, schools and community resources.
[edit]
Find out more
[edit]
External references
IHBC NewsBlog
Wales introduces the Optimised Retrofit Programme (ORP) for a green recovery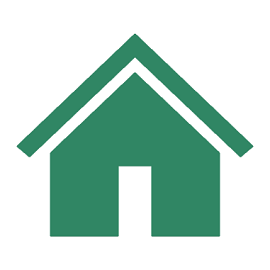 The Welsh Government has given the green light and a further £10M to a major new programme that will transform social housing across Wales, boost the economy and open the door to a new Welsh industry: the Optimised Retrofit Programme (ORP).
---
Lifeline grants for culture in all corners of the country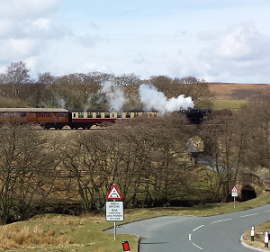 Culture across the country benefits as Lifeline grants from the latest round of the £1.57 billion Culture Recovery Fund will protect a further 162 heritage sites across the country.
---
Scottish Government rejects transformation of landmark building into luxury hotel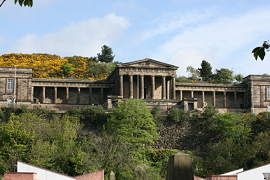 Now the building long touted as a potential home for the Scottish Parliament stands as a symbol of a divided Scottish capital.
---
One of Britain's last AA telephone boxes saved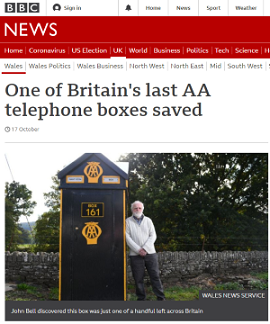 AA Box 161 has now been listed. The telephone boxes were a sanctuary for motorists in distress, but of the hundreds across Britain just 21 remain.
---
IHBC submits comments on BSI's PAS 2038 – Retrofitting non-domestic properties

The IHBC has noted that it fails to emphasise the need to carry out appropriate repairs as the vital precursor to installing retrofit measures.
---
Mapping tool for unused construction materials launched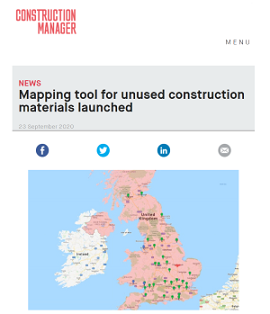 A mapping tool that provides contractors and their suppliers with a central database of local Materials Exchange Platform (MEP) projects to help cut waste by finding a home for unused materials has been launched.
---
'Unusual' WW2 sites listed and upgraded to mark 80th anniversary of Battle of Britain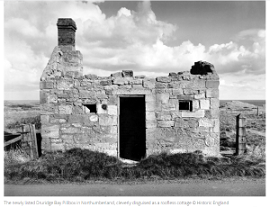 An air raid shelter, a pillbox cleverly disguised as a roofless cottage, a rare Chain Home radar defence tower, and a war memorial have been granted protection.
---
Derby City Council plans to knock down the 43-year old Assembly Rooms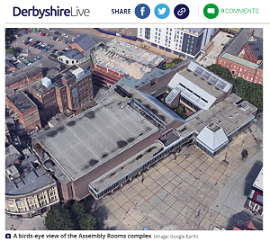 A planning application has been submitted by Derby City Council to knock down the Assembly Rooms – which has played host to the likes of Elton John, Iron Maiden, Take That, etc.
---
RIBA launches new contracts for the provision of conservation architectural services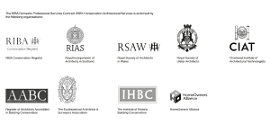 Specifically tailored for conservation projects, the Royal Institute of British Architects (RIBA) has launched two brand new professional services contracts.
---
Liverpool Mayor blocks £5m zip wire plan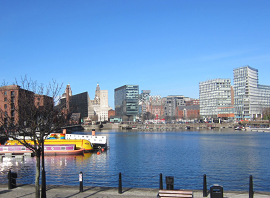 Liverpool Mayor Joe Anderson has made a dramatic intervention into the zip wire row which has divided people, politicians and businesses in the city.
---