Oxfordshire Garden Village - Expression of Interest
On 23 August 2016, it was announced that West Oxfordshire District Council may be developing a new garden village; as it submitted an expression of interest to DCLG relating to a site near Eynsham (which is not currently in the Local Plan).
West Oxfordshire District Council wrote:
West Oxfordshire District Council has submitted an 'Expression of Interest' to central government to create a locally-led Garden Village. An area just off the A40 and to the north of Eynsham is the location specified in the Expression of Interest.
Although it was necessary to specify a location as part of the bid, doing this does not represent a fully agreed commitment to the site. Currently there is no planning permission on this site and it is not included in the Council's previously submitted Local Plan.
Cllr Warwick Robinson, Cabinet Member for Housing and Planning said, 'The Government's call for locally-led garden village submissions is potentially a huge opportunity for us and one that could bring significant benefits. The demand for housing is very high locally and we are also committed to responding to the huge housing need identified in the City of Oxford, a substantial amount of which cannot be accommodated within the City's own boundaries. However, I must stress that, at this stage, this Expression of Interest submission is not binding in any way. Even if we are successful, it will need to sit alongside our Local Plan, which is not yet finalised and is subject to public consultation in the autumn. It will then be examined by the Planning Inspector as part of the Local Plan hearing in February 2017.'
West Oxfordshire District Council made the Garden Village submission at the end of July and is expecting to receive central government's decision in the autumn. If the bid is successful, and if the location is agreed through the Local Plan process which in itself will include further public consultation, the Garden Village will make a major contribution to meeting identified housing and economic needs. It would bring in funding to help deliver around 2,200 high quality homes by 2031; these would include self-build, key worker and starter homes.
The Garden Village would be its own distinct settlement with its own facilities including transport links, science / business park, schools and community resources.
[edit]
Find out more
[edit]
External references
IHBC NewsBlog
Virtual Bradford will 'clone' the city to create navigable online world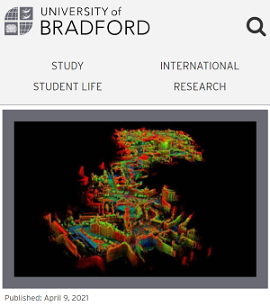 Work is underway on an ambitious project to virtually 'clone' Bradford city centre, as a 'Digital twin' will open the door to a 3D world with virtually endless possibilities.
---
Canal River Trust secures funding to create waterway roles for young people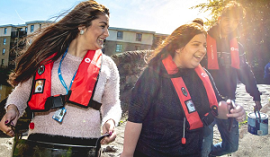 The support will create dozens of opportunities in heritage repair and construction and waterways management, funded by the Department for Work and Pensions.
---
2021 Building Conservation Directory published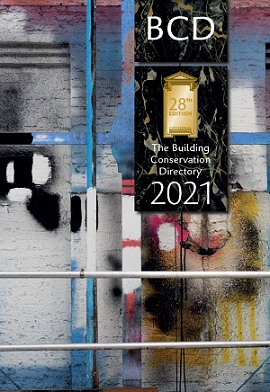 The 2021 edition of the Building Conservation Directory, also available online, has been published. Find skilled trades specialising in work to historic and traditional buildings.
---
BT dials up 'Adopt a Kiosk' scheme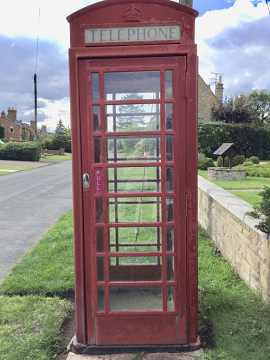 BT has revealed that almost 4,000 of its iconic red phone boxes across the UK are available for local communities to adopt for just £1.
---
Watch IHBC's webinar on 'Retrofit of Traditional Buildings'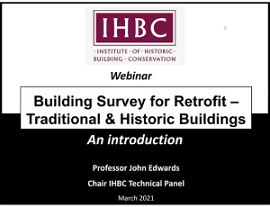 On 26 March the IHBC, led by Prof. John Edwards, hosted a free one-hour CPD webinar 'Introduction to Building Survey for Retrofit' for sector professionals.
---
Has the world left Europe behind?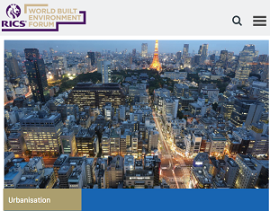 Greg Clark, writing an opinion piece for RICS, explores how good governance in cities pays dividends.
---
AHF on 'Transforming Places through Heritage'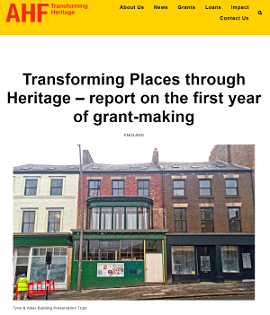 The Architectural Heritage Fund has issued a report on the first year of its 'Transforming Places Through Heritage' grants programme, funded by DCMS.
---
'Star Cities', Marvels of Renaissance Engineering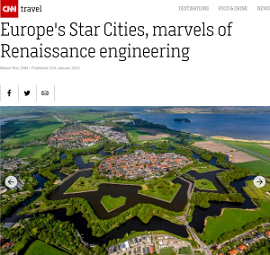 Europe's star cities are scattered all over Europe but their perfect geometrical beauty can only be fully admired when seen from above.
---
COTAC Releases Insight 1 series – The Need to Appreciate the Built Heritage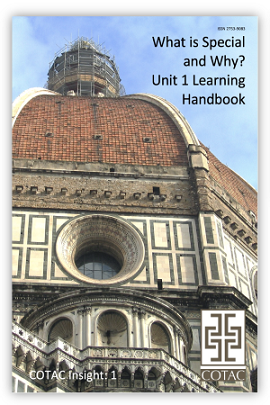 The freely available Insight 1 series targets a wide range of cohorts who wish to gain an appreciation of practical heritage conservation.
---
Palace of Westminster 'deteriorating faster than it can be fixed'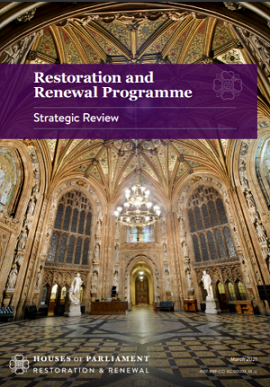 The restoration and renewal of the Palace of Westminster is of 'paramount importance' according to the recent strategic review.