5 things you need to know about HQM ONE
The next version of the Home Quality Mark (HQM) scheme – HQM ONE is coming soon.
Below are 5 things you need to know about the proposed changes to the scheme: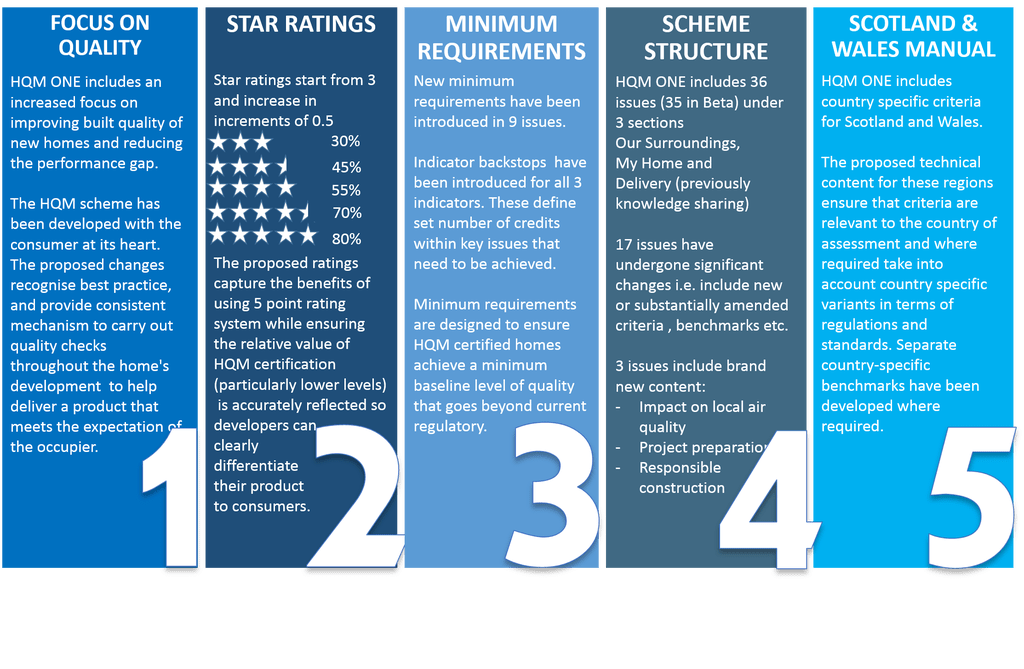 Issue support documents
| | |
| --- | --- |
| | These are Multiple Author Articles - click on them and add to them today. It's easy. |
You can also add to General Multiple Author Articles here
Issue support documents are written for named BREEAM Issues or sub-issues. More info. (ac) = awaiting content
[edit] Management:
[edit] Health and Wellbeing
[edit] Energy
[edit] Transport
[edit] Materials
[edit] Land Use and Ecology
[edit] Pollution
Once an ISD has been initially created the '(ac)' marker can be removed
This particular index is based around the structure of the New Construction and RFO schemes.