The Royal Society of Arts Heritage Index Update
In September 2016, The Royal Society for Arts (RSA) asked for help to update last year's Heritage Index, including both thoughts on criteria (survey closing 7 September) and suggestions for new data.
The RSA wrote:
In September 2015, we launched the first iteration of the RSA's Heritage Index. This was an unprecedented data exercise, bringing together over 100 ways to measure the richness of heritage assets and activities across every local area in England, Scotland and Wales.
We are now in the midst of work to refine the previous index, and to expand on the range of data included. To make sure we don't miss anything, we are asking you to consider submitting data, and to suggest improvements to the way in which we combine the many sources of data to produce a single Heritage Index score. We are also building a Northern Ireland index…
Now we're looking to make the Heritage Index bigger and better for 2016....
...We'd also like you to tell us what you thought of the way in which we combined the many indicators of heritage. Have a look at how we balanced the indicators to produce a single Heritage Index score – for example, we 'weighted' UNESCO World Heritage Sites more heavily than Grade II listed buildings....
[Links to Wales and Scotland are available through the survey.]
[edit]
External References
The Royal Society of Arts - https://www.thersa.org/action-and-research/rsa-projects/public-services-and-communities-folder/heritage-and-place
IHBC NewsBlog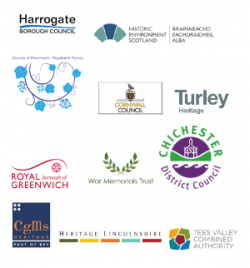 From conservation & design, DAC support and project management, to designation in Scotland!
---
IHBC meets Wikipedia - new entry posted by IHBC Chair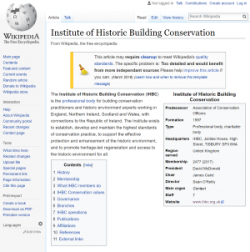 A Wikipedia entry for the IHBC, drafted by IHBC Chair James Caird, has now been published.
---
Boost your IHBC accreditation submission and CPD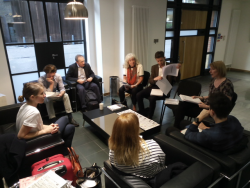 FREE application support MATE sessions: Nottingham (25/04), Belfast (31/05), Glasgow (7/06)
---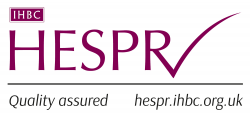 Project management for the Wordsworth Trust, closing 30/04, £40,000 contract.
---
IHBC Heritage from the doorstep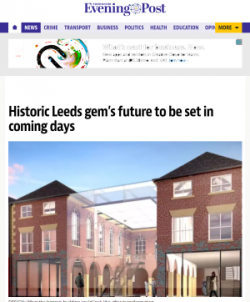 The Yorkshire Evening Post describes how an ageing heritage asset, the White Cloth Hall - one of Leeds' oldest buildings could see its future secured.
---
Heritage Alliance publishes first ever international report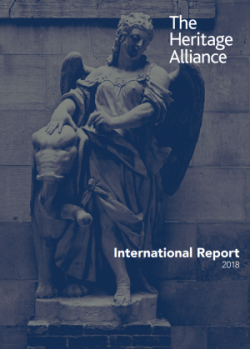 The Heritage Alliance (THA) has published the first ever report on the independent heritage sector's impact overseas, led by past THA CEO, Kate Pugh.
---
£27M funding scheme to improve lakes and rivers in England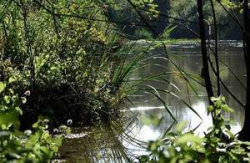 A new £27 million scheme is open for applicants to help improve England's waterways, funded by the European Agricultural Fund for Rural Development.
---
Pilot scheme launched to help build a sustainable future for listed places of worship
The new two-year £1.8m scheme is to be piloted with expert advisors working across the urban and rural areas of Manchester and Suffolk.