The Royal Society of Arts Heritage Index Update
In September 2016, The Royal Society for Arts (RSA) asked for help to update last year's Heritage Index, including both thoughts on criteria (survey closing 7 September) and suggestions for new data.
The RSA wrote:
In September 2015, we launched the first iteration of the RSA's Heritage Index. This was an unprecedented data exercise, bringing together over 100 ways to measure the richness of heritage assets and activities across every local area in England, Scotland and Wales.
We are now in the midst of work to refine the previous index, and to expand on the range of data included. To make sure we don't miss anything, we are asking you to consider submitting data, and to suggest improvements to the way in which we combine the many sources of data to produce a single Heritage Index score. We are also building a Northern Ireland index…
Now we're looking to make the Heritage Index bigger and better for 2016....
...We'd also like you to tell us what you thought of the way in which we combined the many indicators of heritage. Have a look at how we balanced the indicators to produce a single Heritage Index score – for example, we 'weighted' UNESCO World Heritage Sites more heavily than Grade II listed buildings....
[Links to Wales and Scotland are available through the survey.]
[edit]
External References
The Royal Society of Arts - https://www.thersa.org/action-and-research/rsa-projects/public-services-and-communities-folder/heritage-and-place
Featured articles and news
IHBC asks you to contribute to the debate on gentrification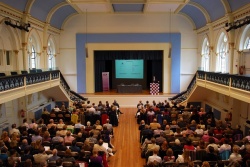 The Guardian reports on the dangers of gentrification - join the debate at IHBC NewsBlogs
---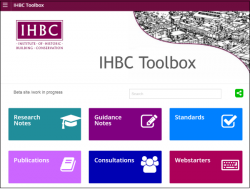 Our Toolbox offers easy access to the essential tools in conservation practice including links to Standards, 22 Practice notes, Consultations and much more.
---
Churchill Barriers to be listed

Second World War structures at Scapa Flow have been recognised as being of national importance by Historic Environment Scotland (HES).
---
Historic brick reservoir image wins award
The image of a covered reservoir in London's Finsbury Park has won the best architecture photograph of the year at the Arcaid Images Architectural Photography Awards 2016.
---
Westminster City Council gains approval for Special Policy Areas
The London Council's plans are given the go-ahead to management development in five unique specialist clusters.
---
Property Flood Resilience Action Plan out
An independent report has been issued relating to flood protection, aiming to help with flood resilience.