Is Birmingham facing a conservation crisis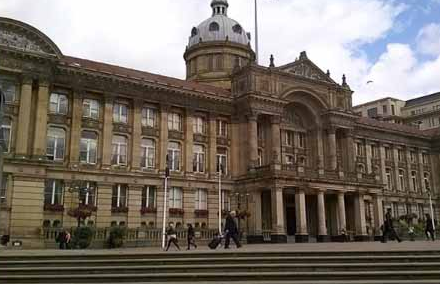 In August 2016, The Birmingham Post reported recent issues in Birmingham city, claiming that 'the historic fabric of some areas is now 'in crisis' as the authority has been forced to scrap several conservation areas because it cannot enforce regulations within them anymore'
The Post wrote:
The council's failure to support its own conservation policies has led to a heritage crisis in Birmingham, claim critics.
The historic fabric of some areas is now 'in crisis' as the authority has been forced to scrap several conservation areas because it cannot enforce regulations within them anymore.
A further six areas are also deemed to be "at risk" as buildings are modified or left to fall into disrepair, a report to the council's Conservation and Heritage Panel has revealed.
The three century-old conservation areas affected are the Ideal Village in Bordesley Green, the Austin Village in Longbridge, and the Hagley Road/Barnsley Road area in Edgbaston.
Read more at http://www.birminghampost.co.uk/news/regional-affairs/crisis-future-birminghams-history-11733036
[edit]
External references
Featured articles and news
IHBC Marsh Awards - £500 and a free place at the IHBC Annual School
Know a great learner? Celebrate their successful learning in heritage activities with a nomination (closes 31 March).
---
IHBC Course Connection Day 2016 on YouTube
Students' videos offer first hand insights to diverse philosophies at the institute's main annual event supporting conservation students.
---
IHBC East Anglia offers CPD on traditional repairs 16 May
One-day workshop on 'traditional repairs' - with talks and hands-on experience of lime plaster, wattle and daub, clay lump and timber frame repair.
---
Context on the 2016 School tours which visited different sites in Worcester and considered how conservation and heritage can been seen in the city today.
---
£200,000 funding to help transform the UK planning system
A mix of enterprises (SMEs) and local planning authorities have been selected by Future Cities Catapult to receive £200,000 to transform outdated planning systems.
---
MPs seek to cut bill for Houses of Parliament repairs
The Treasury select committee has queried the £3.5bn cost of building work and is investigating if a temporary shutdown can be avoided.
---
Belfast Victorian baths become hi-tech co-working space
The BBC reports that the listed The Ormeau Baths building in Belfast is to become a co-working space for freelancers and small businesses.