IHBC social networks exceed 14,000
This article originally appeared in the IHBC NewsBlogs
---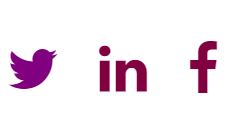 In September 2016, IHBC thanked its active social media volunteers who have helped membership numbers on its core networks to pass 14000 with, as of 22 August, the following membership spread: Linkedin: 5707; Twitter: 6651, and Facebook, with 1723 likes.
IHBC Director Seán O'Reilly said: 'This is a great achievement both for the institute for our many volunteers and members who have helped so much in extending our digital networks'.
'Only 2 years ago numbers stood at less than 8500, so passing 14,000 now confirms both a more substantial recognition of our brand, as well as the wider constituency of interested players relying on our work. Of course such numbers offer a simplistic measure, but they do also correlate to increased success with our business operations, including our very popular Jobs etc service, so these developments are significant to all our members and supporters'.
'It is interesting too that numbers have increased fairly consistently across all the main platforms we use, as we are seeing lots of interests from a wide sector of social media users. This is a good sign of our positive engagement with future generations of conservation practitioners, though that's not to say there isn't lots more work to be done in these areas'.
To join any of the IHBC's free social media platforms simply follow the links from our Home Page at www.ihbc.org.uk
Find out more
External References
IHBC NewsBlog
Serious about your career? Stay 'in the know' with IHBC's latest 'Jobs etc.'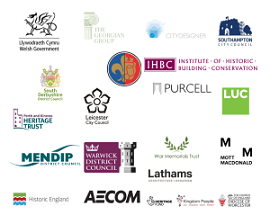 Helping conservation careers and heritage employers across the UK, the IHBC updates readers about recent job and trainee openings on its 'Jobs etc' service.
---
New 'IHBC Toolbox' Research Note on 'Market Intelligence'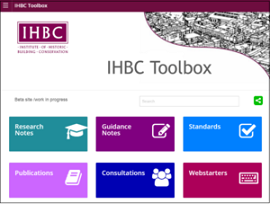 IHBC's first Research Note for 2018 has been posted on our online Toolbox, offering 'Market Intelligence' on England's local authority (LA) conservation-related jobs.
---
HE invites 'Expressions of Interest' for High Streets Heritage Action Zones: Closing 12/07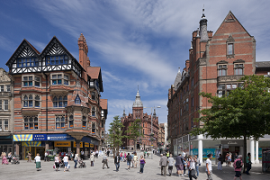 Historic England (HE) is now inviting Expressions of Interest to our High Streets Heritage Action Zones scheme, with the deadline for applications at 12 noon on 12 July.
---
Update on High Streets benefitting from £62M heritage boost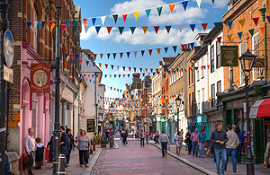 Dozens of locations across the country will benefit from a £62 million fund which will 'bring old buildings back into use and turn them into offices, housing and creative spaces.'
---
Cardiff homelessness: Shipping container conversions to begin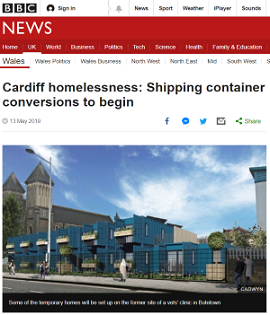 Homeless people in Cardiff could be living in converted shipping containers by the end of the year, BBC News writes.
---
New map of pipes and cables planned – the Underground Asset Register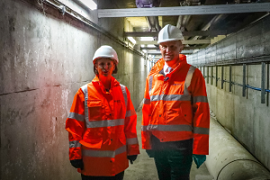 Gov UK has reported that a digital map of underground pipes and cables is to be created, to help save lives and reduce the disruption caused when they are struck by mistake.
---
Huge temporary roof installation at Wentworth Woodhouse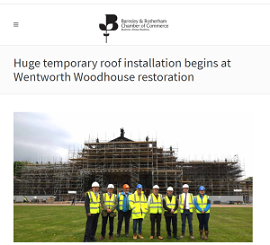 A major milestone has been reached in the restoration of South Yorkshire's Grade I listed Wentworth Woodhouse, with 10,000 sq.m. of scaffolding encasing the stately home.
---
HE announces early career Apprenticeship opportunities across England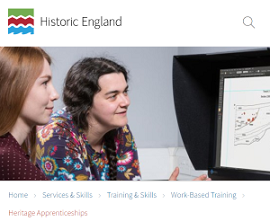 Historic England (HE) has announced early career (Assistant level) apprenticeship openings for future historic environment conservation specialists across England.
---
London could be a forest of derelict residential towers, warns ex-planning chief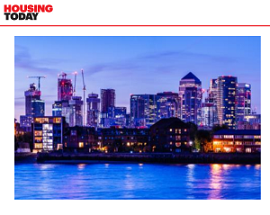 Peter Rees, former chief planning officer for the City of London, warns massive refurbishment costs could lead to empty buildings across the cityscape.
---
ESPON publishes policy report on adapting cities for ageing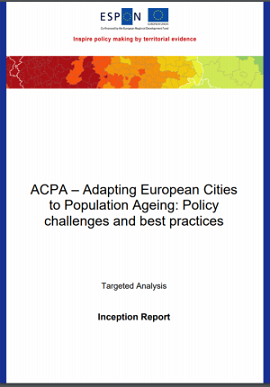 The European population is ageing rapidly, and this is particularly evident in the cities. According to Eurostat, the number of people aged 65 and over will almost double from 17% to 30% by 2060, and those aged 80 and over will rise from 5% to 12%.
---
---
---