Criticism for gold painted domes on Victorian pier
On 1 August 2016, it was reported that the new owner of Eastbourne Pier had been ordered to halt work after giving the Grade 2 listed structure a 'vivid' new look.
ITV reported complaints about Sheikh Abid Gulzar's decision to install gold-painted domes on the Victorian pier without planning permission. Speaking to ITV News Meridian, Sheikh Abid Gulzar said the colour scheme 'worked well' and was popular with the public.
[edit]
External references
Featured articles and news
IHBC asks you to contribute to the debate on gentrification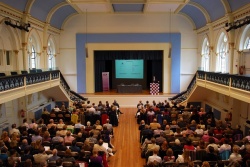 The Guardian reports on the dangers of gentrification - join the debate at IHBC NewsBlogs
---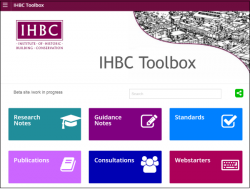 Our Toolbox offers easy access to the essential tools in conservation practice including links to Standards, 22 Practice notes, Consultations and much more.
---
Churchill Barriers to be listed

Second World War structures at Scapa Flow have been recognised as being of national importance by Historic Environment Scotland (HES).
---
Historic brick reservoir image wins award
The image of a covered reservoir in London's Finsbury Park has won the best architecture photograph of the year at the Arcaid Images Architectural Photography Awards 2016.
---
Westminster City Council gains approval for Special Policy Areas
The London Council's plans are given the go-ahead to management development in five unique specialist clusters.
---
Property Flood Resilience Action Plan out
An independent report has been issued relating to flood protection, aiming to help with flood resilience.