Certificate of immunity COI
Certificates of immunity (COI) guarantee that a building or buildings will not be listed and that a building preservation notice will not be served for the next five years. This gives reassurance to owners or developers that are proposing works to buildings that could be eligible for listing, that their proposals will not be hindered.
Following the introduction of the Enterprise and Regulatory Reform Act 2013, certificates of immunity can be sought at any time (previously this was only permitted when the building was the subject of a planning application).
Applications are made to Historic England and copied by the applicant to the local planning authority. Historic England then make a recommendation to the Secretary of State for Culture Media and Sport who will decide whether to grant the certificate.
There is some risk in applying for a certificate of immunity, as, if a certificate is not granted, the building will normally then be listed. This means that an application should only be made if there is a genuine possibility of a development being seriously hampered by future listing.
As certificates of immunity prevent listing for 5 years, applications are considered in great detail, and this may reveal reasons to list the building, even if a recent application to have the building listed was rejected.
Applications can be withdrawn at any time during the application process by writing to Historic England.
[edit]
External references
Featured articles and news
IHBC asks you to contribute to the debate on gentrification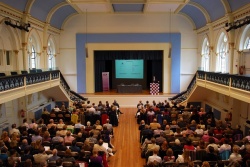 The Guardian reports on the dangers of gentrification - join the debate at IHBC NewsBlogs
---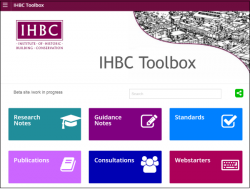 Our Toolbox offers easy access to the essential tools in conservation practice including links to Standards, 22 Practice notes, Consultations and much more.
---
Churchill Barriers to be listed

Second World War structures at Scapa Flow have been recognised as being of national importance by Historic Environment Scotland (HES).
---
Historic brick reservoir image wins award
The image of a covered reservoir in London's Finsbury Park has won the best architecture photograph of the year at the Arcaid Images Architectural Photography Awards 2016.
---
Westminster City Council gains approval for Special Policy Areas
The London Council's plans are given the go-ahead to management development in five unique specialist clusters.
---
Property Flood Resilience Action Plan out
An independent report has been issued relating to flood protection, aiming to help with flood resilience.