Certificate of immunity COI
Certificates of immunity (COI) guarantee that a building or buildings will not be listed and that a building preservation notice will not be served for the next five years. This gives reassurance to owners or developers that are proposing works to buildings that could be eligible for listing, that their proposals will not be hindered.
Following the introduction of the Enterprise and Regulatory Reform Act 2013, certificates of immunity can be sought at any time (previously this was only permitted when the building was the subject of a planning application).
Applications are made to Historic England and copied by the applicant to the local planning authority. Historic England then make a recommendation to the Secretary of State for Culture Media and Sport who will decide whether to grant the certificate.
There is some risk in applying for a certificate of immunity, as, if a certificate is not granted, the building will normally then be listed. This means that an application should only be made if there is a genuine possibility of a development being seriously hampered by future listing.
As certificates of immunity prevent listing for 5 years, applications are considered in great detail, and this may reveal reasons to list the building, even if a recent application to have the building listed was rejected.
Applications can be withdrawn at any time during the application process by writing to Historic England.
[edit]
External references
Featured articles and news
Historic England publishes Heritage Crime Guidance for Sentencers update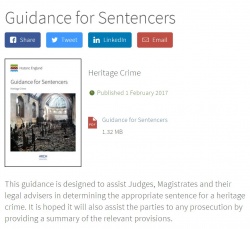 The IHBC has welcomed HE's update, designed to assist Judges, Magistrates and their legal advisers in determining the appropriate sentence for a heritage crime.
---
IHBC 2017 Manchester School is looking for friends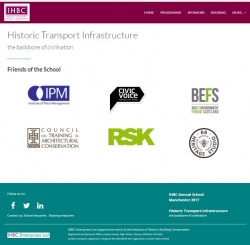 Use your network to join ours, absolutely free! (Limited Offer) as we are offering a chance for sector organisations to have a free place on our School website as a 'Friend'.
---
RTPI on Industrial Strategy and missing links
The RTPI has outlined its response to the UK Government's 'Industrial Strategy' saying 'it fails to link up with other government strategies such as housing and the environment'.
---
Residents in luxury Southbank flats sue Tate Modern over intrusion to privacy
Residents of the Neo Bankside flats on London's Southbank are suing Tate Modern over its public balcony which allows gallery-goers to look straight into their luxury apartments.
---
London pub numbers drop by a quarter – mayoral consultation seeks to halt the decline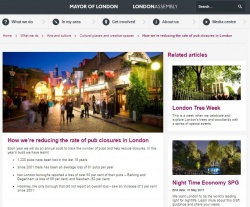 London Mayor Sadiq Khan has branded as 'shocking' that London has lost 1,220 pubs since 2001 and seeks suggestions via a consultation ending on 31 May.
---
EU Prize for Cultural Heritage and Europa Nostra Awards 2017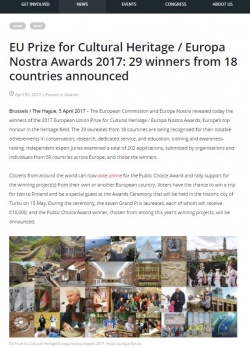 Winners announced on 5 April 2017 include two UK winners - Cromford Mills Building, Derbyshire, and Samphire Maritime Project in western Scotland.
---
Guardian headline feature on economic opportunities for historic swimming pools
The feature explores Manchester Victoria Baths funding event which sold out quicker than Glastonbury and is the latest in a long line of projects to restore historic swimming pools.