Replacement for Brutalist Robin Hood Gardens in London
Details of the housing proposed for the site of the Brutalist Robin Hood Gardens in London have been announced, designed by Haworth Tompkins and Metropolitan Workshop.
Swan Housing Association writes:
Swan Housing Association has submitted a planning application to Tower Hamlets for Phase 2 of the Blackwall Reach Regeneration Project in Poplar, East London. Planning was submitted following extensive public consultation held by Swan and their regeneration partners of Tower Hamlets Council and the Greater London Authority.
Designed by Metropolitan Workshop and Haworth Tompkins, acting as joint architects, the proposed scheme delivers 268 new homes across four new buildings.
The scheme retains the original central park and mound within Robin Hood Gardens, a large public space shielded from the surrounding roads. An unusual feature in this densely built part of London, the park is appreciated by local residents and so the design retains this space in its entirety.
The four buildings, two designed by each practice, share a common architectural language but are different in style and expression, creating two distinct architectural 'quarters' around the central space.
Phase 2 is part of a large regeneration project, consisting of five phases, which will transform a key area of the borough, adjacent to the Blackwall Tunnel, replacing 252 homes with a total of 1575 new homes, commercial premises and community facilities. The entire masterplan will be delivered over the next decade, with the first phase already completed in 2015.
See the Press Release and read more in Dezeen
[edit]
External references
Featured articles and news
IHBC welcomes launch of CIOB's construction Academy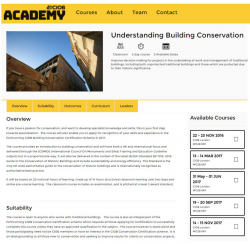 The IHBC has welcomed the launch of a new training academy aimed at enhancing excellence and boosting productivity and notably including a conservation remit.

---
IHBC update - voluntary Chair sought for Canal and River Trust Heritage Advisory Group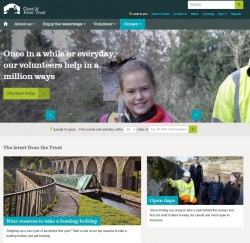 The IHBC has been advised that Sir Neil Cossons, the present Chair will be retiring this year and the Trust is seeking a new voluntary Chair to lead the group.

---
Context CPD boost: Ruchill Hospital water tower restoration challenge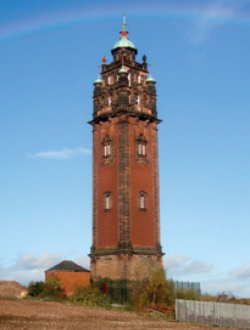 Ian Andrew outlines the challenge to structural engineers in stabilising and repairing the severely decayed, Category A listed, tower in Glasgow.

---
The Architectural Heritage Fund publishes Annual Report
The report highlights grants of £375k for UK projects and progress on its projects and reform programme, which aims to reduce costs and strengthen its governance.
---
WSP Parsons Brinckerhoff appointed to Parliament's Northern Estate Programme
The consultancy will be working on the refurbishment and development of a number of significant historic buildings at the House of Commons.
---
Heritage Opinion - cities pay the price of austerity by selling their heritage
Across the country, architectural gems are being bought by developers to help cash-strapped local authorities, according to the Guardian.
---
National BIM Survey 2017 opens
The seventh annual BIM survey is now open to comments on the introduction of the Government's 2016 BIM mandate.