People Wiki Launched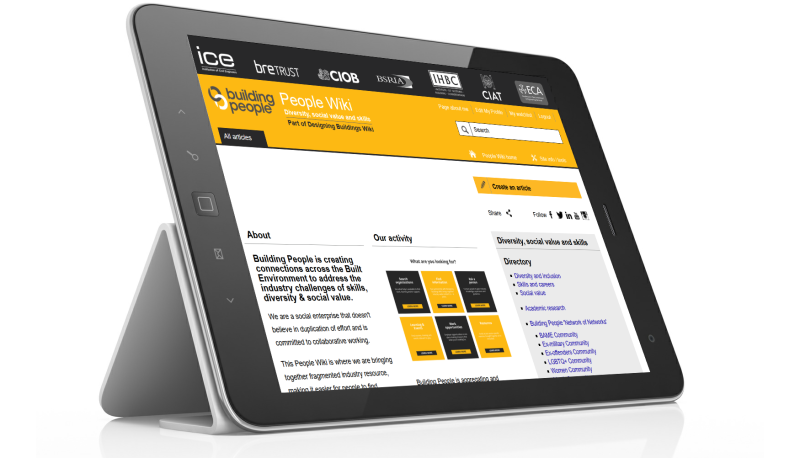 Improving value by encouraging diversity and inclusion.
On 30 July 2020, Building People and Designing Buildings Wiki launched People Wiki, a free, open access knowledge sharing platform for diversity and inclusion.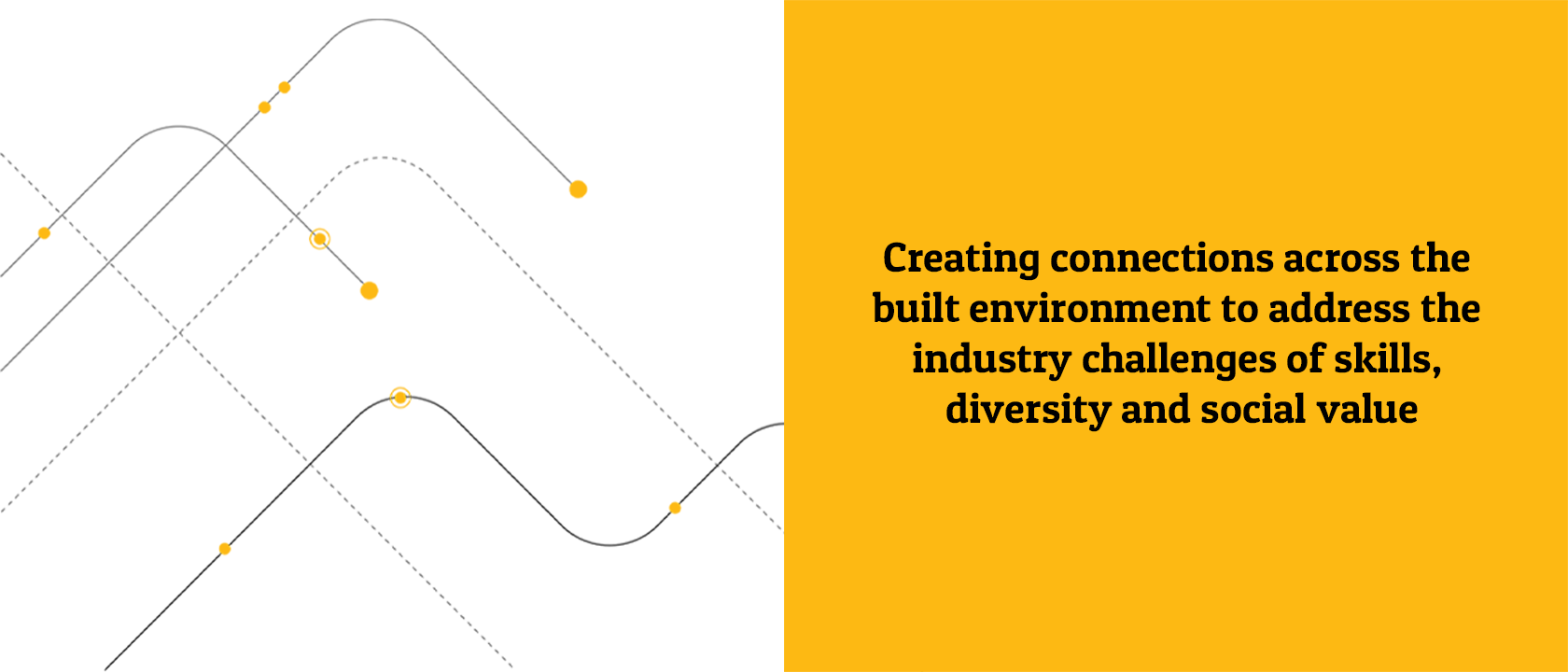 The UK needs to build, but there is a shortage of competent and experienced workers, and the workforce we have lacks diversity. Building People joins the dots to help people find employers, opportunities and resources, and to help employers engage with a more diverse range of talent.
The launch of People Wiki is a crucial part of Building People's ambition to create a single platform that brings together a multitude of previously fragmented information, knowledge, resources, opportunities and needs focused on diversity and inclusion, skills and careers, and social value.
It has been created as part of Designing Buildings Wiki, and is fully linked to its 10,000 existing articles and easily accessible by its 7.5 million annual users. This collaboration with an established and respected industry knowledge base will help Building People achieve its vision of a built environment that improves social and economic value by being better connected, more diverse and more inclusive.
Rebecca Lovelace, Chief Dot-joiner at Building People, said: "We're thrilled to be making it easier for people to find existing information on the vitally important topics of diversity, skills and social value. When we came across Designing Buildings Wiki with its strap line 'Put all construction industry knowledge in one place and make it available for free', it was an obvious and exciting partnership to create."
Dr Gregor Harvie, Director of Designing Buildings, said: "There is an increasing need for change in the construction industry and a growing demand to make that change now. The time is right to focus on diversity, equality and skills, and integrating People Wiki with the 10,000 existing industry articles on Designing Buildings Wiki will help ensure this becomes the new normal."
You can find People Wiki at: https://www.designingbuildings.co.uk/wiki/People_wiki
To add an article to People Wiki, just click the orange 'Create an article' button, and tick the 'People' category at the end.
Notes
Building People (https://www.buildingpeople.org.uk/) is a social enterprise that is developing a free-to-use platform that aggregates industry-wide activity to enable people to find employers, opportunities and resources, and employers to engage with a more diverse range of talent. It has more than sixty industry supporters and three founding partners: The Chartered Surveyors' Company, Chartered Surveyors Training Trust and University College of Estate Management.
Designing Buildings Wiki (www.designingbuildings.co.uk) is the construction industry knowledge base, used by 7.5 million people a year. It is free and open access and is supported by; The Institution of Civil Engineers, The Chartered Institute of Building, The Institute of Historic Buildings Conservation, BRE Trust, BSRIA, The Chartered Institute of Architectural Technologists and ECA.
Other specialist wikis on Designing Buildings Wiki include:
---