30th World Heritage Site inscription for UK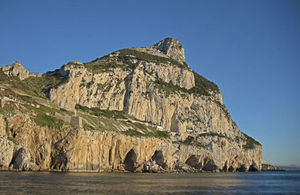 The UNESCO World Heritage Committee has inscribed the Gorham's Cave Complex in Gibraltar as the UK's 30th World Heritage Site (WHS).
The Department for Culture, Media & Sport (DCMS) writes:
The caves were the last known dwelling of Neanderthals in the world and they lived there for almost 100,000 years. Gorham's Caves, which lie at the base of the Rock of Gibraltar, contain rock engravings dating back more than 39,000 years, as well as campfires, stone tools and the remains of butchered animals.
The archaeological findings have provided extensive information about the cultural traditions and lifestyles of Neanderthals - from their cognitive abilities to how they caught their food, such as birds, seals and dolphins. One of the largest collections of bird remains from the Neanderthal period were excavated from these caves.
Heritage Minister Tracey Crouch said: It's fantastic news that the Gorham's Cave Complex has become the UK's 30th World Heritage Site. It gives a unique insight into the culture and traditions of Neanderthals thousands of years ago and demonstrates the exciting range of the UK's cultural heritage. The site consists of four sea caves - Bennett's, Gorham's, Vanguard and Hyaena. After the Neanderthals, modern humans entered inhabited the caves around 20,000 years ago. The decision to inscribe the caves as a World Heritage Site was made at the 40th annual meeting of the UNESCO World Heritage Committee in Istanbul, Turkey. The UK has also recently submitted a bid for the Lake District to be inscribed as a World Heritage Site.
[edit]
External references
IHBC NewsBlog
IHBC Course Connection Day 2017 held in Birmingham on 23 Nov - update and review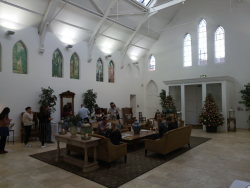 Students from diverse heritage related courses in the UK and Ireland enjoyed an expenses –paid opportunity to learn about built and historic environment conservation and the IHBC.
---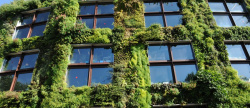 Real estate needs focus on urban context not technical 'green construction' - new professional perspectives on asset management in article by Professor Colin Lizieri.
---
Up to 160 jobs reported at risk at English Heritage Trust
Civil Society reports that EH is planning to cut staff numbers in a bid to be financially sustainable by 2023, and has consulting its staff on the restructure (closed 15 December).
---
How to protect heritage buildings against fire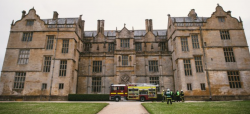 Devon & Somerset Fire & Rescue Service (FRS) has issued advice on protecting heritage buildings against fire.
---
Buildings at Risk Catalogue from SAVE calls for new entries including GII and unlisted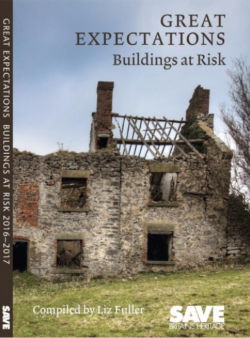 SAVE is looking for Grade II (GII) listed and unlisted historic buildings which are at risk, vacant and in need of a new use and/or new users, by 30 December.
---
Churches Conservation Foundation announces second grant award scheme
The scheme seeks to support young craftspeople with an interest in religious built heritage wanting to travel to increase their expertise and knowledge - closes 26 Jan 2018.