Scottish Islands Bill announced
This article originally appeared in the IHBC NewsBlogs
---
IHBC members working in Scotland and those who took the opportunity to visit Orkney with the Annual School will be interested to learn that on 23 August 2016, the Scottish Government announced that new legislation, which is aiming to address the needs of island communities will be progressed, with an islands bill being brought forward.
The Scottish Government wrote:
Legislation to empower Scotland's island communities is to be progressed, Islands Minister Humza Yousaf announced today. The proposed Islands Bill will be shaped by the findings from the recent consultation and will be brought forward during the next 12 months – within the first year of the new parliamentary session.
Speaking from the Western Isles where he was meeting local producers and community representatives, Mr Yousaf said: 'Our islands make a significant contribution to Scottish life from both a cultural and economic perspective. As such, I am immensely proud to be able to announce that I am bringing forward an Islands Bill less than a year after my predecessor launched the Government's consultation on potential provisions. We have placed the aspirations and needs of our island communities at the centre of our empowerment agenda. Drawing on the work of both the Island Areas Ministerial Working Group and the consultation findings, the Bill will provide lasting benefits for all our island communities for generations to come.
'I believe that this demonstrates our strong and continued support for our island communities and our desire to deliver quickly on the election promises set out in our manifesto. I now look forward to working with the various island communities and representatives in bringing this into effect over the next year.'
[edit]
External references
Featured articles and news
IHBC asks you to contribute to the debate on gentrification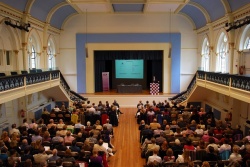 The Guardian reports on the dangers of gentrification - join the debate at IHBC NewsBlogs
---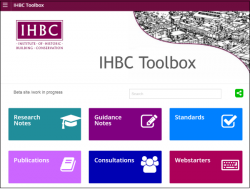 Our Toolbox offers easy access to the essential tools in conservation practice including links to Standards, 22 Practice notes, Consultations and much more.
---
Churchill Barriers to be listed

Second World War structures at Scapa Flow have been recognised as being of national importance by Historic Environment Scotland (HES).
---
Historic brick reservoir image wins award
The image of a covered reservoir in London's Finsbury Park has won the best architecture photograph of the year at the Arcaid Images Architectural Photography Awards 2016.
---
Westminster City Council gains approval for Special Policy Areas
The London Council's plans are given the go-ahead to management development in five unique specialist clusters.
---
Property Flood Resilience Action Plan out
An independent report has been issued relating to flood protection, aiming to help with flood resilience.