About Conservation Wiki
Garden city influences on the development of Scottish working class housing.
---
The Secret Life of the Georgian Garden
A fascinating book explores why grand Georgian gardens contained so many buildings.
---
'Fitness for purpose' blurs the divide between what is significant and broader economic and social factors.
---
The Historic Environment (Wales) Act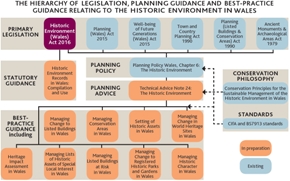 Providing a robust structure for protecting and managing the historic environment.
---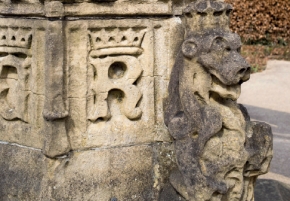 One of the pinnacles of the Palace of Westminster was moved to Lancashire in the 1930s. By 2013 the stonework was falling apart.
---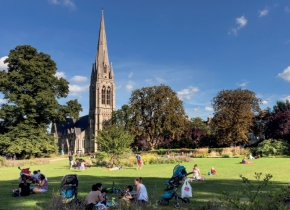 Conservation area designation can be crucial, but treatment of individual parks varies considerably.
---
How to make conservation areas work
At a time of an unprecedented shortage of resources, Historic England, local authorities and community organisations are exploring new ways of making conservation areas effective.
---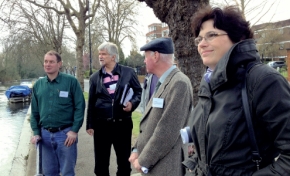 Characterisation workshops have helped empower communities, making them better able to appreciate and protect locally distinctive heritage.
---
Community engagement in conservation
Heritage professionals making the arguments arouses a suspicion that 'they would say that, wouldn't they?'. We need to think again about how and why we engage with the public.
---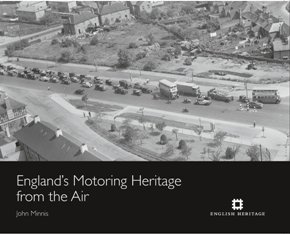 An English Heritage book about our motoring heritage as seen from above.
---
Multi-disciplinary conservation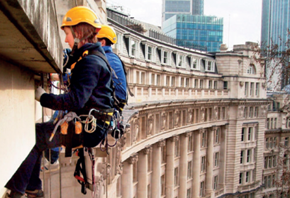 The case for using multidisciplinary consultancies on major infrastructure projects.
---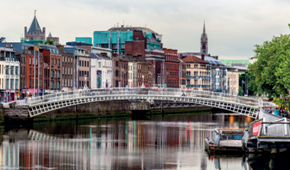 The conservation challenge facing Ireland's industrial heritage.
---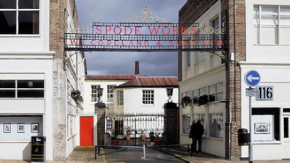 To mark the IHBC Annual School - how infrastructure relates to heritage-led regeneration and protection of the historic environment.
---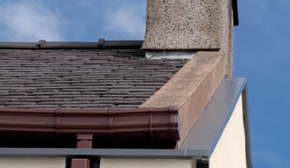 The risk of moisture in hard-to-treat buildings.
---
IHBC NewsBlog
REMINDER – Gus Astley Student Award closing soon
Only 2 weeks left to win £500 and a free place in IHBC's 2018 Annual School as Student Award closes 31 July – 'Just send us your coursework, online and on time'!
---
IHBC Context 21 to 44 now online
From British Standard's pre-history to historic paints and decorative features view the historic environment practitioner's best source for accessible expertise in contemporary conservation.
---
IHBC CPD boost - Saving Art Deco heritage in Craigmillar
Historic Environment Scotland (HES) has highlighted how investing a little time and effort in older buildings can help Scotland's communities.
---
Stone carving tutor Nina Bilbey awarded Prince Philip Medal
Nina Bilbey is the Senior Stone Carving Tutor at City & Guilds, London Art School, the internationally highly respected centre of architectural and sculptural stone carving.
---
Research Council PhD Policy Internships Scheme - call closing August 10
The scheme provides an opportunity for Research Council-funded PhD students to work for three months in one of a selected group of highly influential policy organisations.
---
CultureisDigital the conversation on culture and digital technology working better together
Contains public sector information licensed under the Open Government Licence v3.0.

Join the conversation between Government, the cultural sector and tech companies on the digitisation of public collections and enhancement of online cultural experiences.
---
Infrastructure systems for a better world - apply for funding from innovate UK
Contains public sector information licensed under the Open Government Licence v3.0.
If you're a UK business or research organisation you can apply to Innovate UK for a share of £15 million to develop innovative infrastructure solutions – deadline 13 September 2017.
---
Saving closed chapels and churches in Wales for future generations
WalesOnline focuses on Carmarthen as it explores 'thinking outside the box' in creating new uses for places of worship to ensure the historic buildings survive for years to come.