Loss of senior conservation staff and posts in England March 2010 to April 2011
This article was created by the Institute of Historic Building Conservation (IHBC). It was written by Fiona Newton, IHBC Projects Officer and published in December 2012. You can see the original article on the IHBC website.
[edit]
Executive summary
Concern for the age and experience profile of conservation staff across England and absence of succession planning has led IHBC to enumerate the nature and scale of the problem. This paper serves to set out the emerging deficit and to help inform any action.
[edit]
Introduction
Numbers of Conservation staff in England fell in 2011 by 6%, according to the figures collected by the IHBC and published in conjunction with English Heritage and The Association of Local Government Archaeological Officers (ALGAO). In addition to the published headline figures for 2011 we have also examined the survey material to look at the impact of recent staff cuts on older staff at senior levels in local authorities. The senior staff referred to here are those at Principal level and above and mainly known to be over 55.
[edit]
Headline figures:
| | |
| --- | --- |
| Total number of conservation staff at end of 2011 | 568 |
| Total loss of conservation staff for 2011 | 39 |
| % loss of total conservation staff for 2011 | 6% |
| Total loss of senior staff for 2011 | 16.3 |
| % loss of senior staff as percentage of all staff for 2011 | 2.6% |
| | |
| --- | --- |
| Loss of senior staff (posts of principal or above) | |
| Senior staff made redundant and not replaced (FTE) | 2.5 |
| Senior staff left voluntarily and not replaced (FTE) | 1.6 |
| Senior staff retired and not replaced (FTE) | 4.7 |
| Reduced hours of senior staff (FTE) | 4 |
| Total | 13.3 |
| | |
| --- | --- |
| Loss of senior posts but retention of staffing levels | |
| Senior staff left and replaced by downgraded post, reduced experience post-holders or more junior staff (FTE) | 3 |
[edit]
Context
In 2008 the IHBC survey of conservation staffing also took a snap shot survey of the age profiles of the staff. This showed that just over 30% of conservation staff were aged between 50 and 59. Some of these staff will have reached 60 by 2011 and have been looking towards retirement. Others may have hoped to continue working for some years more.
Loss of staff is caused by compulsory redundancies or severance packages, by staff leaving for unspecified reasons and from retirement, including early retirement and, critically of course, then the failure to replace them.
A number of older staff work to reduced hours (in easing the way to retirement) but the time is not backfilled, and this leads to a decrease in general capacity and, specifically, a reduction in the experience of those over 55. This is a relatively common pattern where staff approach retirement and phased retirement may be the chosen route by the current post-holder but once they retire entirely it is possible that, if not lost completely, the post will only be filled on the reduced hours latterly funded. Not all reductions of senior staff hours have been the chosen path of post-holders, some have been enforced by the Local Authority as part of cuts.
Those who are senior, both in organizational status and in age, generally have more experience and knowledge both of the wider conservation role and of their geographical area of work: their loss to conservation services is considerable. They often leave sometime before any replacement is in place (if indeed one is made), leading to a lack of continuity of knowledge and practice. Younger and more junior staff appointed after such hiatus are not able to inherit the skills and knowledge from those with the experience.
---
This is one of a series of occasional Research Notes published by The Institute of Historic Building Conservation (IHBC). The Notes necessarily reflect knowledge and practice at the time they were developed, while the IHBC always welcomes new case examples, feedback and comment to research@ihbc.org.uk for future revisions and updates.
--Institute of Historic Building Conservation 12:34, 24 Jun 2016 (BST)
Featured articles and news

The IHBC helps UK Civic Trusts to celebrate the 50th anniversary of the introduction of Conservation Areas, with a fund allocation of up to £2500, including a prize of a place at the IHBC's Annual School on offer for the most effective project.
---
IHBC top HESPR tender pick of the week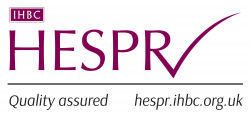 The IHBC's commercial conservation services listing, HESPR – the Historic Environment Service Providers Recognition scheme – offers weekly HESPR Bulletins listing tender opportunities. The Director's top pick for IHBC members this week features Redbridge Borough Council's search for a 'consultant to provide additional guidance to support the Council's evidence base in relation to tall buildings throughout the Borough', with a contract valued at £60,000.
---
IHBC Northern Ireland Branch Annual General Meeting and joint conference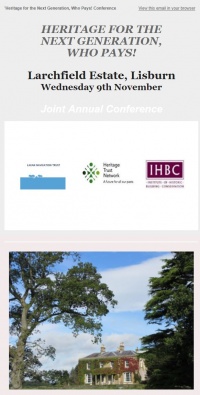 This year the AGM will be held in Lisburn on 9th November, followed by the joint conference 'Heritage for the Next Generation, Who Pays?', organised by the Branch with Lagan Navigation Trust and Heritage Trust Network. Key ministerial and media speakers include Paul Givan MLA, John Sergeant and Joe Mahon.
---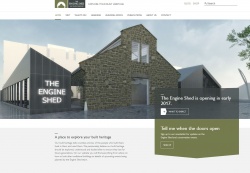 The IHBC has warmly welcomed Historic Environment Scotland's (HES) new website, a 'Place to Explore your Built Heritage'.
---
Fire devastates Bristol Grade II listed Church
Bristol may have lost one of its oldest and most historically important churches as St Michael on the Mount Without adds itself to the long line of listed buildings assailed by fire.
---
Harlow resident prosecuted after failing to knock down unauthorised outbuilding in conservation area
A resident has been fined £1,600 after Harlow Council took him to court for failing to demolish an outbuilding he has built in his garden, as Councillor Danny Purton, Portfolio Holder for Environment there, said: '… People living in a conservation area take pride in maintaining its special character and this development does more harm than good and does nothing to either preserve or enhance the appearance of the area. There are no public benefits to outweigh the harm this causes.'
---
Art history, classical civilisation and archaeology set to disappear at A and AS Level
On 12 October 2016, the AQA exam board announced that it would not be continuing work to develop new AS and A-levels in Archaeology, Classical Civilisation, History of Art and Statistics, and petitions objecting to these plans have been generating lots of signatures.
---
Scotland's first TB sanatorium destroyed by fire
Firefighters worked through the night of 13 October to battle a huge blaze at a former north-east hospital, the derelict Glen O'Dee hospital, Banchory as now news reports have emerged that the Category A listed building, which once featured on the BBC 'Restoration' programme, has been deliberately destroyed by fire.
---
Appeal decision for housing near historic Warwickshire battlefield rejected
An appeal launched relating to housing near the historic battlefield of Edgehill, Stratford-upon-Avon in Warwickshire has been dismissed, with the inspector concluding that the appeal was not in accordance with the development plan and that harm to the character of the surroundings would be likely to occur.
---
Weeping Window open at Caernarfon Castle
The remembrance poppy sculpture 'weeping window' which was initially at the Tower of London now graces another monument, this time in Wales, at Caernarfon Castle.