IHBC launch Conservation Wiki
In a bold move to put building and historic environment conservation at the forefront of digital collaboration, the Institute of Historic Building Conservation (IHBC) has today launched a knowledge-sharing platform for built and historic environment conservation that is the first of its kind.
---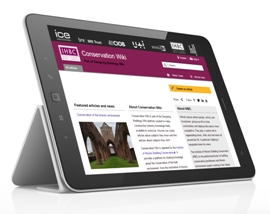 The free-to-use, open-access platform is the first expert portal to be created on Designing Buildings Wiki, the world-leading construction industry knowledge base. Conservation Wiki http://www.designingbuildings.co.uk/wiki/Conservation_wiki is a specially-designed, self-contained site led by the IHBC within Designing Buildings Wiki.
Conservation Wiki has launched with 100 articles already available on subjects ranging from adapting semi-detached dwellings to reduce summer overheating, to VAT Policy for historic buildings. It is also linked to 3,500 articles on Designing Buildings Wiki, making it part of a truly comprehensive resource. The IHBC is now calling on conservation professionals to upload their expertise to help the site expand, making conservation knowledge freely available to everyone.
IHBC Director Dr Sean O'Reilly said, "Conservation Wiki is a collaborative resource that everyone can use and improve. We are calling on anyone with conservation expertise or specialist interest to add to the site to help spread best practice, promote innovation and prevent mistakes. Don't leave your knowledge gathering dust on your hard drive, add it to Conservation Wiki, improve the industry and raise your own profile at the same time."
Dr Gregor Harvie, co-founder of Designing Buildings Wiki said, "The IHBC is leading the way with the creation of Conservation Wiki. We hope it will be the first of many special interest areas on Designing Buildings Wiki. Piggy-backing on our platform gives IHBC access to our established audience of 10,000 users a day, as well as thousands of existing articles."
---
About the IHBC
The Institute of Historic Building Conservation (IHBC) http://www.ihbc.org.uk is the professional body for building conservation practitioners and historic environment experts in the UK. It establishes, develops and maintains the highest standards of conservation practice, to support the effective protection and enhancement of the historic environment, and to promote heritage-led regeneration and access to the historic environment.
---
About Conservation Wiki
Conservation Wiki is operated by the Institute of Historic Building Conservation. It provides a platform for sharing knowledge about the conservation of the built and historic environment, from the restoration of cathedrals to the management of conservation areas and retrofitting period, traditional and modern properties to improve their performance.
Where there are articles on Conservation Wiki that are owned and maintained by the IHBC, they are protected from editing by others, and linked to their original source on the IHBC website. Comments on these articles can be emailed to IHBC's Support Officer Carla Pianese, at [email protected]. Other articles on Conservation Wiki do not necessarily reflect IHBC policy or practice.
Conservation Wiki is a publicly accessible service and the IHBC encourages practitioners to populate it with relevant content as well as to contribute to the development of existing articles. Where appropriate these contributions may be used to inform IHBC policy and practice.
---
About Designing Buildings Wiki
Designing Buildings Wiki http://www.designingbuildings.co.uk is the free, cross-discipline knowledge base for the construction industry. Anyone can create articles about subjects they know and find articles about subjects they don't. It covers everything from site acquisition and design through to construction and facilities management.
Designing Buildings Wiki is supported by; The Institution of Civil Engineers, Rogers Stirk Harbour + Partners, The Chartered Institute of Building, the IHBC, U and I Group PLC, BRE Trust and BSRIA.
IHBC NewsBlog
IHBC NI Branch and Heritage Collective thank all for a hugely successful Annual School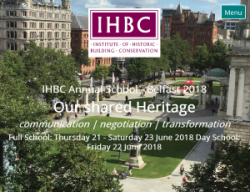 The NI Branch, alongside the School's main sponsors, Heritage Collective, have offered their collective thanks to all concerned for 'Shared heritage in action'!
---
IHBC CPD boost: Caithness Broch Project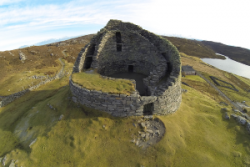 Scotland has played a huge part in architecture, design and engineering - the 'Broch', apparently found only in Scotland, could be described a marvel of engineering legacy.
---
Unesco announces range of new World Heritage Sites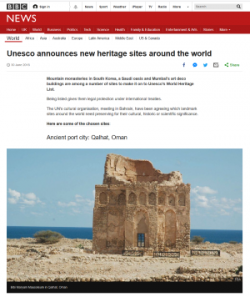 Mountain monasteries in South Korea, a Saudi oasis and Mumbai's art deco buildings are among a number of sites to make it on to Unesco's World Heritage List, reports the BBC.
---
New APPG formed on good design and placemaking is supported by ACE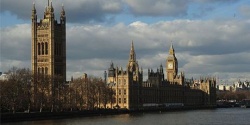 The APPG, formed to ensure housing issues are prioritised, will be provided with secretariat services from the Association for Consultancy and Engineering (ACE).
---
Planning appeal inquiries review with terms of reference announced for England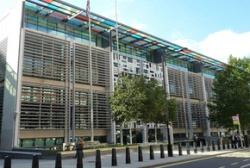 A Planning appeal inquiry review was announced by England's Ministry of Housing, Communities and Local Government (MHCLG) on 22 June 2018.
---
Hand-Arm Vibration Syndrome (HAVS) failures cost Balfour Beatty £695K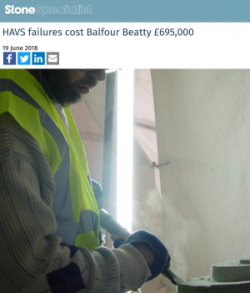 Contractor Balfour Beatty Utility Solutions fined £500K with costs of £195K for exposing workers to HAVS over a 9 year period and failing to report cases.
---
Launch of UK's Great British High Street competition 2018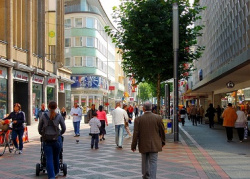 Communities across the UK are being urged to back their local high streets by entering them into the Great British High Street Awards 2018.