IHBC launch Conservation Wiki
In a bold move to put building and historic environment conservation at the forefront of digital collaboration, the Institute of Historic Building Conservation (IHBC) has today launched a knowledge-sharing platform for built and historic environment conservation that is the first of its kind.
---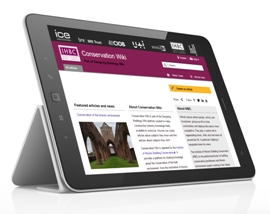 The free-to-use, open-access platform is the first expert portal to be created on Designing Buildings Wiki, the world-leading construction industry knowledge base. Conservation Wiki http://www.designingbuildings.co.uk/wiki/Conservation_wiki is a specially-designed, self-contained site led by the IHBC within Designing Buildings Wiki.
Conservation Wiki has launched with 100 articles already available on subjects ranging from adapting semi-detached dwellings to reduce summer overheating, to VAT Policy for historic buildings. It is also linked to 3,500 articles on Designing Buildings Wiki, making it part of a truly comprehensive resource. The IHBC is now calling on conservation professionals to upload their expertise to help the site expand, making conservation knowledge freely available to everyone.
IHBC Director Dr Sean O'Reilly said, "Conservation Wiki is a collaborative resource that everyone can use and improve. We are calling on anyone with conservation expertise or specialist interest to add to the site to help spread best practice, promote innovation and prevent mistakes. Don't leave your knowledge gathering dust on your hard drive, add it to Conservation Wiki, improve the industry and raise your own profile at the same time."
Dr Gregor Harvie, co-founder of Designing Buildings Wiki said, "The IHBC is leading the way with the creation of Conservation Wiki. We hope it will be the first of many special interest areas on Designing Buildings Wiki. Piggy-backing on our platform gives IHBC access to our established audience of 10,000 users a day, as well as thousands of existing articles."
---
About the IHBC
The Institute of Historic Building Conservation (IHBC) http://www.ihbc.org.uk is the professional body for building conservation practitioners and historic environment experts in the UK. It establishes, develops and maintains the highest standards of conservation practice, to support the effective protection and enhancement of the historic environment, and to promote heritage-led regeneration and access to the historic environment.
---
About Conservation Wiki
Conservation Wiki is operated by the Institute of Historic Building Conservation. It provides a platform for sharing knowledge about the conservation of the built and historic environment, from the restoration of cathedrals to the management of conservation areas and retrofitting period, traditional and modern properties to improve their performance.
Where there are articles on Conservation Wiki that are owned and maintained by the IHBC, they are protected from editing by others, and linked to their original source on the IHBC website. Comments on these articles can be emailed to IHBC's Support Officer Carla Pianese, at [email protected]. Other articles on Conservation Wiki do not necessarily reflect IHBC policy or practice.
Conservation Wiki is a publicly accessible service and the IHBC encourages practitioners to populate it with relevant content as well as to contribute to the development of existing articles. Where appropriate these contributions may be used to inform IHBC policy and practice.
---
About Designing Buildings Wiki
Designing Buildings Wiki http://www.designingbuildings.co.uk is the free, cross-discipline knowledge base for the construction industry. Anyone can create articles about subjects they know and find articles about subjects they don't. It covers everything from site acquisition and design through to construction and facilities management.
Designing Buildings Wiki is supported by; The Institution of Civil Engineers, Rogers Stirk Harbour + Partners, The Chartered Institute of Building, the IHBC, U and I Group PLC, BRE Trust and BSRIA.
IHBC NewsBlog
IHBC South Branch Conference - Yearning for Timelessness


The conference on October 26 will look at 'Modern architecture in historic settings' with expert talks and site visits offering top-notch CPD with exceptional settings.
---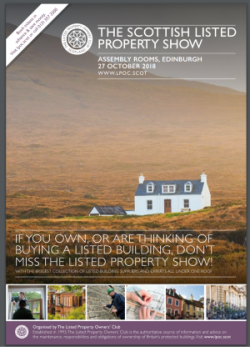 Don't forget your free IHBC CPD & more for members and colleagues: 27 Oct, Edinburgh (Book ahead for free entry) with IHBC Scotland.
---
Topical CPD focusing on curtilage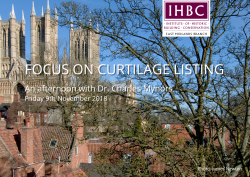 IHBC East Midlands branch will be hosting an afternoon with Charles Mynors, the leading authority on heritage law, on Friday 9 November in the Lincoln City Council Chamber.
---
IHBC Belfast School Context now out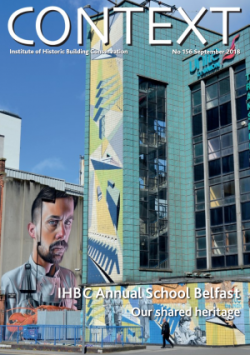 'Our shared heritage', with thanks to all, including Main School Sponsor and HESPR member 'Heritage Collective'.
---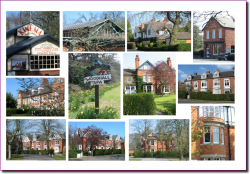 Lincolnshire local authority's 'national first' offers a new approach to Conservation Area controls – two Article 4 Directions with a Local Development Order (LDO).
---
IHBC's Policy Chair Roy Lewis notes the award of costs against Lambeth Council in a recent appeal which emphasises the importance of doing site visits!
---
IHBC - VAT reminder - LPOC Campaign 10K target signatures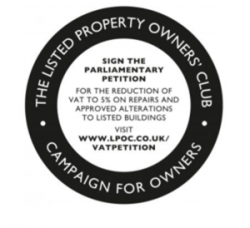 Sign the LPOC's petition to the Chancellor if you agree with the IHBC, that '…it is perverse that repairs should be subject to VAT when new development is not'.
---
IHBC HESPR top pick from £205K+ costed work this week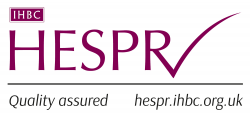 Braintree DC seeks Conservation Area Appraisals – closing 26/10, valued £10-25,000.
---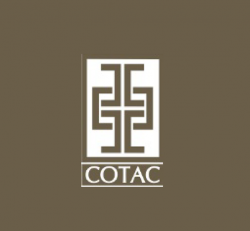 COTAC, the Council on Training in Architectural Conservation, seeks trustees with notes of interest by 15 November.
---
FMB says MAC recommendations would cripple construction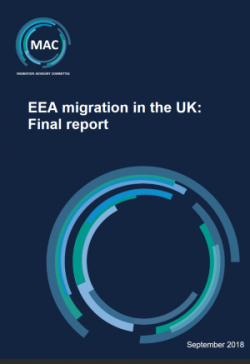 The Migration Advisory Committee's recommendations for new immigration policy post-Brexit, would cripple the construction industry, says Federation of Master Builders.
---
New government investment aimed at overcoming barriers to building in England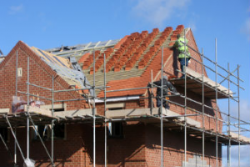 Government has established investment to tackle issues on potential housing sites and get homes built in parts of England where they may be most needed.
---
IHBC Heritage from the doorstep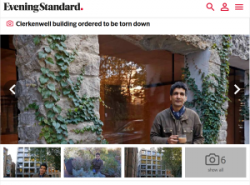 The Evening Standard has reported that an architect has been ordered to tear down award winning £4.65m home in Clerkenwell.
---
HE National Capacity Building Programme launched – closing 4/11
Historic England has launched the programme for projects running for 1 year max with a deadline for submitting grant applications 4/11/18 and funding to begin from 1/04/19.
---
Planning (Scotland) Bill – Briefing by BEFS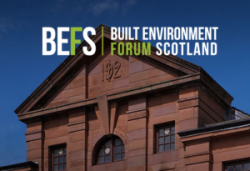 Built Environment Forum Scotland (BEFS) has issued a briefing on the Planning (Scotland) Bill.
---
England's youngest Civic Society chair elected to Birmingham Civic Society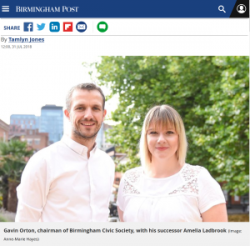 26 year old Amelia Ladbrooke has been elected as the chair of Birmingham Civic Society, and is the youngest ever Civic Society chair in England.
---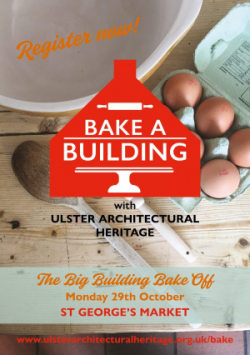 Ulster Architectural Heritage (UAH) and Food NI invite you to BAKE A BUILDING for the Big Building Bake Off at St. George's Market, 29 October 12-3pm.