IHBC launch Conservation Wiki
In a bold move to put building and historic environment conservation at the forefront of digital collaboration, the Institute of Historic Building Conservation (IHBC) has today launched a knowledge-sharing platform for built and historic environment conservation that is the first of its kind.
---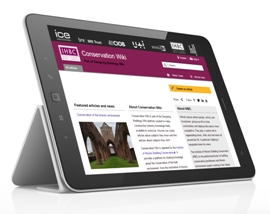 The free-to-use, open-access platform is the first expert portal to be created on Designing Buildings Wiki, the world-leading construction industry knowledge base. Conservation Wiki http://www.designingbuildings.co.uk/wiki/Conservation_wiki is a specially-designed, self-contained site led by the IHBC within Designing Buildings Wiki.
Conservation Wiki has launched with 100 articles already available on subjects ranging from adapting semi-detached dwellings to reduce summer overheating, to VAT Policy for historic buildings. It is also linked to 3,500 articles on Designing Buildings Wiki, making it part of a truly comprehensive resource. The IHBC is now calling on conservation professionals to upload their expertise to help the site expand, making conservation knowledge freely available to everyone.
IHBC Director Dr Sean O'Reilly said, "Conservation Wiki is a collaborative resource that everyone can use and improve. We are calling on anyone with conservation expertise or specialist interest to add to the site to help spread best practice, promote innovation and prevent mistakes. Don't leave your knowledge gathering dust on your hard drive, add it to Conservation Wiki, improve the industry and raise your own profile at the same time."
Dr Gregor Harvie, co-founder of Designing Buildings Wiki said, "The IHBC is leading the way with the creation of Conservation Wiki. We hope it will be the first of many special interest areas on Designing Buildings Wiki. Piggy-backing on our platform gives IHBC access to our established audience of 10,000 users a day, as well as thousands of existing articles."
---
About the IHBC
The Institute of Historic Building Conservation (IHBC) http://www.ihbc.org.uk is the professional body for building conservation practitioners and historic environment experts in the UK. It establishes, develops and maintains the highest standards of conservation practice, to support the effective protection and enhancement of the historic environment, and to promote heritage-led regeneration and access to the historic environment.
---
About Conservation Wiki
Conservation Wiki is operated by the Institute of Historic Building Conservation. It provides a platform for sharing knowledge about the conservation of the built and historic environment, from the restoration of cathedrals to the management of conservation areas and retrofitting period, traditional and modern properties to improve their performance.
Where there are articles on Conservation Wiki that are owned and maintained by the IHBC, they are protected from editing by others, and linked to their original source on the IHBC website. Comments on these articles can be emailed to IHBC's Support Officer Carla Pianese, at [email protected]. Other articles on Conservation Wiki do not necessarily reflect IHBC policy or practice.
Conservation Wiki is a publicly accessible service and the IHBC encourages practitioners to populate it with relevant content as well as to contribute to the development of existing articles. Where appropriate these contributions may be used to inform IHBC policy and practice.
---
About Designing Buildings Wiki
Designing Buildings Wiki http://www.designingbuildings.co.uk is the free, cross-discipline knowledge base for the construction industry. Anyone can create articles about subjects they know and find articles about subjects they don't. It covers everything from site acquisition and design through to construction and facilities management.
Designing Buildings Wiki is supported by; The Institution of Civil Engineers, Rogers Stirk Harbour + Partners, The Chartered Institute of Building, the IHBC, U and I Group PLC, BRE Trust and BSRIA.
IHBC NewsBlog
Serious about your career? Stay 'in the know' with IHBC's latest 'Jobs etc.'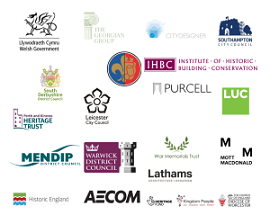 Helping conservation careers and heritage employers across the UK, the IHBC updates readers about recent job and trainee openings on its 'Jobs etc' service.
---
New 'IHBC Toolbox' Research Note on 'Market Intelligence'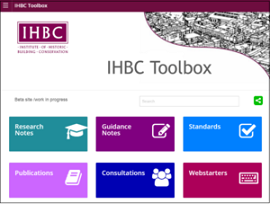 IHBC's first Research Note for 2018 has been posted on our online Toolbox, offering 'Market Intelligence' on England's local authority (LA) conservation-related jobs.
---
HE invites 'Expressions of Interest' for High Streets Heritage Action Zones: Closing 12/07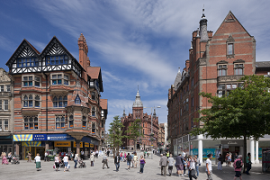 Historic England (HE) is now inviting Expressions of Interest to our High Streets Heritage Action Zones scheme, with the deadline for applications at 12 noon on 12 July.
---
Update on High Streets benefitting from £62M heritage boost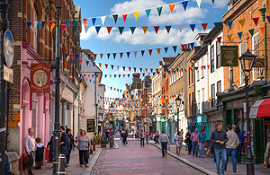 Dozens of locations across the country will benefit from a £62 million fund which will 'bring old buildings back into use and turn them into offices, housing and creative spaces.'
---
Cardiff homelessness: Shipping container conversions to begin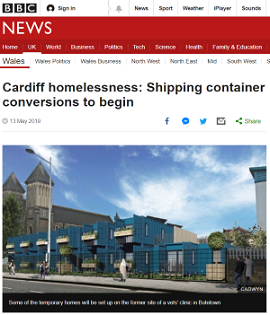 Homeless people in Cardiff could be living in converted shipping containers by the end of the year, BBC News writes.
---
New map of pipes and cables planned – the Underground Asset Register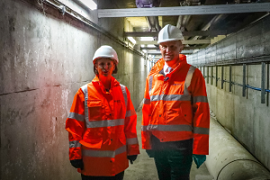 Gov UK has reported that a digital map of underground pipes and cables is to be created, to help save lives and reduce the disruption caused when they are struck by mistake.
---
Huge temporary roof installation at Wentworth Woodhouse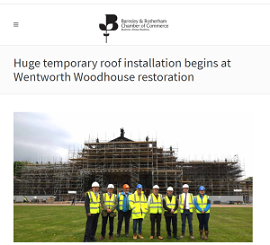 A major milestone has been reached in the restoration of South Yorkshire's Grade I listed Wentworth Woodhouse, with 10,000 sq.m. of scaffolding encasing the stately home.
---
HE announces early career Apprenticeship opportunities across England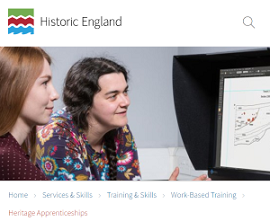 Historic England (HE) has announced early career (Assistant level) apprenticeship openings for future historic environment conservation specialists across England.
---
London could be a forest of derelict residential towers, warns ex-planning chief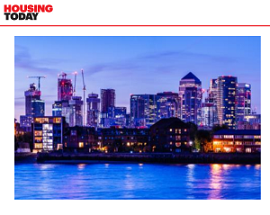 Peter Rees, former chief planning officer for the City of London, warns massive refurbishment costs could lead to empty buildings across the cityscape.
---
ESPON publishes policy report on adapting cities for ageing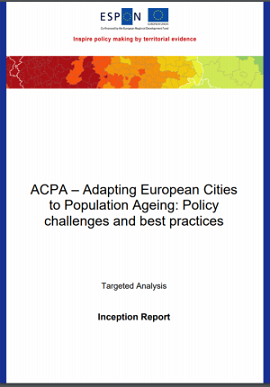 The European population is ageing rapidly, and this is particularly evident in the cities. According to Eurostat, the number of people aged 65 and over will almost double from 17% to 30% by 2060, and those aged 80 and over will rise from 5% to 12%.
---
---
---