IHBC add their 100th article to Conservation Wiki
In June 2016, in a bold move to put conservation at the forefront of digital collaboration, the Institute of Historic Building Conservation (IHBC) launched knowledge-sharing platform Conservation Wiki. The free-to-use, open-access platform was the first expert portal to be created as a microsite within Designing Buildings Wiki (DBW). Ref IHBC launch Conservation Wiki.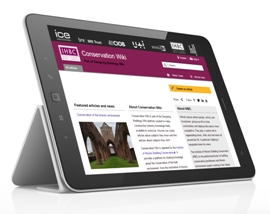 By the beginning of 2018, Conservation Wiki included more than 300 articles, and on 5 January 2018, IHBC announced that it had added it's 100th article.
IHBC Director Seán O'Reilly said:
"Our partner service through Designing Buildings Wiki now reaches more than 3.5 million users… The IHBC's heritage leadership on that free, Wiki-based information service means that the hard work producing critical heritage and conservation CPD in Context (IHBC's official magazine), as well as the institute's own project research and advisory programmes, reach directly into the heart of the construction and development sector – exactly where we, and our members, need to be most active.
"Regular headline features on DBW from Context ranging from post-great fire London Churches, to posts from our Worcester School – ensure that our hard-working Context Editorial Board members really do make a difference by supporting conservation objectives and outcomes on the ground.
"Similarly, embedding our own research and resources on the Wiki, as a heritage thread through our own Conservation Wiki platform, means that even our more specialist operations – from the IHBC's exemplary heritage consultancy activities to our tools and standards provided through our Toolbox – can be easily accessed directly by the mainstream construction sector."
IHBC NewsBlog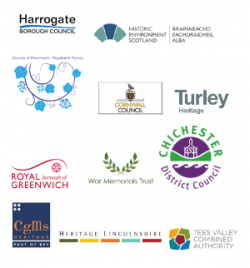 From conservation & design, DAC support and project management, to designation in Scotland!
---
IHBC meets Wikipedia - new entry posted by IHBC Chair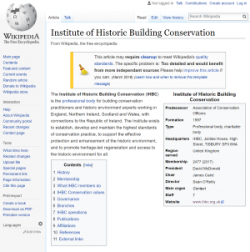 A Wikipedia entry for the IHBC, drafted by IHBC Chair James Caird, has now been published.
---
Boost your IHBC accreditation submission and CPD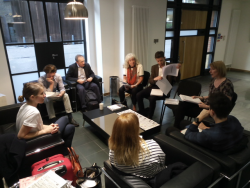 FREE application support MATE sessions: Nottingham (25/04), Belfast (31/05), Glasgow (7/06)
---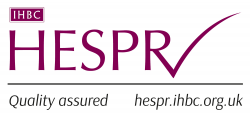 Project management for the Wordsworth Trust, closing 30/04, £40,000 contract.
---
IHBC Heritage from the doorstep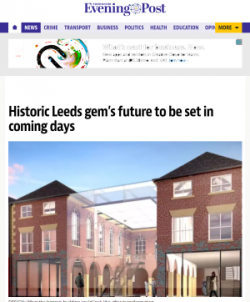 The Yorkshire Evening Post describes how an ageing heritage asset, the White Cloth Hall - one of Leeds' oldest buildings could see its future secured.
---
Heritage Alliance publishes first ever international report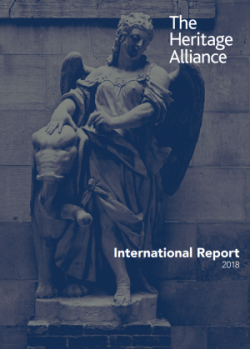 The Heritage Alliance (THA) has published the first ever report on the independent heritage sector's impact overseas, led by past THA CEO, Kate Pugh.
---
£27M funding scheme to improve lakes and rivers in England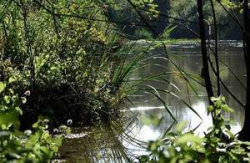 A new £27 million scheme is open for applicants to help improve England's waterways, funded by the European Agricultural Fund for Rural Development.
---
Pilot scheme launched to help build a sustainable future for listed places of worship
The new two-year £1.8m scheme is to be piloted with expert advisors working across the urban and rural areas of Manchester and Suffolk.