New energy retrofit concept: 'renovation trains' for mass housing
This article summarises a research paper, 'New energy retrofit concept: 'renovation trains' for mass housing', by Ronald Rovers, published in 2014 in --Building Research & Information, 42:6, 757-767, DOI: 10.1080/09613218.2014.926764.
---
Reducing greenhouse gas emissions in the EU housing stock by 20% by 2020, requires either that the energy consumption of all houses is reduced by 20%, or that 20% of all houses are retro-fitted to a zero-carbon standard. There are approximately 213 million houses in the EU, so retrofitting 20% by 2020 would involve urgent and substantial works to more than 40 million houses.
This paper presents the findings of a pilot project which adopted a large-scale, rapid retrofitting process for 150 houses in Kerkrade in the Netherlands. The pilot focussed on the low-energy retrofit of social housing in an area suffering from decreasing density due to population changes. Retrofitted properties were a combination of one and two family terraced houses typical of 1970s construction, with non-load bearing front and rear facades.
The process is described as a 'renovation train', with the each set of activities moving on by one house a day and a total time of ten days per house. Works were undertaken whilst the houses were occupied as previous experience had shown that temporarily rehousing people was costly and stressful.
Inhabitants were asked to move their furniture 0.5 m away from the front and rear facades and a temporary plastic wall was installed to provide protection and create a small working space for the builders. The facades, roof and internal building services were renovated, but the rest of the house remained untouched. Prefabricated elements were used, with some piping and connections pre-installed. A modern heating boiler system was installed, along with photovoltaic panels, a storage tank and a ventilation heat exchanger.
The process cost more than €100,000 per house. However, the works gave the houses a 50-year prolonged lifetime and reduced energy costs from €140 to €40 a month. €60 of the savings go towards a rent increase to contribute to the retrofit, leaving the inhabitants with €40 a month.
The paper recommends that future projects should consider the environmental impact of materials, particularly if standards move from low energy to zero energy, as there is the potential to simply shift the carbon cost from operation to construction. Care must also be taken regarding people's perception of standardised solutions, and the desire for individuality in housing design.
Last year, the Kerkrade West project became the model for a nationwide initiative, with six housing corporations and four consortia of 'comakers' planning to renovate 100,000 houses.
---
Ronald Rovers (2014) New energy retrofit concept: 'renovation trains' for mass housing, Building Research & Information, 42:6, 757-767, DOI: 10.1080/09613218.2014.926764.
Read the full paper at Taylor & Francis Online.
Featured articles and news
IHBC Gus Astley Student Award judge for 2016 is David Trench CBE FCIOB Project Manager and co-founder of Designing Buildings Wiki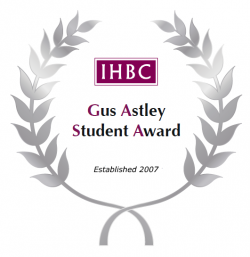 The IHBC is delighted to announce the judge for the 2016 IHBC Gus Astley Student Awards as David Trench CBE FCIOB, one of the UK's leading project managers, who is also a co-founder and chair of Designing Buildings Wiki (DBW), host platform for the IHBC's Conservation Wiki.
---
IHBC congratulates Heritage Trust Network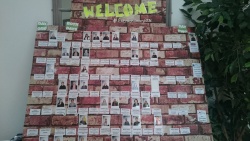 Co-sponsor IHBC has welcomed the first conference of the Heritage Trust Network (HTN), successor to UKAPT, which took place in Birmingham's Custard Factory on 13-14 October, and closed with the new organisation's first AGM.
---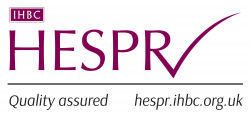 This week the Director's top tender pick from the Bulletin features the Glasgow Building Preservation Trust (GBPT) scheme for the redevelopment of the West Boathouse on Glasgow Green, valued at £250,000.
---
Locals table rival plans for Clerkenwell Royal Mail site
A group of Londoners concerned at plans for almost 700 mostly luxury homes on the Royal Mail's Mount Pleasant sorting office site in Clerkenwell, already granted permission, has requested approval for a rival design intended to provide 40 more affordable homes under a 'community right to build' application.
---
Fire guts 18th century Grade II Cosgrove Hall mansion
A fire has gutted the Grade II-listed, privately-owned mansion Cosgrove Hall, near Milton Keynes in Northamptonshire.
---
British Property Federation survey highlights planning officers concerns
A survey by the British Property Federation (BPF) and GL Hearn has revealed that 65% of planning officers concerned that the system is getting worse, but also highlighted that the Northern Powerhouse decided 22% more major applications per resident than Greater London area.
---
English Heritage launches conservation appeal
English Heritage (EH) has launched a conservation appeal 'Appeal to help support this vital work and safeguard our historic places for future generations'.
---
Derry-Londonderry transport hub solution for at risk building
The Ulster Architectural Heritage Society (UAHS) has announced that a listed building currently at risk, Waterside Station, is to be the centre of a new transport hub in Derry-Londonderry.