Ecobuild 2016 - Making the business case for large scale retrofit investment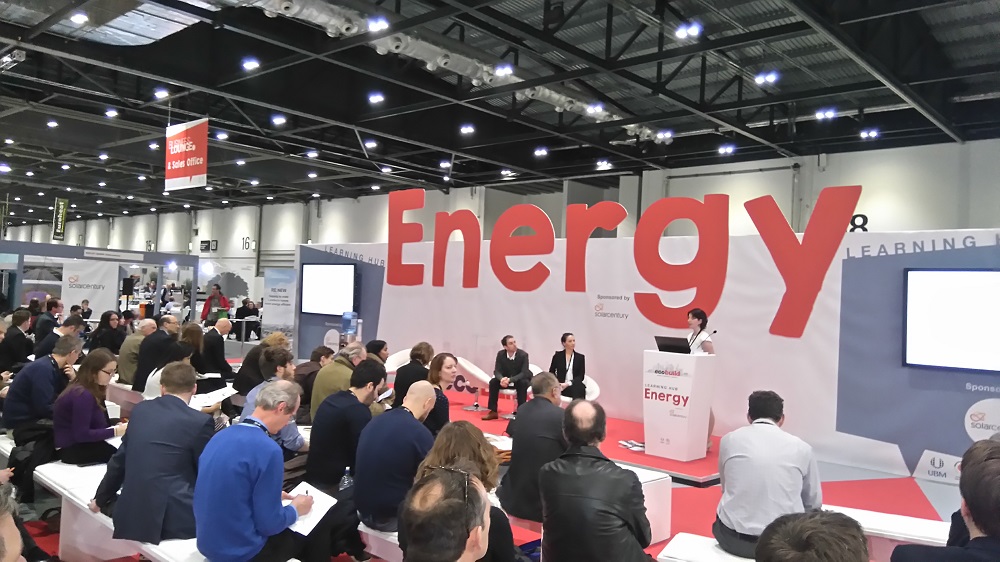 Designing Buildings Wiki went to the Excel Centre for day one of EcoBuild 2016, the UK's largest construction and energy event.
The rationale for domestic retrofit is as important as ever. Retrofit not only cuts carbon emissions, it makes it cheaper to keep homes warm and helps to overcome poor ventilation and damp, and improves health. The seminar, chaired by Kore Mason, programme manager for the Greater London Authority, explored the business case for energy efficiency works as well as how to identify and manage the technical risks.
George Simm, energy consultant at Capita, began by asking why exactly retrofit needs a business case? The main reasons, he said, where to show clearly how benefits can be maintained, ensure projects are deliverable, gain senior level buy-in, and help plan future phases.
According to Simm, in a time of unprecedented business pressures, every funding plan for housing developers needs to be justified, and that retrofit is still seen as being a 'nice to have' rather than a necessity. It is vital that the wider benefits are demonstrated, such as the generation of local employment and the increase in Net Present Value of the project that often results.
Making a strong case requires:
Good understanding of drivers and targets.
Ability to articulate the full range of benefits beyond tenant welfare.
Sound plan for funding, procurement and delivery.
Simm said funding is still available from a range of sources, but projects that can demonstrate a return have the best chance of success. He was confident that organisations willing to develop the case for retrofit would see benefits in the future, and cited the Energiesprong organisation currently aimed at social housing providers as an example.
Lisa Pasquale, director of Six Cylinder, spoke about managing the risks of retrofit. She cited the most common problems as: underventilation and condensation, air leakage, mould issues, interstitial condensation, and overheating. Not to mention the negative impact on profit and reputation for housing associations having to deal with remedial works.
She said that to mitigate the risks, it was important to understand the retrofit process, and modify and strengthen it according to each individual project.
On the question of why retrofit can go wrong, Pasquale made the following diagnoses:
A lack of robustness of detailed design.
Fragmented procurement and delivery (lack of overall responsibility and ownership).
Poor construction sequencing and commissioning.
Inadequate handover and user guidance.
She suggested that between each of the four retrofit processes – assessment, design, installation, operation – there needed to be 'retrofit watch points' to help alleviate problems due to poor integration between trades, such as inappropriate substitutions to materials and products.
On the issue of post-occupancy evaluation, she stressed the need for monitoring fuel use, occupant surveys, air permeability testing and thermographic surveys. She also said it was important to take account of the fact that residents may have been underheating their property prior to retrofitting due to fuel poverty.
While the green building industry may have suffered substantial setbacks at the hands of the Conservative government, there are still signs that progress is being made. Although some members of the audience expressed concerns that it was too little and too slow, the speakers seemed confident that the business model for retrofit will become more coordinated as bigger firms start to get involved, working with smaller ones and increasing numbers of projects.
Featured articles and news

The IHBC helps UK Civic Trusts to celebrate the 50th anniversary of the introduction of Conservation Areas, with a fund allocation of up to £2500, including a prize of a place at the IHBC's Annual School on offer for the most effective project.
---
IHBC top HESPR tender pick of the week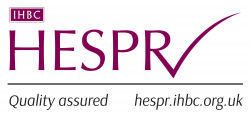 The IHBC's commercial conservation services listing, HESPR – the Historic Environment Service Providers Recognition scheme – offers weekly HESPR Bulletins listing tender opportunities. The Director's top pick for IHBC members this week features Redbridge Borough Council's search for a 'consultant to provide additional guidance to support the Council's evidence base in relation to tall buildings throughout the Borough', with a contract valued at £60,000.
---
IHBC Northern Ireland Branch Annual General Meeting and joint conference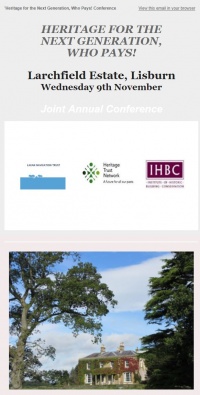 This year the AGM will be held in Lisburn on 9th November, followed by the joint conference 'Heritage for the Next Generation, Who Pays?', organised by the Branch with Lagan Navigation Trust and Heritage Trust Network. Key ministerial and media speakers include Paul Givan MLA, John Sergeant and Joe Mahon.
---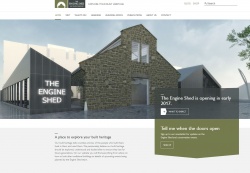 The IHBC has warmly welcomed Historic Environment Scotland's (HES) new website, a 'Place to Explore your Built Heritage'.
---
Fire devastates Bristol Grade II listed Church
Bristol may have lost one of its oldest and most historically important churches as St Michael on the Mount Without adds itself to the long line of listed buildings assailed by fire.
---
Harlow resident prosecuted after failing to knock down unauthorised outbuilding in conservation area
A resident has been fined £1,600 after Harlow Council took him to court for failing to demolish an outbuilding he has built in his garden, as Councillor Danny Purton, Portfolio Holder for Environment there, said: '… People living in a conservation area take pride in maintaining its special character and this development does more harm than good and does nothing to either preserve or enhance the appearance of the area. There are no public benefits to outweigh the harm this causes.'
---
Art history, classical civilisation and archaeology set to disappear at A and AS Level
On 12 October 2016, the AQA exam board announced that it would not be continuing work to develop new AS and A-levels in Archaeology, Classical Civilisation, History of Art and Statistics, and petitions objecting to these plans have been generating lots of signatures.
---
Scotland's first TB sanatorium destroyed by fire
Firefighters worked through the night of 13 October to battle a huge blaze at a former north-east hospital, the derelict Glen O'Dee hospital, Banchory as now news reports have emerged that the Category A listed building, which once featured on the BBC 'Restoration' programme, has been deliberately destroyed by fire.
---
Appeal decision for housing near historic Warwickshire battlefield rejected
An appeal launched relating to housing near the historic battlefield of Edgehill, Stratford-upon-Avon in Warwickshire has been dismissed, with the inspector concluding that the appeal was not in accordance with the development plan and that harm to the character of the surroundings would be likely to occur.
---
Weeping Window open at Caernarfon Castle
The remembrance poppy sculpture 'weeping window' which was initially at the Tower of London now graces another monument, this time in Wales, at Caernarfon Castle.