Nominate the Victorian Society's top ten endangered buildings for 2016
The Victorian Society (Vic Soc) has included an updated campaigning guide with this year's search to encourage people to fight for the buildings they are concerned about.
The Victorian Society writes:
Once again we are asking the public to nominate the Top Ten endangered Victorian and Edwardian buildings in England and Wales for 2016. Appearing in the Top Ten focuses attention on buildings and can help save them.
All the buildings or structures nominated will be considered by the Society's architecture and conservation experts...
Nominated buildings could be threatened by demolition, neglect or inappropriate redevelopment. The only criteria are that the buildings are in England or Wales and were built between 1837 and 1914.
Featured articles and news
IHBC asks you to contribute to the debate on gentrification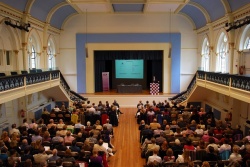 The Guardian reports on the dangers of gentrification - join the debate at IHBC NewsBlogs
---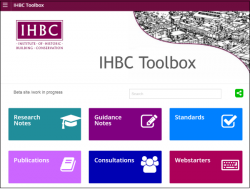 Our Toolbox offers easy access to the essential tools in conservation practice including links to Standards, 22 Practice notes, Consultations and much more.
---
Churchill Barriers to be listed

Second World War structures at Scapa Flow have been recognised as being of national importance by Historic Environment Scotland (HES).
---
Historic brick reservoir image wins award
The image of a covered reservoir in London's Finsbury Park has won the best architecture photograph of the year at the Arcaid Images Architectural Photography Awards 2016.
---
Westminster City Council gains approval for Special Policy Areas
The London Council's plans are given the go-ahead to management development in five unique specialist clusters.
---
Property Flood Resilience Action Plan out
An independent report has been issued relating to flood protection, aiming to help with flood resilience.