IHBC welcomes planned re-launch of UKAPT
This article originally appeared in the IHBC NewsBlogs.
---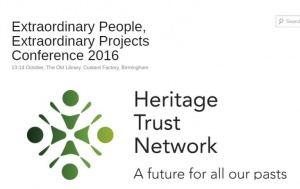 The IHBC has welcomed plans for the re-launch of UKAPT as Heritage Trust Network (HTN), following funding support for the transition from the Heritage Lottery Fund (HLF), with the official launch planned at HTN's inaugural national conference at the Custard Factory in Birmingham on 13-14 October 2016.
IHBC Chair James Caird said: 'I'm delighted to welcome this renewal of UKAPT as the Heritage Trust Network, not least as it represents so many bodies with key roles in our sector. We see the Trust as an essential partner in helping raise both professional standards and the profile of conservation-led regeneration in the public and political arenas.'
IHBC Director Seán O'Reilly said: 'The re-structuring of UKAPT as the Heritage Trust Network represents a critical moment in the transformation and modernisation of the sector. The IHBC is very keen to do what we can to help deliver on all the ambitions in the renewal of this pivotal link body.'
HTN wrote
We are delighted to announce the launch of Heritage Trust Network, the new name for UK Association of Building Preservation Trusts (UKAPT), originally established in 1989 as a grass roots umbrella organisation offering guidance and support to building preservation trusts. The new organisation is the result of a recent and significant period of transition, supported by the Heritage Lottery Fund. It will take forward the best of the last 27 years of UKAPT but with a broader remit, supporting all forms of not-for-profit groups who are breathing life and enterprise into the UK's threatened historic places.
Sarah McLeod, Chair of Heritage Trust Network, who has been leading the transition process said: 'Over the last 12 months, our organisation, including members and advisors, has been exploring how we can ensure our charity is resilient and fit for purpose. We will continue working to support members across nine regions, whilst developing new partnerships with other heritage organisations and funders, widening our membership. We will of course continue to provide a national voice for heritage regeneration. The change to Heritage Trust Network is more than just a name change; it's an exciting new chapter in our organisation's history which will bring greater benefits to everyone involved in tackling historic buildings and heritage assets at risk.'
New features of Heritage Trust Network include:
A specific membership package for individuals working in the heritage sector as well as a new Corporate Supporters offer, meaning that more people are now able to benefit from the expertise of the network
A new Start Up Membership for fledgling groups. This package, which includes visits to live projects, is designed for new unconstituted groups who are considering starting a project.
An interactive Toolkit with new and improved guidance notes
A Talent Bank on the website where Corporate Supporters and Full Members can advertise their services and expertise, providing a useful go-to list of heritage professionals.
The new website www.heritagetrustnetwork.org.uk is 'live' from the end of August 2016, and Heritage Trust Network will be launched officially at HTN's inaugural national conference in Birmingham in October – 'Extraordinary People, Extraordinary Projects'.
External references
Featured articles and news
IHBC Annual School Context article reaches Conservation Wiki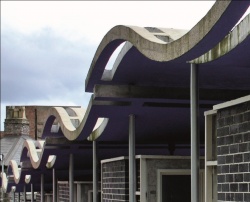 Reports from IHBC's journal Context that covered the IHBC's 2016 Annual School visit to Dudley, which covered both the Tecton work at the Castle as well as regeneration in the town, have been used to shape a new article for IHBC's Conservation Wiki on the modernist work and its conservation.
---
IHBC trustee urges the use of BS7913 to safeguard buildings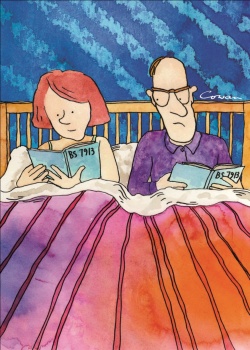 IHBC trustee John Edwards has featured an article in the November issue of the RICS Property Journal where he 'argues that traditional buildings are in need of better treatment and understanding' by the profession.
---
First Green Gas Mill in Britain given consent
A £10 million Green Gas Mill, which produces heating for 4000 houses using green gas from grass, has been granted planning permission by Winchester City Council.
---
Scottish Land Fund leads to community ownership of Eyemouth Listed Building
Eyemouth in the Scottish Borders is the latest community to benefit from funding from the Scottish Land Fund, with an eco-innovation centre being established in the former Town Hall, a 'Category B' Listed Building.
---
Iconic Royal Liver Building for sale
The iconic Grade I (GI) listed Royal Liver Building in Liverpool is to be marketed for sale.
---
Victorian Society lists 2016 Top Ten endangered buildings
The national architectural charity, the Victorian Society (Vic Soc), released its 2016 Top Ten Endangered Buildings list, while Griff Rhys Jones, Victorian Society Vice President, has urged people living near the buildings on the list to 'seize the opportunity' and campaign to save them.
---
The Construction Industry Council launches brand refresh and strapline
The Construction Industry Council (CIC) has launched its brand refresh with a new logo and strapline: BUILT ENVIRONMENT PROFESSIONS TOGETHER
---
Official Farmer Review tells construction industry to modernise
The 'Farmer Review', a report commissioned by the government and carried out by Cast Consultants, has concluded that the construction sector must 'modernise or die', being highly critical in relation to its delivery, innovation, investment and training practices.
---
BBC News features the house that hid a forbidden love
BBC News explores how the structure of a Grade II* listed 1930s home of Gerald Schlesinger and Christopher Tunnard, managed to help keep a secret that would otherwise have criminalised its owners, as its 'LGBTQ' history has now been officially acknowledged in the nations heritage.
---

The IHBC helps UK Civic Trusts to celebrate the 50th anniversary of the introduction of Conservation Areas, with a fund allocation of up to £2500, including a prize of a place at the IHBC's Annual School on offer for the most effective project.