IHBC social networks exceed 14,000
This article originally appeared in the IHBC NewsBlogs
---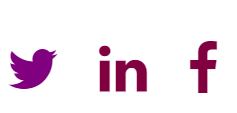 In September 2016, IHBC thanked its active social media volunteers who have helped membership numbers on its core networks to pass 14000 with, as of 22 August, the following membership spread: Linkedin: 5707; Twitter: 6651, and Facebook, with 1723 likes.
IHBC Director Seán O'Reilly said: 'This is a great achievement both for the institute for our many volunteers and members who have helped so much in extending our digital networks'.
'Only 2 years ago numbers stood at less than 8500, so passing 14,000 now confirms both a more substantial recognition of our brand, as well as the wider constituency of interested players relying on our work. Of course such numbers offer a simplistic measure, but they do also correlate to increased success with our business operations, including our very popular Jobs etc service, so these developments are significant to all our members and supporters'.
'It is interesting too that numbers have increased fairly consistently across all the main platforms we use, as we are seeing lots of interests from a wide sector of social media users. This is a good sign of our positive engagement with future generations of conservation practitioners, though that's not to say there isn't lots more work to be done in these areas'.
To join any of the IHBC's free social media platforms simply follow the links from our Home Page at www.ihbc.org.uk
External References
Featured articles and news
IHBC Gus Astley Student Award judge for 2016 is David Trench CBE FCIOB Project Manager and co-founder of Designing Buildings Wiki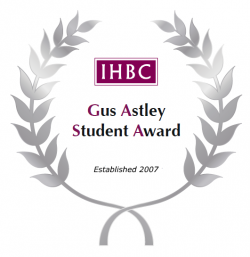 The IHBC is delighted to announce the judge for the 2016 IHBC Gus Astley Student Awards as David Trench CBE FCIOB, one of the UK's leading project managers, who is also a co-founder and chair of Designing Buildings Wiki (DBW), host platform for the IHBC's Conservation Wiki.
---
IHBC congratulates Heritage Trust Network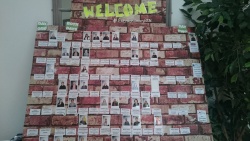 Co-sponsor IHBC has welcomed the first conference of the Heritage Trust Network (HTN), successor to UKAPT, which took place in Birmingham's Custard Factory on 13-14 October, and closed with the new organisation's first AGM.
---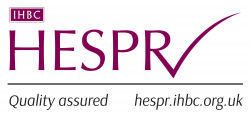 This week the Director's top tender pick from the Bulletin features the Glasgow Building Preservation Trust (GBPT) scheme for the redevelopment of the West Boathouse on Glasgow Green, valued at £250,000.
---
Locals table rival plans for Clerkenwell Royal Mail site
A group of Londoners concerned at plans for almost 700 mostly luxury homes on the Royal Mail's Mount Pleasant sorting office site in Clerkenwell, already granted permission, has requested approval for a rival design intended to provide 40 more affordable homes under a 'community right to build' application.
---
Fire guts 18th century Grade II Cosgrove Hall mansion
A fire has gutted the Grade II-listed, privately-owned mansion Cosgrove Hall, near Milton Keynes in Northamptonshire.
---
British Property Federation survey highlights planning officers concerns
A survey by the British Property Federation (BPF) and GL Hearn has revealed that 65% of planning officers concerned that the system is getting worse, but also highlighted that the Northern Powerhouse decided 22% more major applications per resident than Greater London area.
---
English Heritage launches conservation appeal
English Heritage (EH) has launched a conservation appeal 'Appeal to help support this vital work and safeguard our historic places for future generations'.
---
Derry-Londonderry transport hub solution for at risk building
The Ulster Architectural Heritage Society (UAHS) has announced that a listed building currently at risk, Waterside Station, is to be the centre of a new transport hub in Derry-Londonderry.