Typical tender process for construction projects
This article describes in detail the tender process for a typical commercial construction contract. For a wider description of the range of tender processes that might be adopted on different types of project, see Tender processes.
For more information about different contractual procurement routes, see Procurement route.
[edit]
Introduction
A tender is a submission made by a prospective supplier in response to an invitation to tender (ITT). It makes an offer for the supply of goods or services.
An invitation to tender might be issued for a range of contracts, including; equipment supply, the main construction contract (perhaps including design by the contractor), demolition, enabling works, etc.
An invitation to tender may follow the completion of a pre-qualification questionnaire (PQQ) in response to an advert posted by the client and perhaps a pre-tender interview. The purpose of a pre-qualification questionnaire and pre-tender interview is to enable the client to produce a shortlist of suppliers that are likely to be most appropriate for their particular project who will then be invited to tender. This helps reduce inefficiency and wasted effort in the tender process.
An invitation to tender might include:
Ideally, tender documents should be broken down into a series of packages (even if there will only be one main contract), each with its own design drawings and specifications suitable to be issued by the main contractor to potential sub-contractors. This makes the tender easier to price for the contractor and easier to compare with other tenderers for the client.
It is important when this is done to ensure that the interfaces between packages are properly identified and clearly allocated to one package or another. Having too many packages increases the number of interfaces and also the potential problems. The cost plan (pre-tender estimate) should also be re-assembled package by package to allow easy appraisal of tenders received.
[edit]
Clarification
Mid-tender interviews may be arranged to allow clarification of matters that might otherwise lead to an inaccurate tender being submitted; they can also give the client insights into potential problems or opportunities in the project as it is described by the tender documentation.
Responses to queries raised during the tender process can lead to clarification or amendment of the tender documentation which may also result in an extension of the tender period. It is better to allow sufficient time during the tender process to investigate opportunities and clarify problems, as the resulting tenders will then be better prepared and will be likely to save time and money later.
It is important that any clarification, additional information or changes to the tender documents are circulated to all of the tenderers to ensure a level playing field. However, this should not give away a particular supplier's proposed methodology, commercial proposals or programming advantages, which may have been divulged to the client consultants in interviews. Such information must be treated as confidential.
[edit]
Submission
In response to an invitation to tender, invited tenderers will submit their tender, which will include their price for supplying the goods or services along with proposals for how the client's requirements will be satisfied - if these have been requested.
The precise content of tenders will vary considerably depending on the procurement route, however they might include:
See also: Common mistakes in construction tenders.
Alternative or non-compliant proposals, sometimes referred to as 'variant bids' may be submitted if the tenderer believes that what they are proposing offers better value for money. However, non-compliant proposals should only be submitted if they have been requested and should be accompanied by a compliant proposal.
For more information, see Variant bid.
Qualified tenders are tenders which '...include reservations or statements made to limit liabilities if that tenderer is given the contract' (ref. Civil Engineering Procedure, 7th Edition).
Once the client has identified the preferred tenderer (this may involve further interviews) they may hold a tender settlement meeting to enter into negotiations. This may result in further adjustment of the tender documents and the submission of a revised tender.
See also: Tender negotiation for more information.
Contract engrossment is the process of preparing the final agreed form of contract and its schedules and appendices so that it can be executed.
Contract execution is the process of signing an agreed contract, after which its terms become binding on the parties to the contract.
See also: Contract engrossment
On publicly-funded projects the procurement processes preferred by the Government Construction Strategy are all based on inviting tenders from an integrated supply team (including designers, suppliers and contractors) to design, build and sometimes operate and finance the development. On private finance initiative (PFI) projects, the process of securing offers from integrated supply teams is referred to as 'bidding' rather than 'tendering'.
For more information see:
Private Finanace Initiative
NB: Public projects or publicly-subsidised projects may be subject to OJEU procurement procedures, enacted in the UK by The Public Contracts Regulations. The regulations set out rules requiring that contracts must be advertised in the Official Journal of the EU (OJEU) (The requirements for OJEU Contract Notices can be found at simap). This is of particular importance because the time taken to advertise contracts can be up to 52 days. The regulations also describe allowable procedures for the selection of suppliers.The effect that Brexit may have on this process is as yet uncertain.
Two-stage tendering is used to allow early appointment of a supplier, prior to the completion of all the information required to enable them to offer a fixed price.
In the first stage, a limited appointment is agreed allowing the supplier to begin work and in the second stage a fixed price is negotiated for the contract. It can be used to appoint the main contractor early or more commonly as a mechanism for early appointment of a specialist supplier such as a cladding contractor.
A two-stage tender process may also be adopted on a design and build project where the employer's requirements are not sufficiently well developed for the contractor to be able to calculate a realistic price. In this case, the contractor will tender a fee for designing the building along with a schedule of rates that can be used to establish the construction price for the second stage tender.
See Two-stage tender for more information.
As a construction manager performs a consultancy and management role (unlike a traditional contractor) their appointment may be on similar terms to the consultant team, and collaborative working with the consultant team will be vital to the success of the project.
See also: Construction management.
The agreement between client and management contractor is likely to cover both pre-construction and construction activities, with a notice to proceed between the two, before which works contracts cannot be let. The terms of the appointment must be clear about what is to be provided by the management contractor (such as the provision of site facilities), and whether activities constitute pre-construction or construction services.
See also: Management contract.
[edit]
External references
IHBC NewsBlog
Ireland's Our Rural Future: support for LA purchase of vacant and derelict buildings for community use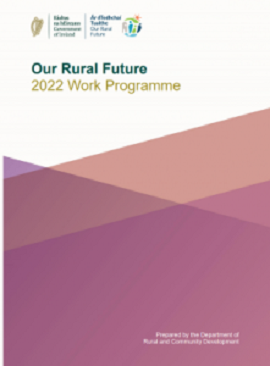 Ireland's Minister for Rural and Community Development, Heather Humphreys, announced a new funding stream to support Local Authorities (LAs) to purchase vacant buildings that could be converted and developed for community use.
---
BBC: Eleven Historic English pubs recognised for their interiors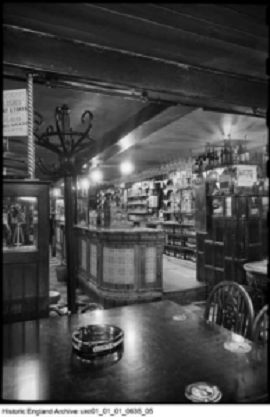 Eleven pubs across England have been recognised for their historic or unusual interiors, as they have been listed, upgraded or relisted.
---
HEF's Heritage Sector Resilience Plan launched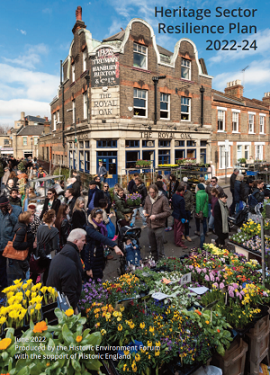 The Heritage Sector Resilience Plan, developed by the Historic Environment Forum (HEF) with the support of Historic England, has been launched.
---
Common Commitment to all Ireland's heritage – North South Agreement on Vernacular Heritage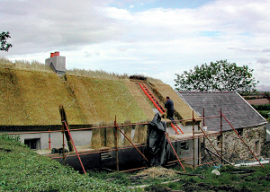 An 'All-Island' commitment to Ireland's vernacular heritage has been established with the signing of the North South Agreement on Vernacular Heritage, supporting traditional buildings etc.
---
Bristol Harbourside landmark Canons House gets GII listing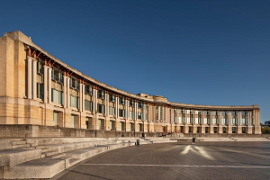 Canons House, a landmark building on Bristol Harbourside, has been awarded Grade II (GII) listed status having been built as a regional headquarters for Lloyds Bank between 1988 and 1991 (Arup)
---
BRE/BEIS project to modernise home energy rating scheme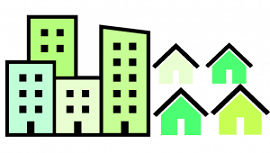 The Building Research Establishment (BRE) has announced a new project with the Department for Business, Energy and Industrial Strategy (BEIS) to improve and modernise the home energy rating scheme used to measure the energy and environmental performance of UK homes.
---
Interdisciplinary IHBC accreditation recognised by CSCS for PQP Cards

Sector lead the Construction Skills Certification Scheme (CSCS) has recognised the IHBC's professional accreditation and support (CPD etc.) in awarding its PQP (Professionally Qualified Person) cards.
---
Unearthing the history of Gloucester's 'the Fleece' Hotel starts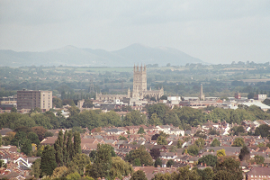 Work to repair a fire-hit medieval hotel in Gloucester is underway as crews have started work to strip back some of the modern trappings and reveal the historic framework.
---
European Heritage Heads Forum statement on Ukraine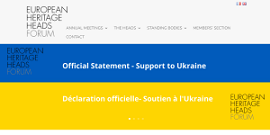 The Secretariat to the European Heritage Heads Forum has has coordinated its declaration of solidarity and support for Ukraine's cultural heritage institutions.
---
Welcome to #IHBC25 – 25 years since we turned professional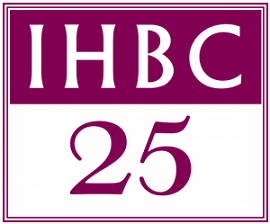 2022 will see the IHBC mark a quarter of a century since our incorporation as a professional body supporting and accrediting built and historic environment conservation specialists. We're kick-starting it by inviting your ideas on how to mark this special year!