England's Post-War Listed Buildings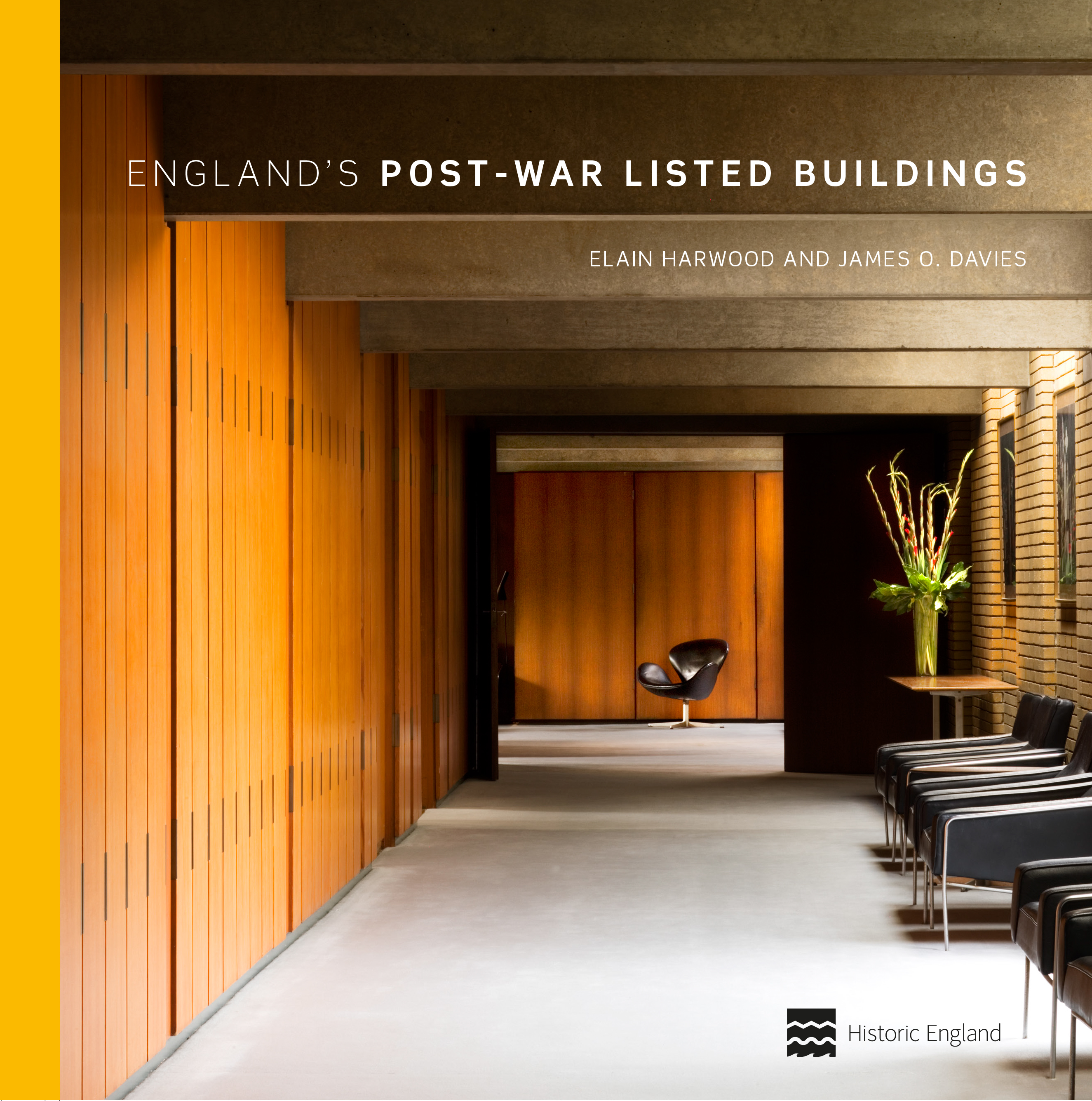 [edit]
'England's Post-War Listed Buildings'
Elain Harwood and James O. Davies
Published by Batsford (2015)
---
With England's more familiar architectural history often finding itself preserved in the amber of 'heritage' status, it comes as some surprise to realise the extraordinary range and calibre of the buildings that have been awarded listed status during the 7 decades since 1945.
'England's Post-War Listed Buildings', commissioned by Historic England (HE), is a veritable breezeblock of a book, comprising some 600-plus pages that serve as easily the most comprehensive guide available to parts of the built environment that don't always receive the public appreciation they deserve.
The number of listed buildings dating from post-1945 amount to a scant 0.01% (the total list in 2014 extended to over 376,000 entries), a fact that lends the book's author, Elain Harwood and photographer James O. Davies something of the attentive curator role.
The buildings range from the familiar and high-profile, such as Trellick Tower, Lloyd's of London and the Crucible Theatre, to the delightfully obscure, such as the lilypad canopies at an Esso filling station in Leicester, and a 'particularly elegant' concrete footbridge in Swanscombe.
The compilation is ordered by region and each building is given a concise descriptive overview together with photographs, which throughout are wonderfully executed, making the book a real joy to flick through, pausing to read further when something in particular catches the eye.
Whilst the brevity of the text may serve to satisfy the lay person rather more than the technically-minded, this is only be a minor drawback, and the book as a whole should inspire more people to seek out and reevaluate the modern architecture of England with renewed appreciation.
---
Designing Buildings Wiki put some questions to one of the book's authors Elain Harwood, whose previous work includes 'Space, Hope, and Brutalism: English Architecture, 1945-75'.
DBW:
When compiling the book did you notice any political influence - overt or discreet - in the decisions for buildings that were given approval for listed status?
EH:
No. There was one oddity – the Pasmore Pavilion was turned down in 1998 by the then minister, Tony Banks, responding to local opposition to the Pavilion. But in 2001 a trust was formed by other local residents to preserve the pavilion, who were successful in restoring it – and then it was listed!
DBW:
What is notable is how the book is full of municipal buildings such as social housing complexes, universities, libraries, and so on, that were very much part of the post-war social democratic building programme. As such they reflect the times and the society in which they were built. If this book were to be updated in, say, 30 or 40 years time, what kind of buildings would you expect to see being listed?
EH:
A lot more High Tech, and some post-modernism – so more offices, and the number of private houses will continue to grow. Indeed HE embarked on a programme of listing offices from the 1970s in 2014-15 – too late for inclusion in the book. I wonder, too, how many of the Millennium Projects may eventually be listed.
DBW:
What do you think about the fact that a lot of these buildings are closed to the public? Should more be done to try and encourage more interaction and engage the level of public enthusiasm that becomes evident at an event such as 'Open House London'?
EH:
Quite a lot of these buildings have been open for Open House and the Heritage Open Days outside London, including flats at Trellick and Balfron towers, and office buildings like New Zealand House – but it depends on owners from year to year. Ventures like this and the National Trust open days at Balfron Tower have done a huge amount to stimulate interest and it would be great to see more of such initiatives.
DBW:
Which one building do you think deserves to be added to the list?
EH:
I don't like to speculate when owners haven't been consulted. But do note that a number of offices have been listed in 2015 and that 41 more post-war sculptures have just been listed, which is really exciting.
DBW:
Which one building do you think doesn't deserve to be on the list and that you'd remove if you could?
EH:
Again, I don't want to get involved in sensitive cases where discussions are underway. I think finding new uses for the churches that have closed will be difficult, and I hope that the listing gives them a second chance.
---
[edit]
Book extracts
Engineering Building, Leicester University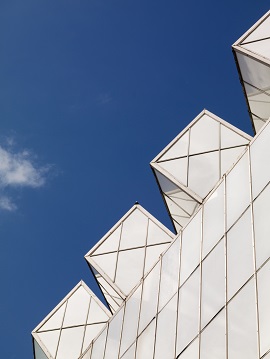 Norfolk Terrace and Suffolk Terrace - 'the Ziggurats'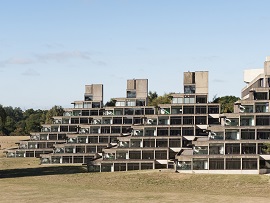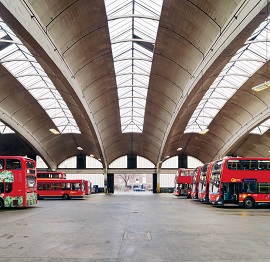 You can buy 'England's Post-War Listed Buildings' here.
[edit]
Find out more
Featured articles and news
IHBC South West Branch Annual conference - Heritage in Law
The branch explores 'Heritage in Law' in its 2017 Conference, supported by Historic England which takes place in Bristol on 9 June with reduced rates for IHBC members.
---
IHBC welcomes Built Environment Forum Scotland success in new National Performance Framework heritage measures
Including the recommendation that 'the current measure of % of A-listed buildings on the Buildings at Risk Register is replaced with % of pre-1919 dwellings classified as having disrepair to critical elements.'
---
IHBC Context online now includes issues 1-20
Originally the 'Newsletter' of the predecessor organisation, the ACO, Context is today the historic environment practitioner's best source for accessible expertise in contemporary conservation.
---
Director's top pick this week features a call from Greenham Parish Council for a Project Manager to lead on the refurbishment of the iconic control tower of the former Greenham Common airfield.
---
Largest Community Right to Build Order in Britain - if successful
The Mount Pleasant Neighbourhood Forum has submitted the Order as the group intends to provide 40 more affordable homes than the Royal Mail scheme that has already been granted permission.
---
Heritage Lottery Fund statement on changes for funding for places of worship
The HLF is changing the way it funds places of worship as From September 2017, the current Grants for Places of Worship programme will close to new applications.
---
Locality launches new Commission on the Future of Localism and Consultation
Locality, the link group for community-led neighbourhood organisations, seeks to uncover what is needed to reinvigorate local democracy and empower communities.
---
Towers that will change the face of Liverpool approved
£250 million scheme to build a three-tower housing complex on the edge of Liverpool's business district has secured approval.