Elements of classical columns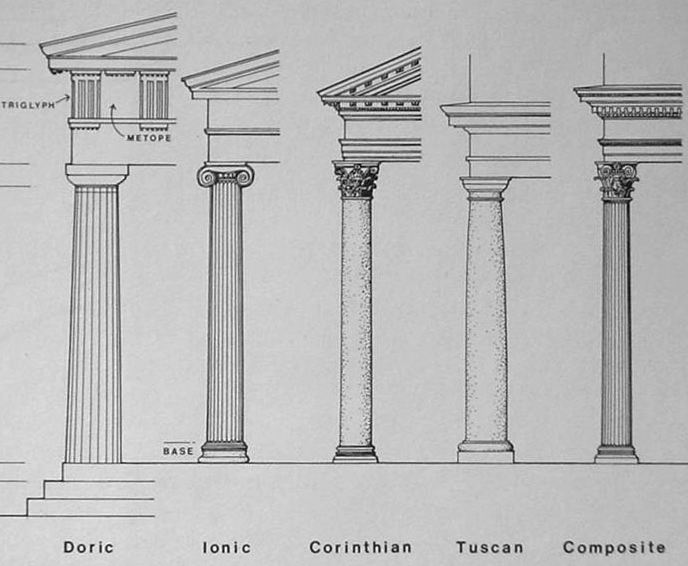 [edit]
Introduction
A column is a structural element that transmits load from above to a supporting structure below. The word 'column' is associated in particular with elements that have a central shaft that is round in section.
Classical columns were generally constructed from stone. There are five basic styles of architecture that determine the form and decoration of classical columns;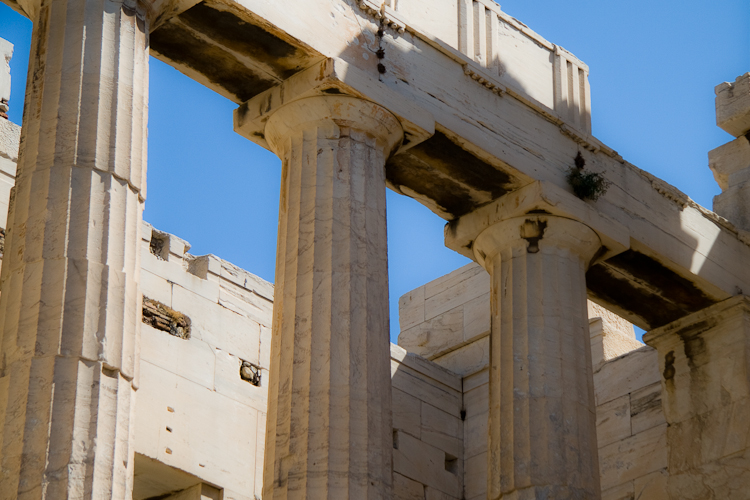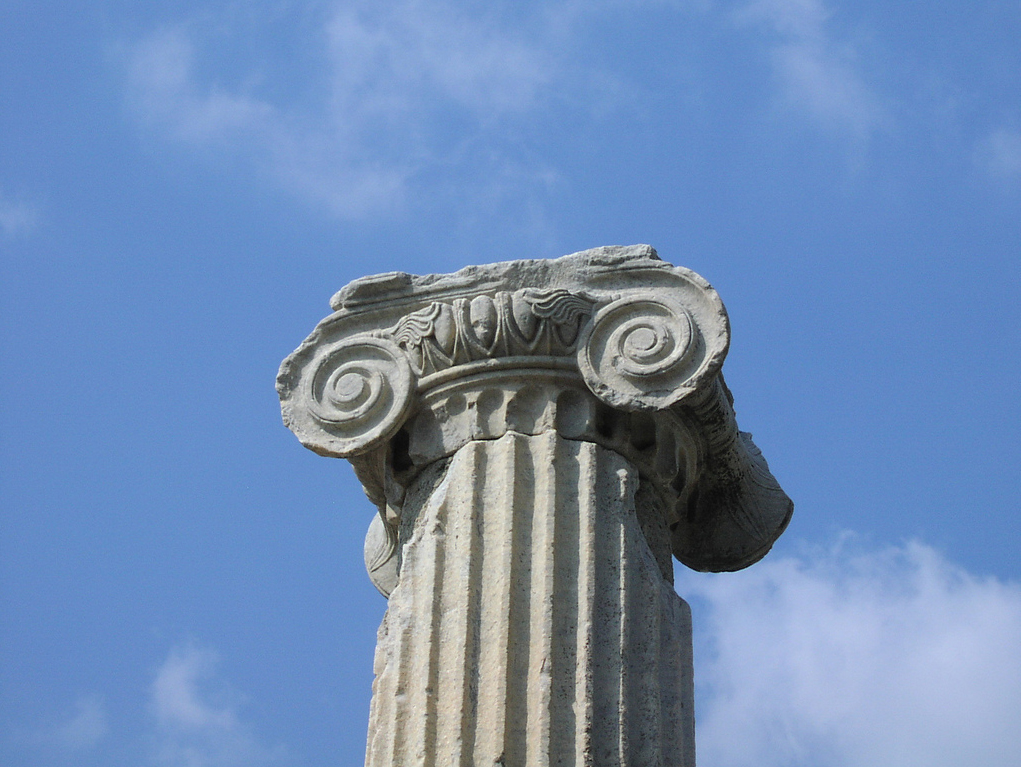 For more information, see Greek Classical orders in architecture.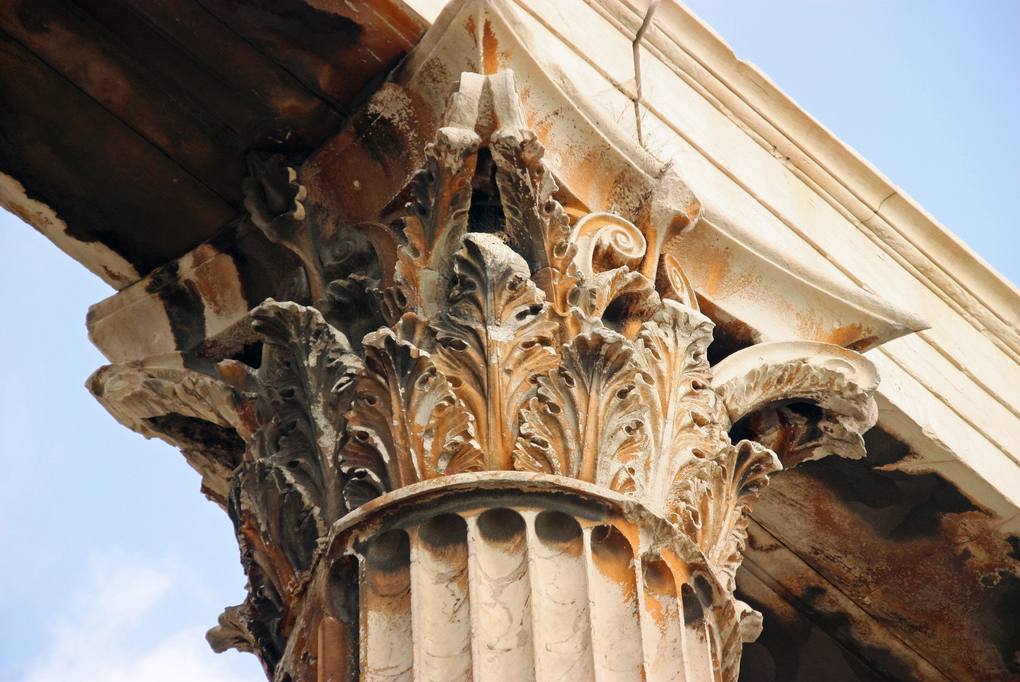 For more information, see Roman Classical orders in architecture.
Traditionally, a column is made up of a base, a shaft and a capital.
The base is the lowest part or division of a column. Egyptian and Greek Doric columns were typically placed directly on the floor without a base. In contrast to this, Ionic columns had an elaborate base made up of groups of mouldings (decorative strips) and fillets (narrow bands with vertical faces).
An attic base for example is made up of:
Columns may sit on a more complex pedestal, usually having a die (a square block between the column and base), a base and cornice. This may sit on a plinth giving a more even distribution of the column weight.
The shaft is the portion of a column between the base and the capital:
The term 'drum' is used to describe the individual circular sections places, one on top of another, to construct the shaft of the column.
The 'entasis' describes the subtle curved profile of classical columns.
The capital comprises the uppermost elements of a column. While capitals differ according to the classical order, they usually include the following elements: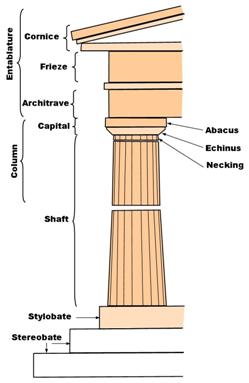 [edit]
External references
IHBC NewsBlog
Ireland's Our Rural Future: support for LA purchase of vacant and derelict buildings for community use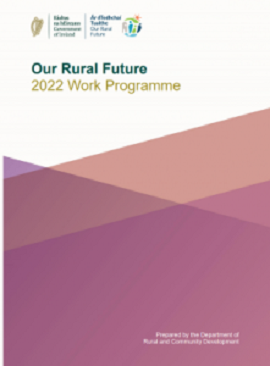 Ireland's Minister for Rural and Community Development, Heather Humphreys, announced a new funding stream to support Local Authorities (LAs) to purchase vacant buildings that could be converted and developed for community use.
---
BBC: Eleven Historic English pubs recognised for their interiors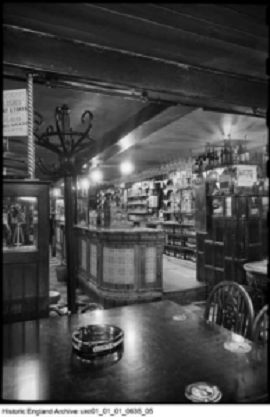 Eleven pubs across England have been recognised for their historic or unusual interiors, as they have been listed, upgraded or relisted.
---
HEF's Heritage Sector Resilience Plan launched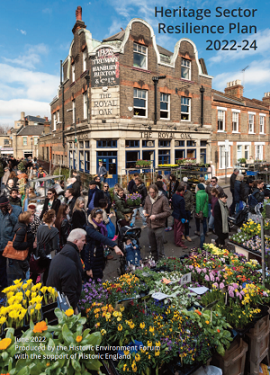 The Heritage Sector Resilience Plan, developed by the Historic Environment Forum (HEF) with the support of Historic England, has been launched.
---
Common Commitment to all Ireland's heritage – North South Agreement on Vernacular Heritage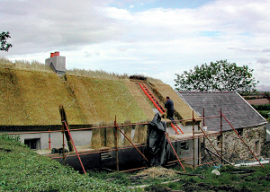 An 'All-Island' commitment to Ireland's vernacular heritage has been established with the signing of the North South Agreement on Vernacular Heritage, supporting traditional buildings etc.
---
Bristol Harbourside landmark Canons House gets GII listing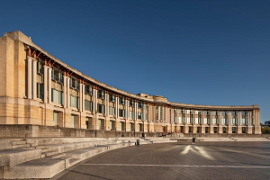 Canons House, a landmark building on Bristol Harbourside, has been awarded Grade II (GII) listed status having been built as a regional headquarters for Lloyds Bank between 1988 and 1991 (Arup)
---
BRE/BEIS project to modernise home energy rating scheme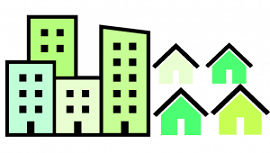 The Building Research Establishment (BRE) has announced a new project with the Department for Business, Energy and Industrial Strategy (BEIS) to improve and modernise the home energy rating scheme used to measure the energy and environmental performance of UK homes.
---
Interdisciplinary IHBC accreditation recognised by CSCS for PQP Cards

Sector lead the Construction Skills Certification Scheme (CSCS) has recognised the IHBC's professional accreditation and support (CPD etc.) in awarding its PQP (Professionally Qualified Person) cards.
---
Unearthing the history of Gloucester's 'the Fleece' Hotel starts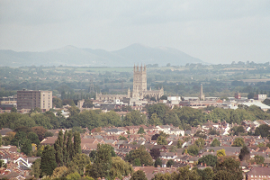 Work to repair a fire-hit medieval hotel in Gloucester is underway as crews have started work to strip back some of the modern trappings and reveal the historic framework.
---
European Heritage Heads Forum statement on Ukraine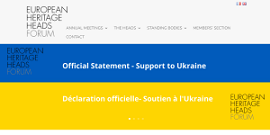 The Secretariat to the European Heritage Heads Forum has has coordinated its declaration of solidarity and support for Ukraine's cultural heritage institutions.
---
Welcome to #IHBC25 – 25 years since we turned professional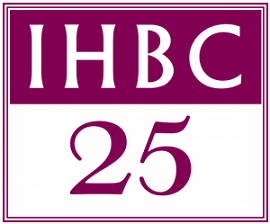 2022 will see the IHBC mark a quarter of a century since our incorporation as a professional body supporting and accrediting built and historic environment conservation specialists. We're kick-starting it by inviting your ideas on how to mark this special year!