Conserving Manchester's Albert Square and Memorial
Manchester's Our Town Hall project, due to be completed in 2024, will see the conserved Albert Memorial as the focal point of one of Europe's finest civic spaces.
Albert Square sits at the heart of Manchester. Its eastern boundary forms the Grade I listed Town Hall and it is the major component of the wider conservation area. All Mancunians know the square, and many people outside the city will be familiar with it as focal point for events, Christmas markets and celebrations. As a natural gathering point for the people of Manchester it has recently been used to both celebrate sporting and Olympic success and to share collective grief after the Manchester arena bombing.
The square was laid out in the 1860s. Prior to this the area was a combination of a town yard and periphery buildings, its urban context characterised by a dense townscape of housing, industrial works and derelict land. It was agreed that substantial civic improvement was required and, following the death of Prince Albert in 1861, it was decided to erect a memorial to commemorate him, leading to the city council authorising the creation of Albert Square in 1863.
On 28 January 1867 the Albert Memorial was unveiled. Designed by the local architect Thomas Worthington, it takes the form of a large gothic canopy over a raised statue of Prince Albert. It was the first major Albert Memorial to be built, its design published in The Builder in September 1862, over a year before GG Scott's more elaborate design for Kensington. Although this was not acknowledged by Scott, Worthington's design may have influenced the Kensington memorial. As today, the memorial was the centrepiece of Albert Square. The commemorative character of Albert Square developed with later statues including Bishop Fraser, John Bright, Oliver Heywood and William Gladstone. The Jubilee Fountain was introduced in 1897. These commemorative structures are all Grade II listed.
Although widely admired when built, it was not long before the future of the memorial was brought into question. After the first world war a cenotaph was proposed to replace the Albert Memorial. This did not happen but it represented a shift in appreciation of the monument and a disdain for Victorian architecture in the early 20th century. The memorial suffered several decades of neglect until a number of its pinnacles and sculptures were taken down on health and safety grounds in 1950. Although listed Grade II in 1963, opinion was still polarised, with one councillor describing it as 'a very expensive pigeon loft which ought to be demolished forthwith'. When urgent repairs were undertaken another councillor suggested 'a stick of dynamite as more appropriate'. By 1971 the council voted 71–31 in favour of demolition. However, largely through the efforts of the Victorian Society and its Save Albert campaign, the building was upgraded from Grade II to Grade I, and ultimately restored in 1978. Although much of the 1978 conservation work is questionable by modern standards, the actions of the conservation lobby saved the memorial.
When constructed, the memorial had decorative metalwork railings, designed by Thomas Worthington and produced by Skidmore's Art Manufacturers Company of Coventry. During both world wars the railings remained and were not removed as was common as part of the war effort. Documentary evidence shows that the railings remained until at least 1946. They have since been removed, although when and why is not known. The original drawings have been found in the Manchester Metropolitan University archive, illustrating the openwork quatrefoils within vertical panels, a decorative frieze, and top rail with cresting and finials. The documentary evidence provided a sound basis for restoration: the railings will be reinstated as part of the repair and conservation package to conserve the monument, along with improvements to lighting and repairs to masonry.
In 1986 a major scheme for Albert Square pushed vehicular routes to the extremities of the square and replaced the paving, creating the arrangement seen today. The removal of traffic from the front of the town hall meant that the square ceased to be a traffic island and a large area was opened for pedestrian use. This scheme represented a positive step in enhancing the historic characteristics of the space associated with free movement and visual openness. While the 1980s scheme represented a considerable improvement, it did not entirely address the issue of intrusive traffic, which continues to create uncharacteristic barriers in this civic space. Piecemeal changes, including areas of tarmacadam patching and other clutter, also detract from the square's heritage.
The design approach to Albert Square has been defined by thorough investigation of the space and through numerous stakeholder engagements, consultation events and workshops. This collaborative approach has identified a series of challenges and assessed how they might inform positive design concepts that define the character of the space. These are primarily security and counter terrorism; highways and road geometry; the events strategy; heritage and the setting of the town hall and surrounding buildings; the approach to historic monuments; and the approach to existing mature trees.
As these issues are so interdependent, a holistic approach has been taken to ensure there is coherence between the different strategies. The approach to managing traffic has been somewhat dovetailed with the need to provide adequate hostile vehicle mitigation measures to make the space safe. This is underpinned by an ambition to create an inspiring space that is defined by its building edges and not by the highway that currently dominates it. This led to the decision to close several of the roads running around the perimeter of the square that currently hinder access and views across the space.
The proposed removal of vehicle routes will represent a major positive impact, as will addressing the patchwork public realm, replacing considerable areas of tarmacadam with a new scheme to reinforce the historic sett-and-sandstone flag character of the square. The historically characteristic sandstone perimeter routes will be reinstated, albeit on an enlarged size to accommodate the requirement for generous pedestrian circulation. Areas of the public realm that are of historic or appropriate materials, such as the Yorkstone paving, are being conserved as existing, with some select areas being lifted and relaid in situ. The proposed movement of elements of visual clutter such as furnishings and security features to the outer boundary of the square helps to recreate the historically characteristic openness of views. This is to some degree balanced against more harmful interventions, such as the increased level of planting to the Princess Street boundary and relatively minor instances of new features such as security bollards and bike racks, offering wider public benefits of ecology and security.
The works to Albert Square will create a single-surface public space that is more usable and able to accommodate multiple functions. It will ensure that pedestrian flows are maintained throughout the year, and during all but the largest of events. Links to Brazennose Street and Lincoln Square will be improved, with redesigned levels and improved gradients creating a more accessible space for all users, while promoting the square as a destination for pedestrians and cyclists.
---
This article originally appeared in Context 168, published by the Institute of Historic Building Conservation (IHBC) in June 2021. It was written by Mark Clifford, a senior heritage consultant at Purcell working on the Our Town Hall project.
--Institute of Historic Building Conservation
IHBC NewsBlog
Ireland's Our Rural Future: support for LA purchase of vacant and derelict buildings for community use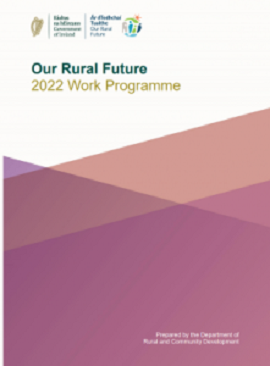 Ireland's Minister for Rural and Community Development, Heather Humphreys, announced a new funding stream to support Local Authorities (LAs) to purchase vacant buildings that could be converted and developed for community use.
---
BBC: Eleven Historic English pubs recognised for their interiors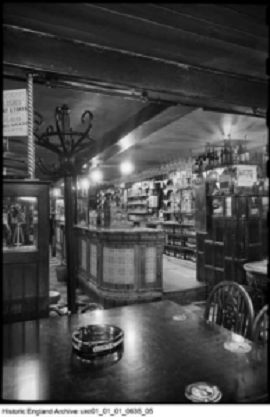 Eleven pubs across England have been recognised for their historic or unusual interiors, as they have been listed, upgraded or relisted.
---
HEF's Heritage Sector Resilience Plan launched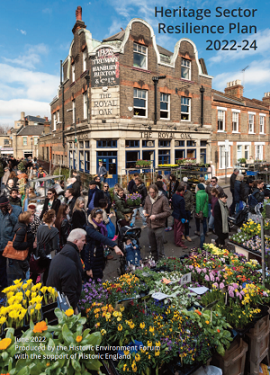 The Heritage Sector Resilience Plan, developed by the Historic Environment Forum (HEF) with the support of Historic England, has been launched.
---
Common Commitment to all Ireland's heritage – North South Agreement on Vernacular Heritage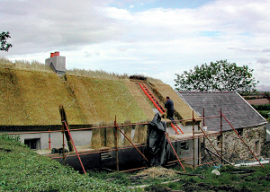 An 'All-Island' commitment to Ireland's vernacular heritage has been established with the signing of the North South Agreement on Vernacular Heritage, supporting traditional buildings etc.
---
Bristol Harbourside landmark Canons House gets GII listing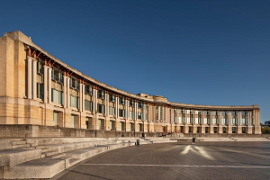 Canons House, a landmark building on Bristol Harbourside, has been awarded Grade II (GII) listed status having been built as a regional headquarters for Lloyds Bank between 1988 and 1991 (Arup)
---
BRE/BEIS project to modernise home energy rating scheme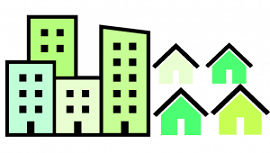 The Building Research Establishment (BRE) has announced a new project with the Department for Business, Energy and Industrial Strategy (BEIS) to improve and modernise the home energy rating scheme used to measure the energy and environmental performance of UK homes.
---
Interdisciplinary IHBC accreditation recognised by CSCS for PQP Cards

Sector lead the Construction Skills Certification Scheme (CSCS) has recognised the IHBC's professional accreditation and support (CPD etc.) in awarding its PQP (Professionally Qualified Person) cards.
---
Unearthing the history of Gloucester's 'the Fleece' Hotel starts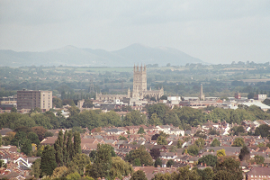 Work to repair a fire-hit medieval hotel in Gloucester is underway as crews have started work to strip back some of the modern trappings and reveal the historic framework.
---
European Heritage Heads Forum statement on Ukraine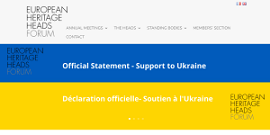 The Secretariat to the European Heritage Heads Forum has has coordinated its declaration of solidarity and support for Ukraine's cultural heritage institutions.
---
Welcome to #IHBC25 – 25 years since we turned professional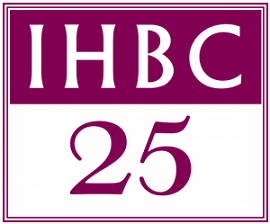 2022 will see the IHBC mark a quarter of a century since our incorporation as a professional body supporting and accrediting built and historic environment conservation specialists. We're kick-starting it by inviting your ideas on how to mark this special year!