£1 for a Victorian Power Station in Kirkcaldy
In August 2016, it was reported that a building at risk in Kirkcaldy was being advertised for sale at £1, provided that the purchaser had a track record of appropriate developments.
The Buildings at Risk Register for Scotland wrote:
Victoria Road Power Station, a classically detailed former electricity generating station constructed with stone from Grange Quarry in nearby Burntisland, is now being marketed for sale through agents Graham & Sibbald (16 Wemyssfield, Kirkcaldy 01592 266211) as a development opportunity.
Offers are invited at a nominal price of £1 but interested parties must prove they can undertake and complete a scheme of development that is acceptable to Historic Environment Scotland and Fife Council. Interested parties will be required to demonstrate they have a successful track record of developing site which encompass Listed buildings and that the necessary funds are in place. Further information on the requirements of the sale, and contact details for interested parties, is available on the marketing particulars.
[edit]
External references
Featured articles and news
IHBC asks you to contribute to the debate on gentrification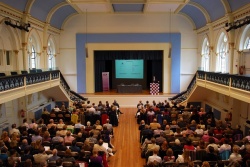 The Guardian reports on the dangers of gentrification - join the debate at IHBC NewsBlogs
---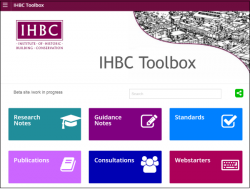 Our Toolbox offers easy access to the essential tools in conservation practice including links to Standards, 22 Practice notes, Consultations and much more.
---
Churchill Barriers to be listed

Second World War structures at Scapa Flow have been recognised as being of national importance by Historic Environment Scotland (HES).
---
Historic brick reservoir image wins award
The image of a covered reservoir in London's Finsbury Park has won the best architecture photograph of the year at the Arcaid Images Architectural Photography Awards 2016.
---
Westminster City Council gains approval for Special Policy Areas
The London Council's plans are given the go-ahead to management development in five unique specialist clusters.
---
Property Flood Resilience Action Plan out
An independent report has been issued relating to flood protection, aiming to help with flood resilience.