Ziggurat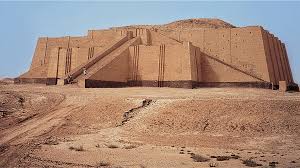 A ziggurat is a massive pyramid-like structure that was commonly found in ancient Mesopotamia and western Iran. They had the form of terraced steps of successively receding storeys or levels, usually ranging from two to seven high. They were constructed from mud-bricks with a square or rectangular base and sloping walls.
The ancient Sumerians, Babylonians, Elamites, Assyrians, and others built ziggurats for religious purposes, and often included the ziggurat as part of a larger temple complex of other buildings. The oldest known ziggurat is the Sialk ziggurat in Kashan, Iran, which dates back to the early-3rd millennium BCE.
The earliest ziggurats were built as oval, rectangular or square platforms, with stacked squares of diminishing size, and a flat top. What distinguished them from a step pyramid was that stairs would allow people to climb from level to level.
The core of the ziggurat would be made up of sun-baked bricks, while the exterior would have been faced with fired bricks. These were often glazed in different colours according to what is believed to have been astrological significance, and were sometimes engraved with the names of kings.
Herodotus wrote that at the top of each ziggurat was a shrine which could have been where rituals were carried out. Although, on a practical level, the height of the ziggurat would allow the priests to escape floodwaters that regularly inundated the lowlands.
One of the best-preserved ziggurats is Chogha Zanbil in western Iran. Other notable examples include:
Great Ziggurat of Ur, Iraq.
Ziggurat of Aqar Quf, near Baghdad, Iraq.
Sailk, near Kashan, Iran.
Etemenanki, Babylon (now destroyed).
In post-modern architecture, ziggurats have influenced buildings such as the SIS Building in London, and Norfolk and Suffolk Terrace at the University of East Anglia.
[edit]
Find out more
Norfolk Terrace and Suffolk Terrace - 'the Ziggurats'.
IHBC NewsBlog
IHBC 2019 Annual School welcomes keynote speaker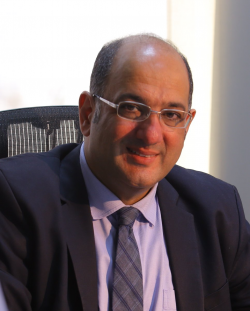 The IHBC has welcomed Zaki Aslan as the keynote Day School speaker at its 2019 Annual School in Nottingham on 4-6 July 2019.
---
Free IHBC CPD and entry at London LPOC Property Show for members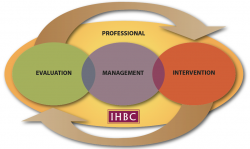 IHBC continues its CPD partnering with the Listed Property Owners Club into 2019 with free places and CPD for members and an IHBC stand on 9-10 February in the Olympia.
---
See the latest review of skills needs featured on IHBC Jobs etc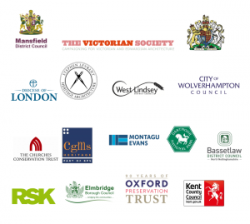 To help profile career opportunities across the conservation and heritage sectors, the IHBC now offers regular reviews of opportunities featured in our 'Jobs etc.' service.
---
IHBC HESPR top pick from £54K+ costed work this week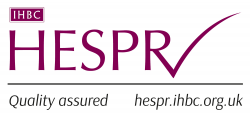 Deadline Extension as SDNPA seeks architect for conversion of a historic farmstead 11/01, value £55-60k.
---
Cadw to launch new website in 2019 – have your say on the content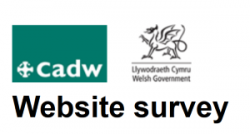 Cadw will be delivering a brand new website in 2019 and wants to provide a valuable information and services informed by a survey.
---
Ombudsman warns councils not to dump the rule book under pressure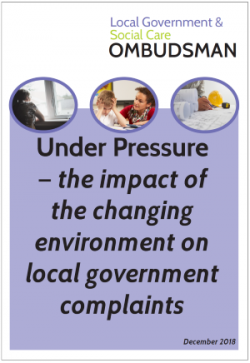 A new report, 'Under Pressure', warns councils not to let budget squeezes and disruption caused by change programmes land them in trouble with the Ombudsman's office.
---
Association for Project Safety calls for IHBC members input to CDM survey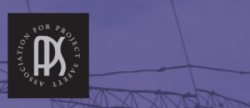 With the Annual School on 'Heritage, Risk and Resilience', Barri Millar of the APS has particularly asked IHBC members to contribute to a survey on CDM Regulations.
---
Grenfell Tower - ongoing reviews and updates of Building Regulations and Standards
MCHLG's updates include, 'Environmental monitoring following the Grenfell Tower fire'- air quality reports for the survivors and residents of the area surrounding Grenfell Tower.