Woodworm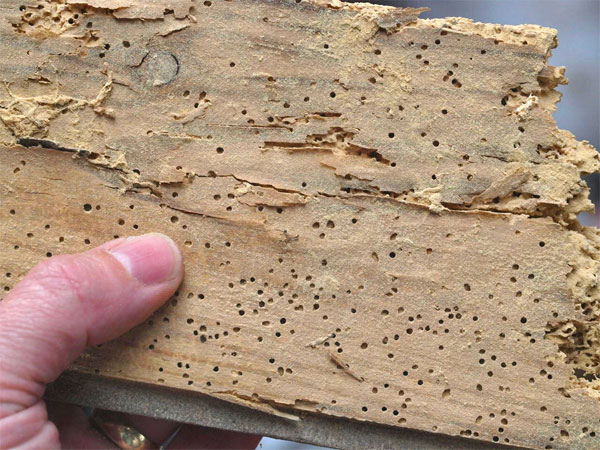 Woodworm infestation of untreated timber is a relatively common problem. The House Longhorn beetle was a particular problem in the UK prior to the introduction of pretreated timber in the 1960s.
The House Longhorn beetle measures up to 25 mm long when mature, and can lay up to 200 eggs on the rough surface of untreated timber. After 2-3 weeks, the larvae emerge and bore into the timber. They can be detected by the powdery deposits known as 'frass' left on the surface and the bore holes of around 3 mm diameter. They are attreacted to damp areas and timber with a high moisture content.
Other woodborer insects include:
Furniture beetle: These are 6-8 mm long and lay 20-50 eggs on soft or hardwoods.
Lyctus powder post beetle: These are 10-15 mm long and lap 70-200 eggs on the sapwood of new hardwood.
Death Watch beetle: Around 7 mm long and lay 40-80 eggs on hardwood. Are a particular problem on oak timbers found in old churches and similar buildings.
Timber can be treated:by:
A water-based boron treatment which can be sprayed or brushed on, or injected as a gel or paste.
Ultraviolet insect killers.
Fumigation or fogging.
Replacing affected wood.
Monitoring and improving conditions to prevent re-infestation.
A specialist survey may be necessary to determine the most appropriate form of treatment.
For more information, see also: Timber preservation and Woodworm and spiders.
Featured articles and news
IHBC welcomes final data sets for Heritage Counts 2016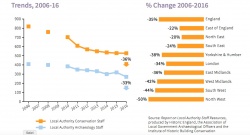 Historic England has released a new suite of heritage indicators in the final part of its Heritage Counts programme focusing on heritage branding of places.
---
IHBC consultation response on Managing Heritage Assets – A Guide for Local Government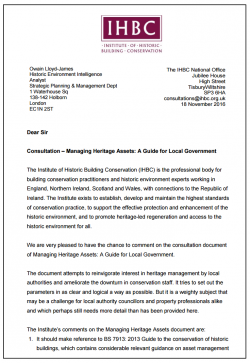 Historic England consulted on this document with a selected group of stakeholders, including the IHBC, whose findings included that the document should refer to BS 7913: 2013 and better reflect the English Heritage advice on Disposal of Heritage Assets.
---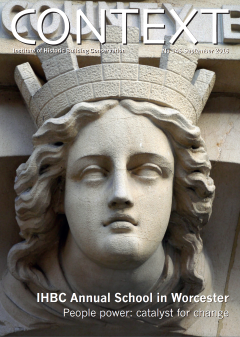 Wimpole Gothic Tower- how to conserve a structure designed as a ruin, says Karen Teideman-Barrett in her recent article in IHBC's Context No 146.
---
IHBC Jobs etc releases sector employment data

The service that helps careers, employers and heritage posts £6million in collective salaries to date this year with 69% recommending IHBC membership.
---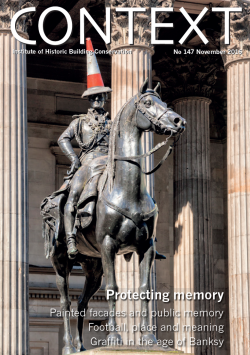 The latest edition is themed on protecting memory and managing change – looking at the practices, processes and laws that ensure the historic environment can be preserved.
---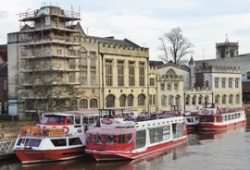 Historic England is offering charged-for services giving owners more opportunities to pursue listing certainty and pre-application planning conversations, says Emily Gee.
---
Building retrofit is only part of a low carbon solution
The Energy Technologies Institute (ETI) says improving thermal efficiency is important, but not as much as decarbonising the supply of energy to buildings.
---
Repair costs may close 70 of British stately homes
The Telegraph reports that up to 70 stately homes could be closed to the public in the next five years due to escalating repair costs the Historic Houses Association (HHA) says.