Updating Listed Buildings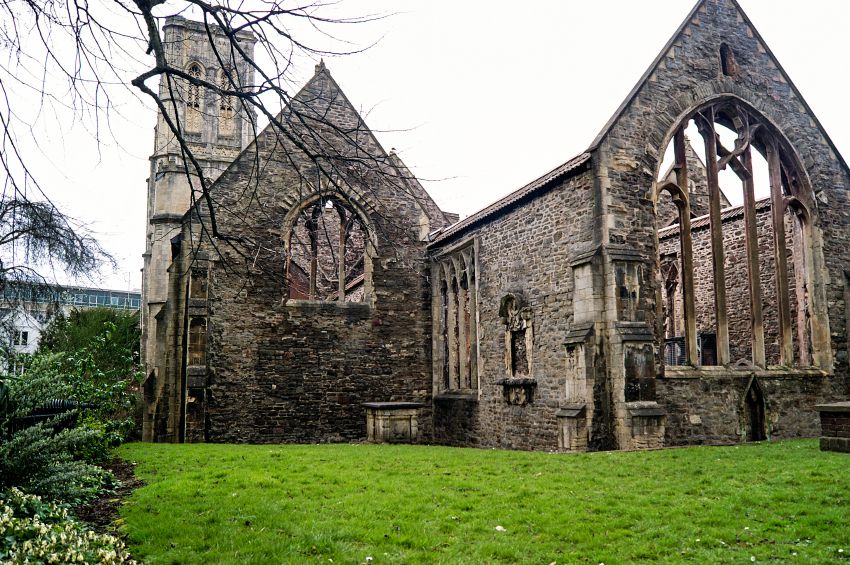 Introduction
The UK is home to many listed buildings. These are buildings that are on the Statutory List of Buildings of Special Architectural or Historic Interest. Being placed on the list grants particular rights and protections. For example, the building may not be demolished or altered without first gaining permission from the local planning authority.
History of the list
The list as it exists today was created in 1882, but was only commonly used after the Second World War due to the devastation caused by bombing, leading to the loss of many historically and culturally significant buildings. Some of the first buildings placed on the list were given protection from demolition in the event that they suffered from bomb damage.
There have been a number of resurveys in order to readdress any buildings that may not have been included on the list previously.
List grading
There are currently three grades for listed buildings:
Grade I buildings are of exceptional interest. Grade I buildings account for just 2.5% of the current list.
Grade II* buildings are particularly important and make up 5.5% of the current list.
Grade II – are of special interest and account for 92% of listed buildings in the UK.
Owners of listed buildings are required to maintain them, and can face criminal proceedings if they allow them to fall into disrepair. However, this often means that alterations are essential, something that may require special permission from the local planning authority, in particular where an alteration is considered to affect the special character of the building.
Carrying out unauthorised work to a listed building is a criminal offence and can lead to a forced reversal of the work. This means that it is absolutely essential to obtain planning permission.
It is essential that some listed buildings are updated in order to keep up with current legislation. One example of such alterations is that of Durham Cathedral which is a Grade I listed building. The Cathedral underwent work to install a lift in order to allow access for those with mobility issues. This lift was required to conform with the design of the building in order to avoid detracting from the historic beauty of the building. The project resulted in a glass lift being installed in the Cathedral so as to allow for the architecture to remain the prominent feature of the building.
Find Out More
Related articles on Designing Buildings Wiki
External References
--Nathan Massey 15:31, 28 Nov 2016 (BST)
IHBC NewsBlog
IHBC's 2019 Nottingham Annual School a Great Success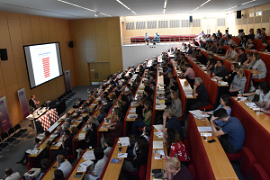 One of the IHBC's most populous Schools, the 2019 Nottingham School will be remembered for its combination authoritative speakers, urban experiences and accessible learning, including the IHBC's Spotlights.
---
England's new High Streets Task Force will help revitalise high streets and town centres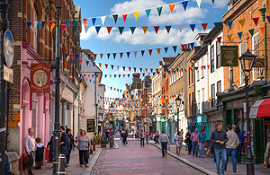 A new High Streets Task Force, to support local leaders as they revitalise England's high streets and town centres, has been launched.
---
UK petition to Zero-rate VAT on deep retrofit/eco-refurbishment building works now open

A UK parliamentary petition to Zero-rate VAT on deep retrofit/eco-refurbishment building works on all homes, has been launched, with a deadline of 8 January 2020.
---
IHBC's new Guidance Notes launched at Nottingham's 2019 School Spotlights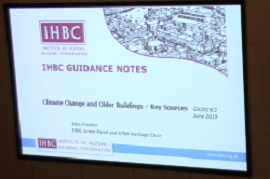 The IHBC has launched two new Guidance Notes, on Retrofitting of Traditional Buildings and Climate Change and Older Buildings – Key Sources.
---
NLA awards 2019 include Pitzhanger Manor and Gallery for Conservation & Retrofit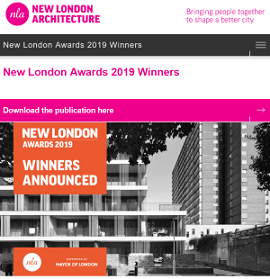 The Conservation & Retrofit award of the New London Awards (NLA) 2019 has been won by Pitzhanger Manor and Gallery, W5, by Jestico + Whiles and Julian Harrap Architects.
---
AHF £15M fund – 'Transforming Places Through Heritage'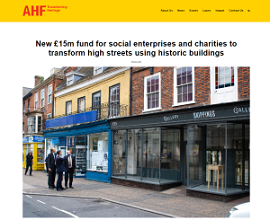 The Architectural Heritage Fund (AHF) has announced the opening of the 'Transforming Places Through Heritage' fund, focussed on reinvigorating England's high streets.
---
How wartime photographers dodged Nazi bombing to record historic buildings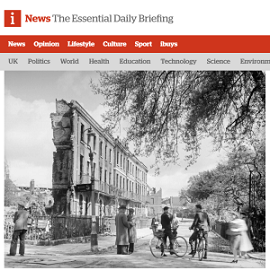 A race against devastation - a new exhibition chronicles the wartime work of the National Buildings Record – set up to capture a disappearing landscape.
---
---
---