Updating Listed Buildings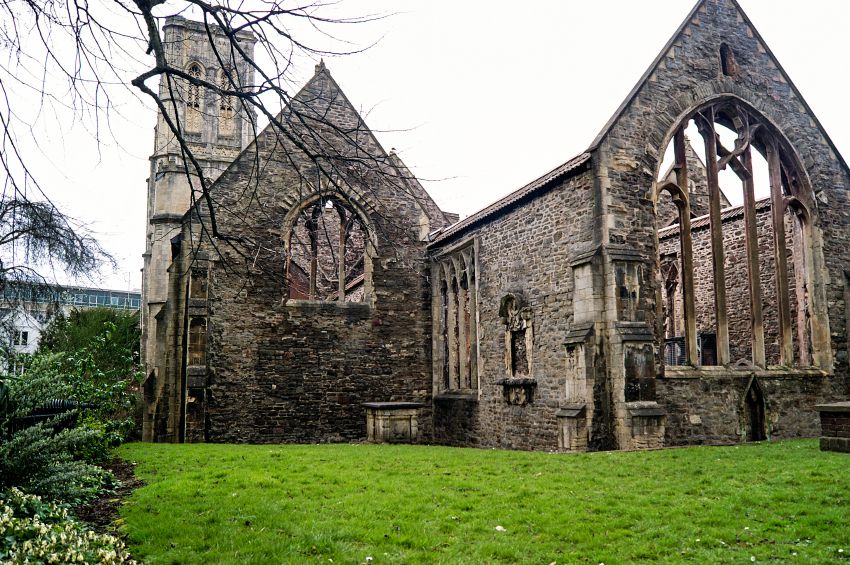 Introduction
The UK is home to many listed buildings. These are buildings that are on the Statutory List of Buildings of Special Architectural or Historic Interest. Being placed on the list grants particular rights and protections. For example, the building may not be demolished or altered without first gaining permission from the local planning authority.
The list as it exists today was created in 1882, but was only commonly used after the Second World War due to the devastation caused by bombing, leading to the loss of many historically and culturally significant buildings. Some of the first buildings placed on the list were given protection from demolition in the event that they suffered from bomb damage.
There have been a number of resurveys in order to readdress any buildings that may not have been included on the list previously.
List grading
There are currently three grades for listed buildings:
Grade I buildings are of exceptional interest. Grade I buildings account for just 2.5% of the current list.
Grade II* buildings are particularly important and make up 5.5% of the current list.
Grade II – are of special interest and account for 92% of listed buildings in the UK.
Owners of listed buildings are required to maintain them, and can face criminal proceedings if they allow them to fall into disrepair. However, this often means that alterations are essential, something that may require special permission from the local planning authority, in particular where an alteration is considered to affect the special character of the building.
Carrying out unauthorised work to a listed building is a criminal offence and can lead to a forced reversal of the work. This means that it is absolutely essential to obtain planning permission.
It is essential that some listed buildings are updated in order to keep up with current legislation. One example of such alterations is that of Durham Cathedral which is a Grade I listed building. The Cathedral underwent work to install a lift in order to allow access for those with mobility issues. This lift was required to conform with the design of the building in order to avoid detracting from the historic beauty of the building. The project resulted in a glass lift being installed in the Cathedral so as to allow for the architecture to remain the prominent feature of the building.
Related articles on Designing Buildings Wiki
External References
--Nathan Massey 15:31, 28 Nov 2016 (BST)
IHBC NewsBlog
Alnwick Civic Society thanks IHBC and Civic Voice etc
Alnwick Civic Society has secured £6,600 for a special publishing project on local 'Heritage Heroes', thanks to seed-funding from the IHBC and Civic Voice.
---
New DBW post on understanding dampness from IHBC Context
The article from IHBC's 'Green Retrofit' Context by John Edwards and Peter Ward, is now DBW through the IHBC's Conservation Wiki resource.
---
Five towns and cities shortlisted for UK City of Culture 2021
Coventry, Paisley, Stoke-on-Trent, Sunderland and Swansea have been shortlisted to host UK City of Culture 2021.
---
Jodrell Bank's Mark II telescope gets Grade I listed status
Jodrell Bank's second largest radio telescope has been given Grade I listed status for its pioneering role in radio astronomy.
---
New Generation Thinkers scheme 2018 from the Arts and Humanities Research Council
The pioneering scheme aims to develop a new generation of academics to bring the best university research and scholarly ideas to a broad audience.
---
National Churches Trust - five point plan to secure the future of UK church buildings
Prioritise maintenance, create community centres, add to the visitor and tourist map,

create a one-stop shop for churche funding and open church buildings every day.

---
IHBC Belfast 2018 preamble: Titanic Quarter project gets £29m
The co-owner of the project has injected another £29m into the business, ensuring that there will be even more to consider at the IHBC 2018 School in Belfast in June.
---
Halifax Piece Hall opens after £19m regeneration
The UK's only surviving 18th Century cloth trading hall has re-opened after a £19m restoration.
---
Historic Environment Scotland Blog - work to unroofed nave at Dunkeld Cathedral
The stone of the nave is vulnerable to changing climate but specialist conservation teams are working to protect it – from 1920 into Scotland's Year of History, Heritage and Archaeology.