Trompe l'oeil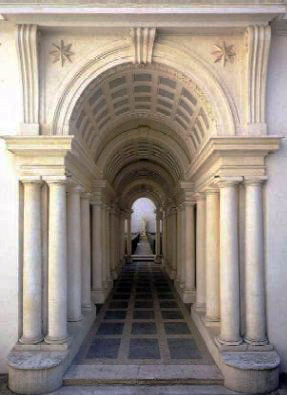 Trompe l'oeil is the term used for a technique that creates the illusion of reality. It is French for 'fool the eye' or 'deceive the eye'. It has long been used by artists for paintings and murals, but can also be found in architecture where walls, ceilings, domes and other surfaces are painted with designs that 'trick' the observer into seeing other features such as windows, columns, stonework, ornaments and so on.
The first instance of trompe l'oeil perspective techniques being used in architecture can be found in the medieval period, but it became increasingly common during the Renaissance. Artists were often employed to paint the inside of churches, to give walls the appearance of decorative features, columns, windows, views and so on. Perhaps the most famous example of the technique is Michelangelo's frescoes on the ceiling of the Sistine Chapel in the Vatican.
The technique is also found in the design of stage sets where forced perspective can be used to give the impression that the stage is deeper than it is.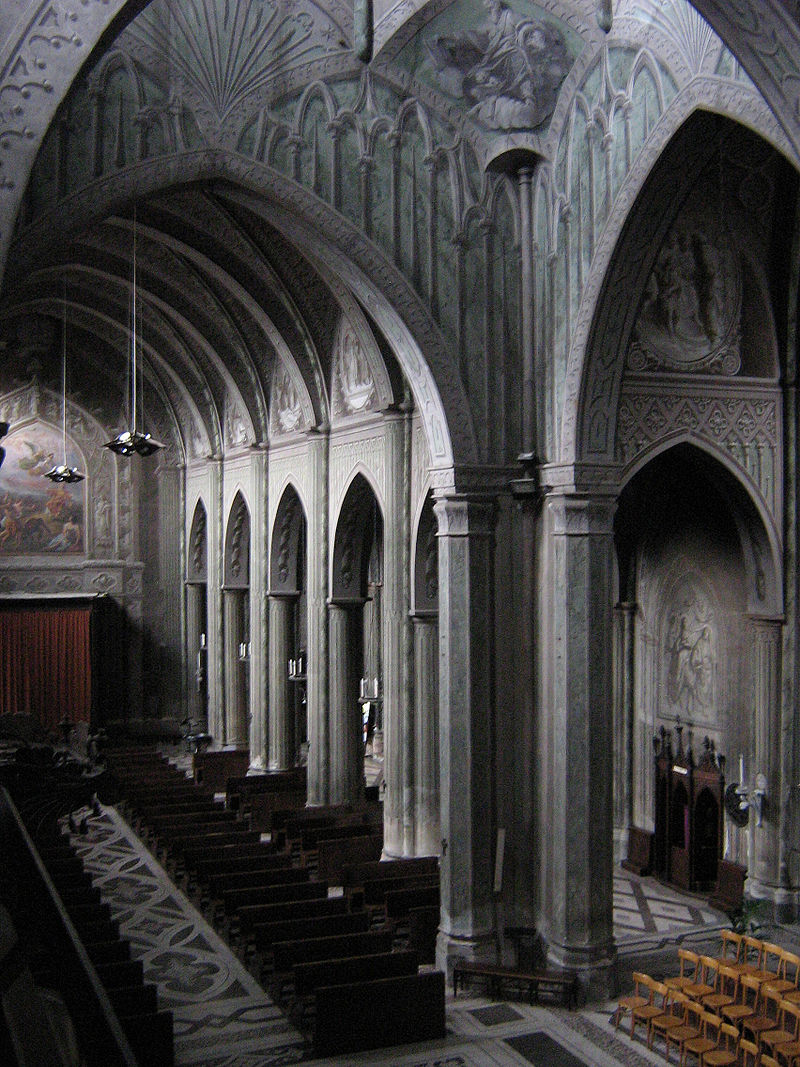 Featured articles and news
IHBC Gus Astley Student Award 2017 now open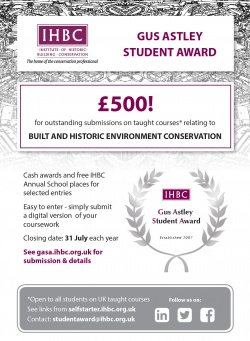 Send in your coursework on a taught course by 31 July for a chance to win a prize and attend the IHBC's Annual School in Belfast in June 2018.
---
Can Wellington (NZ) save its heritage buildings before it's too late?

---
Local military heritage at risk
The Daily Telegraph reports that many small regimental museums are to lose Ministry of Defence (MoD) funding by the end of next decade.
---
Heritage Open Days festival 2016 attended by millions
The Heritage Open Days (HODs) 2016 Impact Report shows an estimated 3 million visitors attending 5293 events with £10m for local economies.
---
International News - Cultural Protection Fund projects announced
The British Council has announced the initial projects to be supported by the Cultural Protection Fund, which will protect heritage overseas.