Traditional Homes of the South Downs National Park: an introduction
Traditional Homes of the South Downs National Park: an introduction, Annabelle Hughes, Sussex Archaeological Society, Lewes, 2017, 86 pages, 68 colour illustrations, 7 black & white illustrations.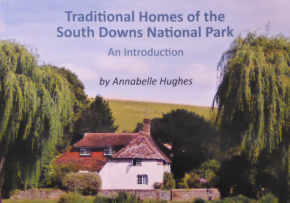 ---
Traditional Homes of the South Downs National Park is a small book, but it punches well above its weight. The author, Annabelle Hughes, is well known in Sussex and Surrey for her research into vernacular structures with the Wealden Buildings Study Group. The breadth of her observation over the years shines through the pages of her book. Although intended as an introduction for the intelligent layman, the conservation professional will certainly find many nuggets that will surprise, entertain and inform.
Her subject is the vernacular house between the 13th century and the early-Georgian period within that stretch of Hampshire and Sussex now covered by the South Downs National Park. Although only a few miles deep, the park describes a cross-section of a geologically complex band of England. Chalk is only half the story; the malmstone, ironstone, clays and greensands of the Weald complete the picture. This complicated geology contributes to a rich pattern of frequently localised building materials above ground. It is only really flint from the chalk that forms a unifier along a mostly narrow band, east to west.
The other great unifier is the preponderance of timber-framing. Hughes is strong in identifying the variations in tradition, technique and chronology, often quite strident, evident between Hampshire and Sussex. She is particularly thought-provoking when discussing locations such as Harting, West Sussex, where these framing traditions meet.
Such analysis is only to be expected in a study of this kind. However, the author goes on to guide her reader through documentary sources and, with them, the fundamental building blocks of the agrarian societies which created the buildings. She describes the importance of the manor and its distinction with the demesne, touches on relationships between the parish and early minster parishes and, exploring an urban context, outlines the borough, the burgage and the significance of the burgess. This analysis of human hierarchies, status and social structure is essential if we are to fully understand the built legacy of the medieval past, but it is easily overlooked in the dedicated study of buildings. The author excels in her skill in combining these two sides of the same coin, and arguably breaks new ground by doing so in a format so compact and concise.
The book assumes next to no prior knowledge of the subject on the part of its audience; it even provides a list of kings and queens from Edward the Confessor to Victoria. However, it does demand a fairly high level of interest and general intelligence. It is to be hoped that the gentle reader will take the time and effort to engage with an authoritative, if intense, text and not simply be diverted by the illustrations, many of which are almost too attractive.
Perhaps the only disappointment is a clear decision to stay within a tight interpretation of the chronological bounds of vernacular architecture and the local sourcing of material. Hughes does not attempt to take us very far into the 18th century, even though canals had a very limited influence in the south and the arrival of the railway was the real harbinger of change. Given the varied, enchanting and ingenious ways the Georgians found to lend a polite veneer to inherited ancient structures in southern towns like Lewes, this may be seen as a missed opportunity.
However, this reservation is a quibble. Traditional Homes of the South Downs National Park is, in truth, rather more than an introduction and might be read with profit by most people with an interest in the built legacy of the medieval and early post medieval world, not only in the south of England but further afield.
---
This article originally appeared in IHBC's Context 150, published in July 2017. It was written by Michael Scammell, a conservation officer for the South Downs National Park Authority.
--Institute of Historic Building Conservation
Find out more
IHBC NewsBlog
IHBC hosts stand at 50th Anniversary conservation area celebration in Cambridge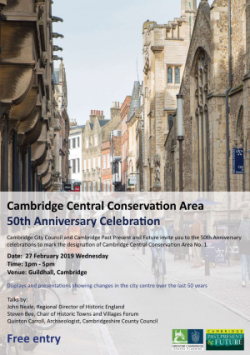 Free CPD and more on 27 February at Cambridge's Guildhall: all welcome though with the evening event by prior booking only…
---
IHBC welcomes top lawyer double-up to the 2019 Annual School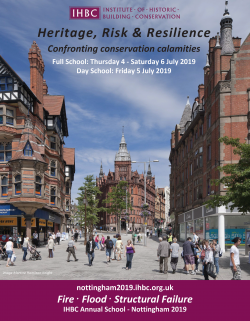 Charles Mynors and Nigel Hewitson: '… on legal issues around conservation calamities'!
---
More speakers announced for IHBC 2019 Day School
'Structures and structural failure' at IHBC's Nottingham School, with Ed Morton (ex Canterbury, York and Westminster to St Paul's) and John Ruddy.
---
IHBC HESPR top pick from £10.2M+ costed work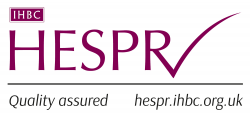 RSPB Scotland, seeks developer of 'micro-adventure with heritage interpretation' ('Wanderings and Windings'), closing 11/03, value £9000.
---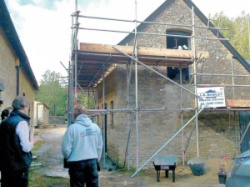 An ethnographic approach to conservation from Tom Yarrow in Context – with an 'energy twist', from the Trobriand Islands to Scotland.
---
Ageing gracefully - restorations which retain historical decay.
---
Survey on the importance of high quality design in building - Civic Voice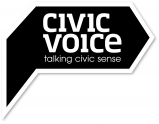 Following the government's launch of the Building Better, Building Beautiful Commission in Dec 2018 Civic Voice has launched a survey to assist in its submission.
---
Funding deal agreed to build homes on London rooftops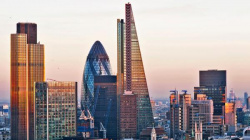 Government backa a project to build rooftop properties in London on the top of existing buildings - part of a £500m project for 11K+ affordable properties across the country…
---
RIBA publishes latest future trends survey results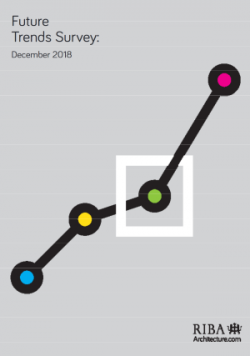 The latest RIBA survey of architects indicates a considerable fall in optimism about their future workload.
---
£38 million T Level Capital Fund launched for England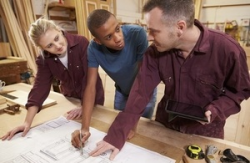 From 2020 young people taking T Levels – the technical equivalent of A levels - will benefit from a £38 million funding boost.
---
MHCLG on Construction Products Regulation in the event of no Brexit deal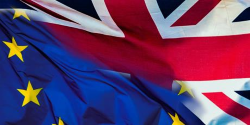 MHCLG has provided guidance with practical information on the legal requirements that would be required in a no deal scenario in relation to construction products.
---
Centre for Cities think tank reveals that British cities bear the brunt of austerity

The Centre for Cities think tank has called for an end to local government austerity as it reveals that Whitehall cuts have hit cities twice as hard as the rest of Britain.