Traditional Homes of the South Downs National Park: an introduction
Traditional Homes of the South Downs National Park: an introduction, Annabelle Hughes, Sussex Archaeological Society, Lewes, 2017, 86 pages, 68 colour illustrations, 7 black & white illustrations.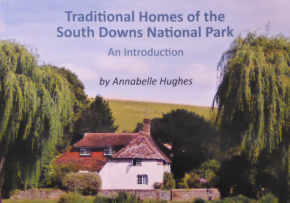 ---
Traditional Homes of the South Downs National Park is a small book, but it punches well above its weight. The author, Annabelle Hughes, is well known in Sussex and Surrey for her research into vernacular structures with the Wealden Buildings Study Group. The breadth of her observation over the years shines through the pages of her book. Although intended as an introduction for the intelligent layman, the conservation professional will certainly find many nuggets that will surprise, entertain and inform.
Her subject is the vernacular house between the 13th century and the early-Georgian period within that stretch of Hampshire and Sussex now covered by the South Downs National Park. Although only a few miles deep, the park describes a cross-section of a geologically complex band of England. Chalk is only half the story; the malmstone, ironstone, clays and greensands of the Weald complete the picture. This complicated geology contributes to a rich pattern of frequently localised building materials above ground. It is only really flint from the chalk that forms a unifier along a mostly narrow band, east to west.
The other great unifier is the preponderance of timber-framing. Hughes is strong in identifying the variations in tradition, technique and chronology, often quite strident, evident between Hampshire and Sussex. She is particularly thought-provoking when discussing locations such as Harting, West Sussex, where these framing traditions meet.
Such analysis is only to be expected in a study of this kind. However, the author goes on to guide her reader through documentary sources and, with them, the fundamental building blocks of the agrarian societies which created the buildings. She describes the importance of the manor and its distinction with the demesne, touches on relationships between the parish and early minster parishes and, exploring an urban context, outlines the borough, the burgage and the significance of the burgess. This analysis of human hierarchies, status and social structure is essential if we are to fully understand the built legacy of the medieval past, but it is easily overlooked in the dedicated study of buildings. The author excels in her skill in combining these two sides of the same coin, and arguably breaks new ground by doing so in a format so compact and concise.
The book assumes next to no prior knowledge of the subject on the part of its audience; it even provides a list of kings and queens from Edward the Confessor to Victoria. However, it does demand a fairly high level of interest and general intelligence. It is to be hoped that the gentle reader will take the time and effort to engage with an authoritative, if intense, text and not simply be diverted by the illustrations, many of which are almost too attractive.
Perhaps the only disappointment is a clear decision to stay within a tight interpretation of the chronological bounds of vernacular architecture and the local sourcing of material. Hughes does not attempt to take us very far into the 18th century, even though canals had a very limited influence in the south and the arrival of the railway was the real harbinger of change. Given the varied, enchanting and ingenious ways the Georgians found to lend a polite veneer to inherited ancient structures in southern towns like Lewes, this may be seen as a missed opportunity.
However, this reservation is a quibble. Traditional Homes of the South Downs National Park is, in truth, rather more than an introduction and might be read with profit by most people with an interest in the built legacy of the medieval and early post medieval world, not only in the south of England but further afield.
---
This article originally appeared in IHBC's Context 150, published in July 2017. It was written by Michael Scammell, a conservation officer for the South Downs National Park Authority.
--Institute of Historic Building Conservation
Find out more
IHBC NewsBlog
IHBC London Branch Conference launched and open for booking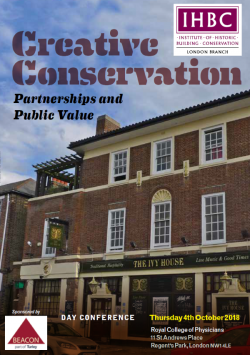 'Creative Conservation: Partnerships and Public Value' - 4 Oct, Royal College of Physicians - leading speakers, unequalled debate - a CPD opportunity not to be missed!
---
IHBC latest Jobs etc skills review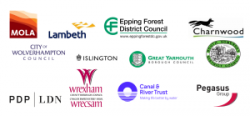 Specialist areas and skills in demand, from design and project management to regulation and more featured in our celebrated – and very cost-effective - IHBC Jobs etc service.
---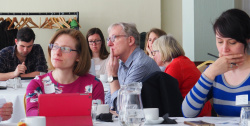 Ideas bear fruit, as early career members 'reverse mentor', generating fresh perspectives on the institute's future plans and structures!
---
IHBC Scotland at Listed Property Show in Edinburgh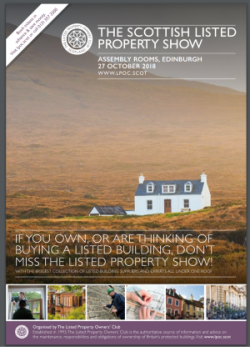 IHBC Scotland will host a CPD session at the Show on 27 October, while an IHBC stand will offer more informal access and conservation advocacy to visitors.
---
IHBC Heritage from the doorstep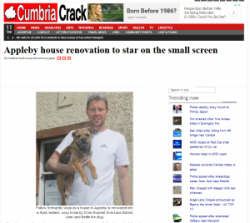 A traditional building in the Appleby Heritage Action Zone (HAZ) is filming its 'work in progress' as part of work grant aided by Historic England as reported by Cumbria Crack!
---
English Heritage celebrates the Cooper Car with a blue plaque.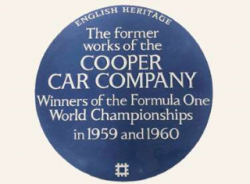 A blue plaque has been placed at the home of the former Cooper Car Company, marking its motoring heritage.
---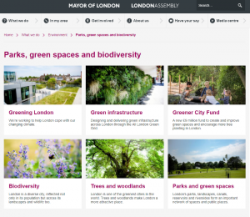 Community Tree Planting Grants and £1.5million woodland fund look to make London the world's first National Park City.
---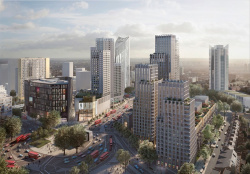 'What if mothers or teenagers designed our cities?' An opinion piece in the invites us to consider what our cities would look like if cities reflected their diverse populations.
---
V&A Dundee opens Saturday 15 Sept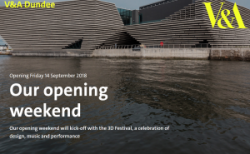 IHBC NewsBlogs reports on some building construction and collection highlights, including spectacular drone footage of work in progress and to completion.
---
IHBC supports LPOC petition on VAT reductions for Listed Buildings
LPOC notes '...it is perverse that repairs should be subject to VAT when new development is not'.
---
Loyd Grossman recently appeared on a BBC radio programme to discuss NIMBYism in heritage and development, the programme is currently available on BBC iPlayer.
---
Call to share land value with communities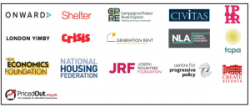 England's SoS for Housing, Communities and Local Government is sent an open letter by leading campaign organisations calling for land value to be shared.
---
Redrock Stockport wins 2018 Carbuncle Cup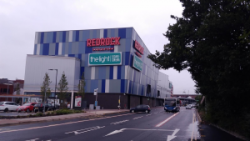 The 2018 winner of the Carbuncle Cup is Redrock Stockport, a £45m leisure complex and car park designed by BDP for the local council.