The conservation challenge facing Ireland's industrial heritage
Paul McMahon provides an insight into conservation principles and training in Ireland, with a particular focus on the role of the Dublin Principles in securing the future of Ireland's industrial heritage.
---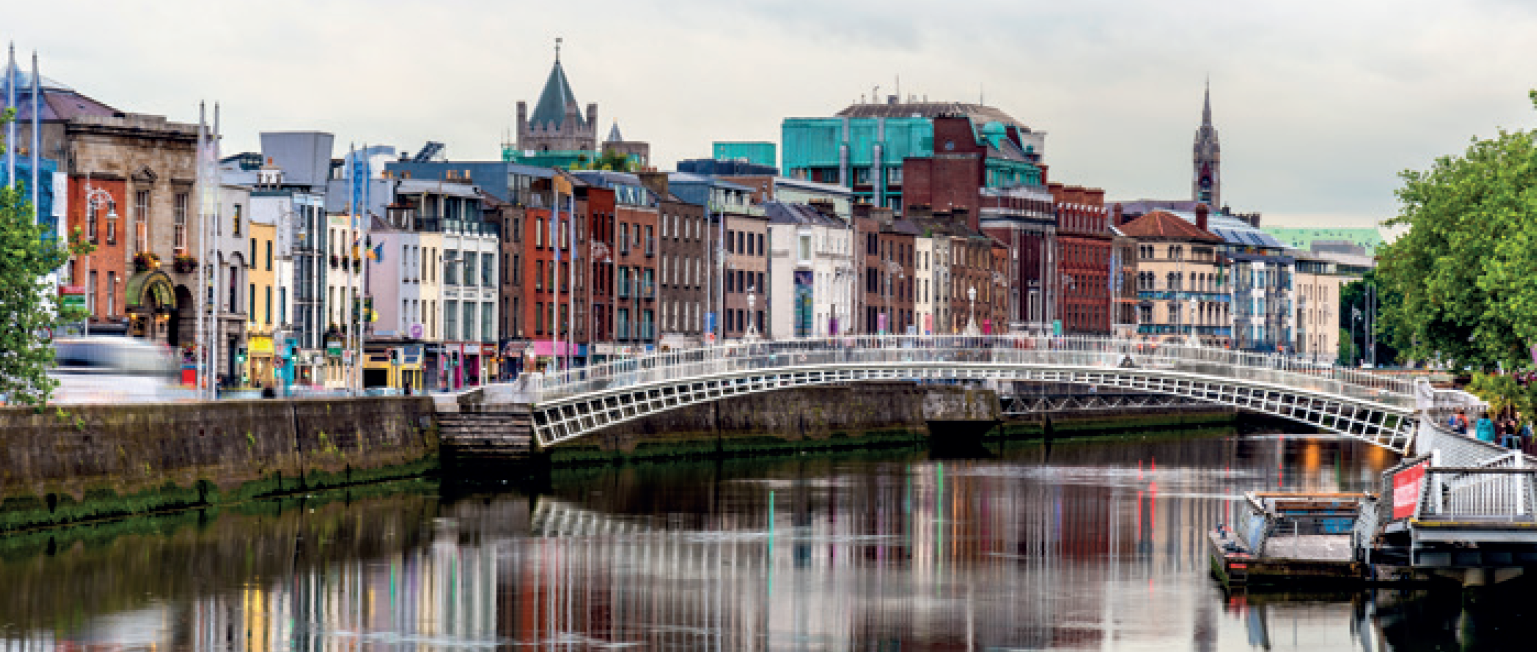 Ha'penny Bridge, Dublin (Photo: iStock.com/Leonid Andronov)
The charters and conservation principles which the International Council on Monuments and Sites (ICOMOS) has produced since its inception in 1965 are recognised throughout the world as best-practice guidelines. Most importantly, they can play an influential role in the adoption of state cultural protection policies.
The ICOMOS Ireland review of conservation education and training (Sustaining our Built Environment, 2009) noted the absence of a real profile for the industrial heritage sector within the ICOMOS 1993 guidelines. In response to the current ICCROM/ICOMOS International Training Committee (ICOMOS CIF) capacity-building agenda and the expanded definition of the cultural heritage, ICOMOS Ireland in association with the Industrial Heritage Association of Ireland (IHAI) established an Industrial Heritage National Scientific Committee (IHNSC) to address the issues raised.
The IHNSC promoted the adoption by ICOMOS of The International Committee for the Conservation of Industrial Heritage's (TICCIH) Nizhny Tagil Charter for the Industrial Heritage. Following an ICOMOS Advisory Committee meeting in Ireland, the Dublin Principles (Joint ICOMOS-TICCIH Principles for the Conservation of Industrial Heritage Sites, Structures, Areas and Landscapes) were ratified in 2011. ICOMOS Ireland and the IHAI have been actively engaged in promoting them. They have particularly targeted their adoption by government, local authorities and other statutory institutions as they provide a focussed framework for the strategic and operational management of our industrial heritage.
Following a number of seminars and workshops, the IHNSC, in consultation with the IHAI, proposed actions for capacity building within the heritage sector. In September 2015, adopting the COTAC 'Understanding Conservation' training model (see www.understandingconservation.org for details), the IHAI organised and delivered an introductory module on industrial heritage, which focussed particularly on the needs of professionals working in the built heritage environment. The course was run in partnership with ICOMOS Ireland, and was recognised as continuing professional development (CPD) by the professional institutes (the Royal Institute of the Architects of Ireland, Engineers Ireland, the Irish Planning Institute, and the Institute of Archaeologists of Ireland). The event proved very successful, with more than 60 delegates attending from the public, private and community sectors.
Following feedback from the participants, in October 2016 a second CPD module was organised by the IHAI in partnership with ICOMOS Ireland, titled Ireland's Industrial Heritage: The Conservation Challenge. The event focussed on the challenges facing the heritage sector in the conservation of historic waterways and infrastructure. The projects selected were of local, national and international significance.
Lisa Edden, conservation engineer, dealt with site exploration challenges associated with the restoration of weirs, sluices and millponds and their subsequent management as recreation features; Susan Roundtree, conservation architect, featured Dublin City Council's adaptive reuse of a former pumping station site for social housing; and Dr Miles Oglethorpe, Historic Environment Scotland, introduced delegates to the considerable challenge of managing the Forth Bridge UNESCO World Heritage Site.
With reference to the Dublin Principles, it is appropriate to highlight another contribution to the event: the materials conservation case study presented by Michael Phillips, Dublin City Engineer, which featured the conservation of the iconic Ha'penny Bridge on the River Liffey (summarised in the box below).
The individual presentations at Ireland's Industrial Heritage: The Conservation Challenge were followed by a structured discussion, chaired by Sir Neil Cossons, on the application of the Dublin Principles as a common standard for industrial heritage conservation.
Perhaps the best way to conclude this short article is by giving an example of how the initiatives taken by ICOMOS Ireland and the IHAI are working within the government, local planning authorities and statutory and voluntary bodies and are playing a role in the conservation of Ireland's industrial heritage.
Waterways Ireland is an all-island statutory body with responsibility for Ireland's historic inland navigation systems. It participated in both of the industrial heritage modules organised by the IHAI and ICOMOS. It has now produced a heritage plan for 2016–2020 which, very significantly, references the guidance provided by the Dublin Principles in achieving its aims, objectives, and actions.
The Waterways Ireland heritage plan contains more than 70 actions including:
To collate and archive waterways heritage information and develop a heritage inventory and directory.
To identify gaps in research and develop an action plan to address these gaps
To pilot a waterways oral history project.
To provide targeted traditional skills training for staff.
To provide an education programme for staff on all aspects of waterways heritage including built, natural, archaeological and historic navigational infrastructure.
To provide information and training for staff, contractors and community groups to include heritage legislation and best practice.
To develop conservation programmes on selected heritage sites/hubs to be carried out according to principles of best practice and publish the proceedings and results.
The historic industrial landscape is often perceived as a dangerous, toxic and obsolescent environment. International conservation case studies, however, have demonstrated that sites can be maintained as significant historical and intangible resources. They can be adapted as tools for regeneration, offering an opportunity to reinforce community identity while creating commercial opportunities.
---
This article originally appeared in IHBC's 2017 Yearbook. It was written by Paul McMahon MRIAI, a COTAC trustee, president of ICOMOS Ireland's Education and Training National Scientific Committee and director of the Industrial Heritage Association of Ireland.
--Institute of Historic Building Conservation
Find out more
IHBC NewsBlog
IHBC London Branch Conference launched and open for booking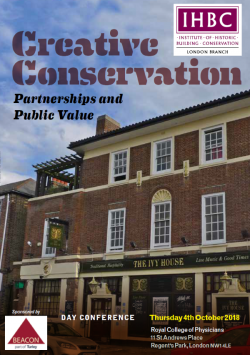 'Creative Conservation: Partnerships and Public Value' - 4 Oct, Royal College of Physicians - leading speakers, unequalled debate - a CPD opportunity not to be missed!
---
IHBC latest Jobs etc skills review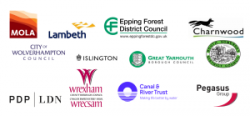 Specialist areas and skills in demand, from design and project management to regulation and more featured in our celebrated – and very cost-effective - IHBC Jobs etc service.
---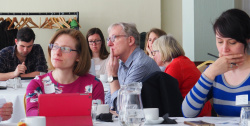 Ideas bear fruit, as early career members 'reverse mentor', generating fresh perspectives on the institute's future plans and structures!
---
IHBC Scotland at Listed Property Show in Edinburgh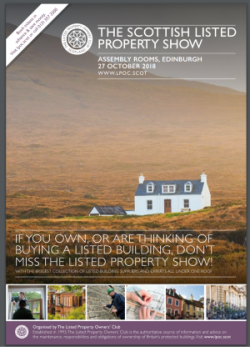 IHBC Scotland will host a CPD session at the Show on 27 October, while an IHBC stand will offer more informal access and conservation advocacy to visitors.
---
IHBC Heritage from the doorstep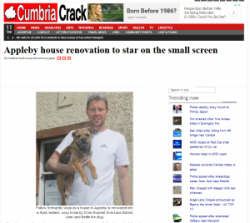 A traditional building in the Appleby Heritage Action Zone (HAZ) is filming its 'work in progress' as part of work grant aided by Historic England as reported by Cumbria Crack!
---
English Heritage celebrates the Cooper Car with a blue plaque.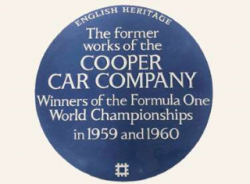 A blue plaque has been placed at the home of the former Cooper Car Company, marking its motoring heritage.
---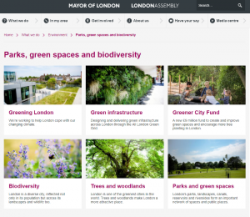 Community Tree Planting Grants and £1.5million woodland fund look to make London the world's first National Park City.
---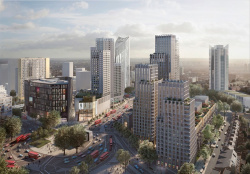 'What if mothers or teenagers designed our cities?' An opinion piece in the invites us to consider what our cities would look like if cities reflected their diverse populations.
---
V&A Dundee opens Saturday 15 Sept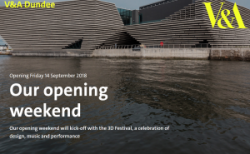 IHBC NewsBlogs reports on some building construction and collection highlights, including spectacular drone footage of work in progress and to completion.
---
IHBC supports LPOC petition on VAT reductions for Listed Buildings
LPOC notes '...it is perverse that repairs should be subject to VAT when new development is not'.
---
Loyd Grossman recently appeared on a BBC radio programme to discuss NIMBYism in heritage and development, the programme is currently available on BBC iPlayer.
---
Call to share land value with communities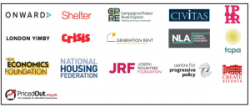 England's SoS for Housing, Communities and Local Government is sent an open letter by leading campaign organisations calling for land value to be shared.
---
Redrock Stockport wins 2018 Carbuncle Cup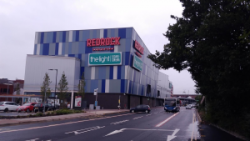 The 2018 winner of the Carbuncle Cup is Redrock Stockport, a £45m leisure complex and car park designed by BDP for the local council.