Nuclear Dawn mural, Brixton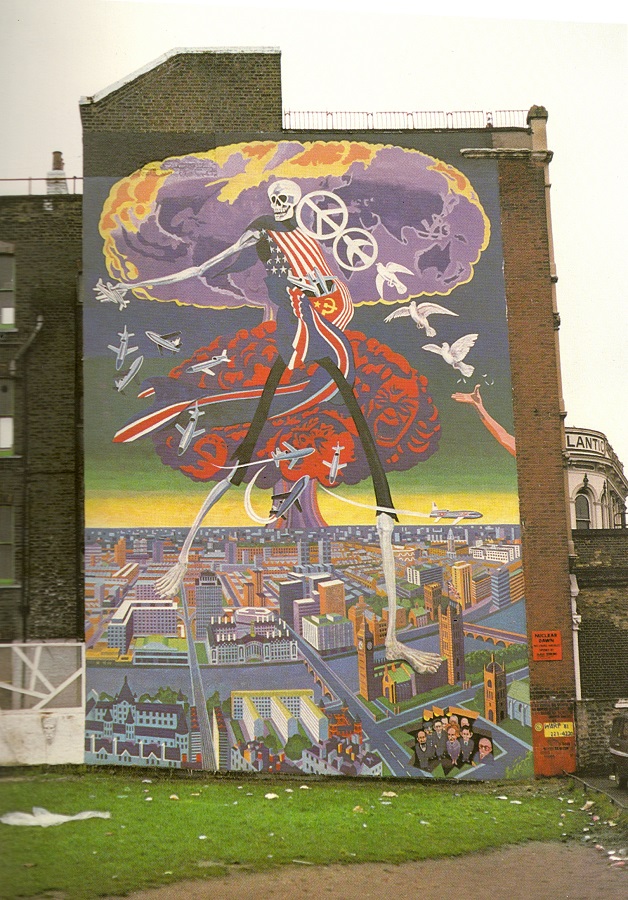 [Original mural in 1981. Courtesy of London Mural Preservation Society]
Nuclear Dawn is the title of a foreboding mural on the wall of a Victorian-era building in Brixton, South London. Painted in 1981, the artwork provides a visceral representation of a time of escalating international tensions, when a nuclear strike felt a real possibility.
Once a troubled area of London, gentrification has transformed Brixton into a hipster destination to rival Shoreditch or Camden. Hidden behind trees on the other side of Coldharbour Lane from the thriving Brixton Village indoor market, few notice the landmark that is now languishing in a worsening state of deterioration and vandalism.
Indeed, locals are increasingly anxious that a proposed redevelopment of the derelict building could spell the end for one of London's most striking murals.
The mural was painted by Brian Barnes with the help of Dale McCrea and twenty other residents of the Carlton Mansions; at the time, a thriving co-operative housing community. It was funded by the Arts Council, the Gulbenkian Foundation, the Greater London Arts Association, and a £2,000 grant from Lambeth Council's Inner City Partnership Fund.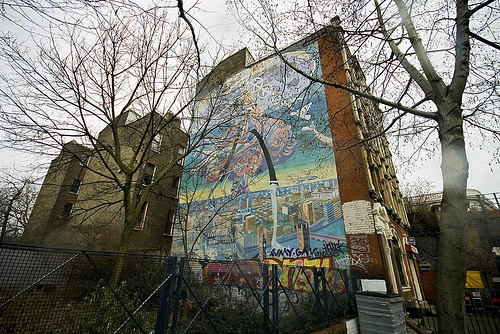 Measuring 25 sq. m, the artwork depicts a huge Grim Reaper-esque skeleton standing over London as a nuclear mushroom cloud erupts behind. The skeleton is adorned with the flags of nuclear weapon nations. One hand drops bombs over Brixton, where a miniature version of the mural can be seen.
Over the figure's shoulder flies a white dove merging into the Campaign for Nuclear Disarmament (CND) logo. Below the figure, in bunkers beneath the Houses of Parliament, are a handful of world leaders including then-Prime Minister Margaret Thatcher, then-US President Ronald Reagan, and Prince Charles.
Over the years, natural deterioration – through weather and the encroachment of ivy – and the increasing amount of graffiti, has left the mural in a state from which it may not be recoverable. A substantial piece of vandalism committed in March 2017, has almost completely obscured the London landscape in the bottom half of the mural.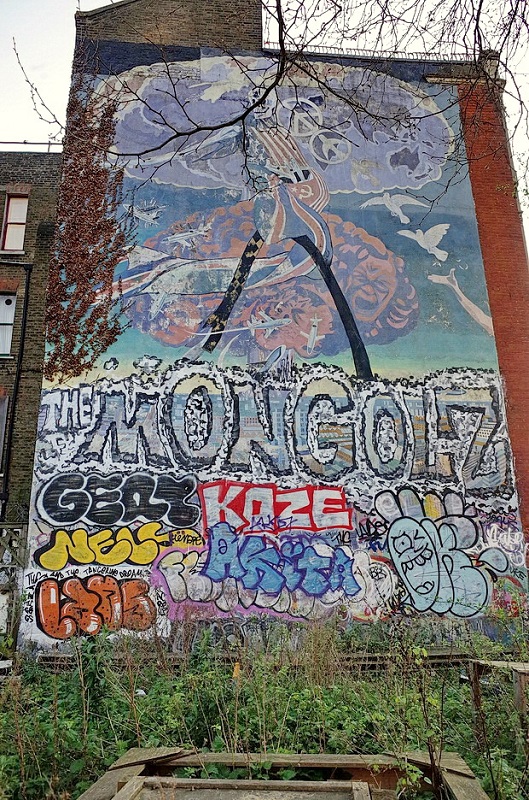 [Mural in 2017.]
The London Mural Preservation Society (LMPS) has been monitoring the condition of the mural over recent years and have expressed their alarm over its future, particularly since Carlton Mansions was earmarked for a major redevelopment in 2014, following the eviction of the building's residents.
The redevelopment scheme includes the neighbouring Somerleyton Road and will see the relocation of Ovalhouse - a fully-accessible, fit for purpose, and sustainable modern theatre. The wider project will comprise nearly 300 new homes, community and health facilities, a shop, social enterprise and training opportunities for young people.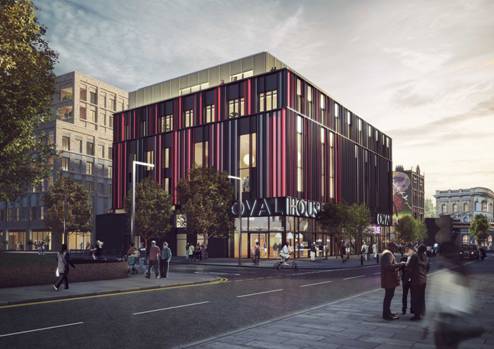 [Proposed redevelopment. Image © Ovalhouse]
Although the proposed plans for the new theatre include the restoration of the mural, the LMPS and others have expressed their fears that those behind the development will not hesitate to have it permanently removed should the opportunity arise.
The editor of local newspaper Brixton Buzz told Designing Buildings Wiki; "Gentrification has already seen Brixton lose much of its unique character so it's important that this mural is preserved. There's talk of getting the artwork restored through crowdfunding but there seems little point until the building's future is secured."
In response to an inquiry from Designing Buildings Wiki regarding the project's intentions for the mural, Deborah Bestwick, Director, OvalHouse said; "The theatre has been designed to leave a public space in front of the mural, and that the protection and preservation of the mural is within the brief that has been put out by Lambeth to procure the contractor to build the theatre and refurbish Carlton Mansions. Once the contractor is known we will talk to them about how to move forwards."
Without any assurance in writing, LMPS have organised a petition to demonstrate the support for the mural's restoration as a local landmark and powerful piece of community and political history. As of July 2017, the petition has attracted nearly 1,300 signatures. You can sign the petition here.
[edit]
Find out more
IHBC NewsBlog
IHBC London Branch Conference launched and open for booking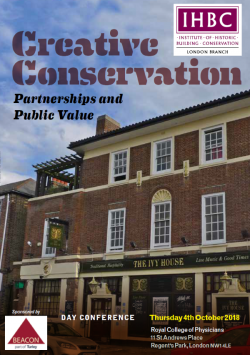 'Creative Conservation: Partnerships and Public Value' - 4 Oct, Royal College of Physicians - leading speakers, unequalled debate - a CPD opportunity not to be missed!
---
IHBC latest Jobs etc skills review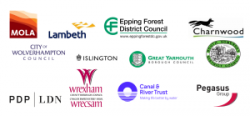 Specialist areas and skills in demand, from design and project management to regulation and more featured in our celebrated – and very cost-effective - IHBC Jobs etc service.
---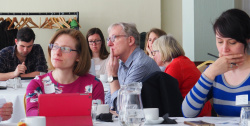 Ideas bear fruit, as early career members 'reverse mentor', generating fresh perspectives on the institute's future plans and structures!
---
IHBC Scotland at Listed Property Show in Edinburgh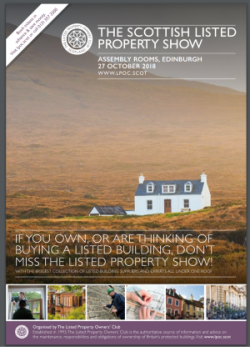 IHBC Scotland will host a CPD session at the Show on 27 October, while an IHBC stand will offer more informal access and conservation advocacy to visitors.
---
IHBC Heritage from the doorstep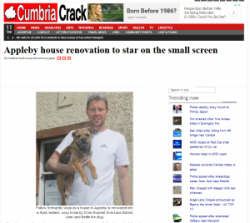 A traditional building in the Appleby Heritage Action Zone (HAZ) is filming its 'work in progress' as part of work grant aided by Historic England as reported by Cumbria Crack!
---
English Heritage celebrates the Cooper Car with a blue plaque.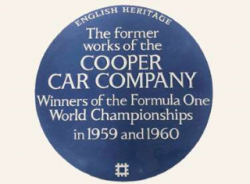 A blue plaque has been placed at the home of the former Cooper Car Company, marking its motoring heritage.
---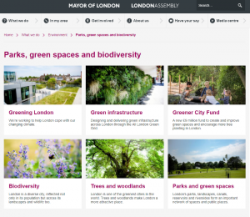 Community Tree Planting Grants and £1.5million woodland fund look to make London the world's first National Park City.
---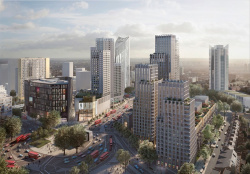 'What if mothers or teenagers designed our cities?' An opinion piece in the invites us to consider what our cities would look like if cities reflected their diverse populations.
---
V&A Dundee opens Saturday 15 Sept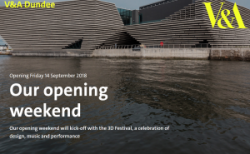 IHBC NewsBlogs reports on some building construction and collection highlights, including spectacular drone footage of work in progress and to completion.
---
IHBC supports LPOC petition on VAT reductions for Listed Buildings
LPOC notes '...it is perverse that repairs should be subject to VAT when new development is not'.
---
Loyd Grossman recently appeared on a BBC radio programme to discuss NIMBYism in heritage and development, the programme is currently available on BBC iPlayer.
---
Call to share land value with communities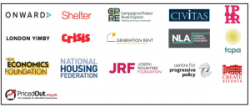 England's SoS for Housing, Communities and Local Government is sent an open letter by leading campaign organisations calling for land value to be shared.
---
Redrock Stockport wins 2018 Carbuncle Cup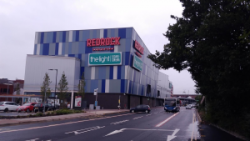 The 2018 winner of the Carbuncle Cup is Redrock Stockport, a £45m leisure complex and car park designed by BDP for the local council.