Milton Keynes 2050 vision
This article originally appeared in the IHBC NewsBlogs
---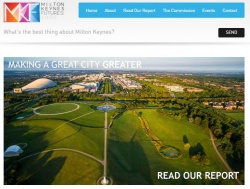 The heritage of Milton Keynes is increasingly well recognised, and is a small but important thread in a report by a commission of independent experts which considered what sort of city Milton Keynes could become by 2050.
The report suggests that by 2050 Milton Keynes could be home to 400,000 residents and be recognised internationally as a centre of learning and innovation at the heart of a cluster of high-performing universities in the Cambridge- Milton Keynes-Oxford Arc.
The report also urges that: '…future plans respect the city's distinctive heritage – Milton Keynes' landscape is a gift that keeps on giving – and ensure that future generations will enjoy the city's beauty.'
The approach is best reflected in its 'Project Six', Milton Keynes - The Creative and Cultured City which states that Milton Keynes is 'a uniquely created cultural artefact, with a priceless cultural, sport and leisure asset base, this will harness the creative energy and motivation of the city's biggest assets, its people. Using the 50th anniversary as a platform and building from the Capital of Culture bid, this would start with an International Festival of Creative Urban Living linking to innovation as well as culture, with a festival of urban green space and architecture, designating a grid square of sport, and arts, music and dance programme and animating the city's rich heritage.'
Read the summary and full report on the Milton Keynes Futures website
---
IHBC NewsBlog
IHBC's 2019 Nottingham Annual School a Great Success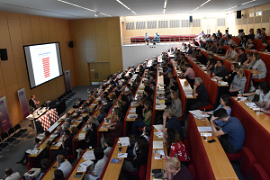 One of the IHBC's most populous Schools, the 2019 Nottingham School will be remembered for its combination authoritative speakers, urban experiences and accessible learning, including the IHBC's Spotlights.
---
England's new High Streets Task Force will help revitalise high streets and town centres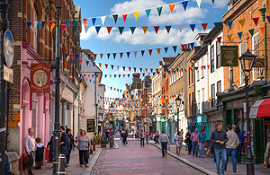 A new High Streets Task Force, to support local leaders as they revitalise England's high streets and town centres, has been launched.
---
UK petition to Zero-rate VAT on deep retrofit/eco-refurbishment building works now open

A UK parliamentary petition to Zero-rate VAT on deep retrofit/eco-refurbishment building works on all homes, has been launched, with a deadline of 8 January 2020.
---
IHBC's new Guidance Notes launched at Nottingham's 2019 School Spotlights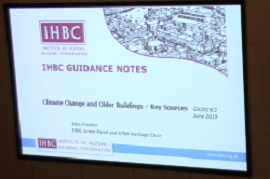 The IHBC has launched two new Guidance Notes, on Retrofitting of Traditional Buildings and Climate Change and Older Buildings – Key Sources.
---
NLA awards 2019 include Pitzhanger Manor and Gallery for Conservation & Retrofit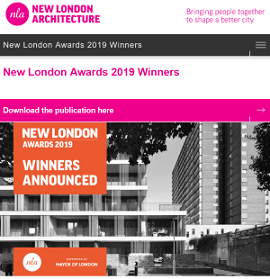 The Conservation & Retrofit award of the New London Awards (NLA) 2019 has been won by Pitzhanger Manor and Gallery, W5, by Jestico + Whiles and Julian Harrap Architects.
---
AHF £15M fund – 'Transforming Places Through Heritage'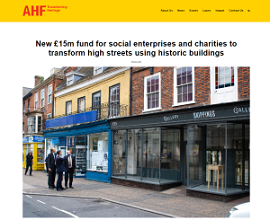 The Architectural Heritage Fund (AHF) has announced the opening of the 'Transforming Places Through Heritage' fund, focussed on reinvigorating England's high streets.
---
How wartime photographers dodged Nazi bombing to record historic buildings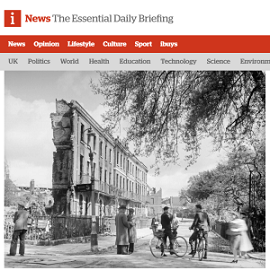 A race against devastation - a new exhibition chronicles the wartime work of the National Buildings Record – set up to capture a disappearing landscape.
---
---
---