Milton Keynes 2050 vision
This article originally appeared in the IHBC NewsBlogs
---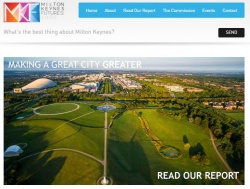 The heritage of Milton Keynes is increasingly well recognised, and is a small but important thread in a report by a commission of independent experts which considered what sort of city Milton Keynes could become by 2050.
The report suggests that by 2050 Milton Keynes could be home to 400,000 residents and be recognised internationally as a centre of learning and innovation at the heart of a cluster of high-performing universities in the Cambridge- Milton Keynes-Oxford Arc.
The report also urges that: '…future plans respect the city's distinctive heritage – Milton Keynes' landscape is a gift that keeps on giving – and ensure that future generations will enjoy the city's beauty.'
The approach is best reflected in its 'Project Six', Milton Keynes - The Creative and Cultured City which states that Milton Keynes is 'a uniquely created cultural artefact, with a priceless cultural, sport and leisure asset base, this will harness the creative energy and motivation of the city's biggest assets, its people. Using the 50th anniversary as a platform and building from the Capital of Culture bid, this would start with an International Festival of Creative Urban Living linking to innovation as well as culture, with a festival of urban green space and architecture, designating a grid square of sport, and arts, music and dance programme and animating the city's rich heritage.'
Read the summary and full report on the Milton Keynes Futures website
---
IHBC NewsBlog
New HE and IHBC joint webinar pilot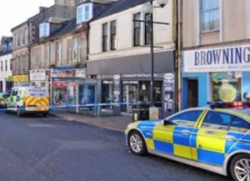 First online offerings and updates with 'Enforcement' focus - webinars from 11 Oct, with booking open now!
---
Branch outreach and support uplift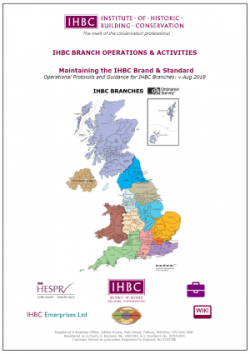 All you need on your annual operations as new 'IHBC Branch Operations' and 'Social Media Guidance' launched!
---
IHBC Annual School Belfast 2018 review now on social media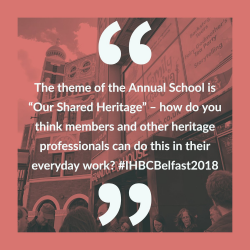 We've reviewed sessions and reflections on CPD opportunities around the theme of 'Our Shared Heritage' via our NewsBlogs, now it's all available on YouTube and social media.
---
HESPR top pick from £1.2M+ costed work this week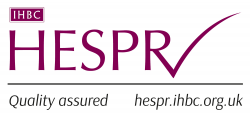 Dover DC seeks services relating to Maison Dieu - closing 10/10, valued £52k.
---
IHBC Context 154 - CPD Boost on working with lime and stone.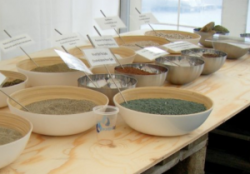 Michael Beare and James Miller offer a conservation engineer's view on lime mortars and don't miss Ian Hume, Carlisle, 4 Oct, 'Structural repair of historic buildings'.
---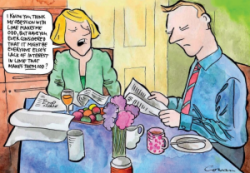 Checking out our regular column in Context distilling the contents of other leading heritage linked journals: Bob Kindred's 'Periodically'.
---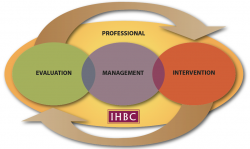 Timothy Cantell, planner and writer and a co-founder of SAVE writes about 'a revolution in heritage conservation' The Town and Country Planning Act 1968 in Context issue 154.
---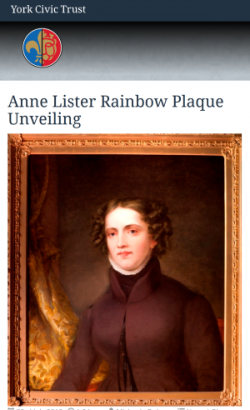 A rainbow plaque has been installed in York to mark one of Yorkshire's earliest LGBTQQIP2SAA representatives, which has also been critiqued for its wording.
---
IHBC Heritage on the amenity doorstep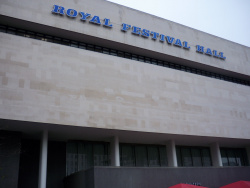 C20 Soc and others object to temporary Royal Festival Hall rooftop restaurant in the 'strongest possible terms'.
---
Update on Scottish Climate Change Bill
Update on the Climate Change (Emissions Reduction Targets) (Scotland) Bill has been released highlighting the planned 2050 target of 90% reduction in greenhouse gases..
---
Regeneration in London and the media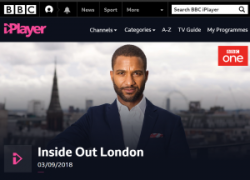 Inside Out London from the BBC - '… too many loopholes for residents faced by estate demolition'!
---
Pompeii through the eyes of a drone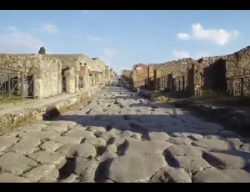 The better part of two millennia after its entombment in ash and pumice by Mount Vesuvius, Pompeii ranks as one of Italy's most popular tourist attractions – experience it 'virtually'.