Local Authority Conservation Services continue to decline
This article was created by The Institute of Historic Building Conservation (IHBC) and originally appeared in the IHBC NewsBlogs
---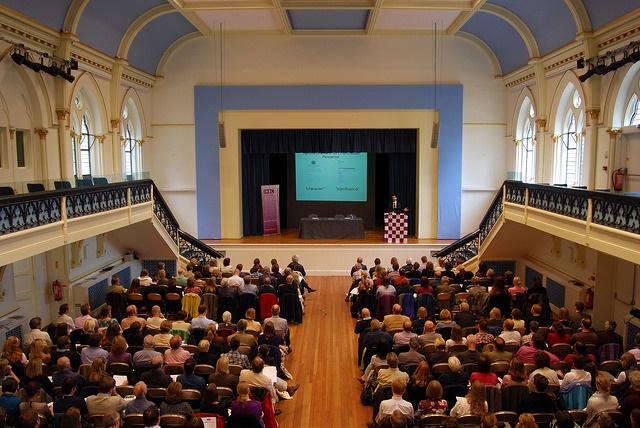 IHBC research, funded and published by Historic England, shows the nation's local authority conservation services have continued to suffer in what is now (2016) a decade of cuts, as conservation capacity reduced by a further 0.5% in the last year, with a shocking cumulative decline of 36% since 2006.
James Caird, IHBC Chair said: 'The continuing decline in local authority conservation staffing is disappointing. This is not least as it ignores substantial evidence that local conservation services are the best way - and best value - for LPAs to carry out their statutory duties under the Planning Acts as well as promoting heritage as a driver for urban and community renewal.'
'The IHBC is doing what we can to mitigate impacts that are otherwise outside our control. We collaborate sector-wide and in partnerships with like-minded bodies, such as the CIfA and the RTPI; offer national and local training; publish guidance, such as our Research and Guidance notes in our Toolbox, as well as offer advocacy resources, such as our 'Why Local Authorities need conservation skills' web site.'
IHBC President David McDonald, said: 'Our evidence, both statistically and anecdotally shows that local authorities are increasingly unable to cope with the pressure of applications and therefore not able to play a full part in meeting the government's planning objectives.'
IHBC Director Sean O'Reilly said: 'It is especially unfortunate too that much the same long-term, sorry story is also told by the parallel archaeology service data collected by ALGAO, in work also funded by Historic England, which shows a structurally damaging 13.5% fall in local authority archaeological specialists in the last year alone.'
Fiona Newton, who led the IHBC's role in the wider project, said: 'This Eighth Annual Report on Local Authority Staff Resources captures the dramatic impact of local government cutbacks on heritage management. Whilst the scale of the decline in conservation specialists has reduced to 0.5% in the last year, it still continues to fall each year and since 2006 the number of conservation specialists has fallen by 35.8%.'
'At the same time, in the last 12 months alone the number of planning application decisions increased by 3.6% and Listed Building Consent decisions increased by 0.62%. Whilst not the whole picture of the workload of conservation staff ,these increases illustrate the picture of rising workload and decreasing resources.'
For more recent background on conservation services see for example: Richard Bate in Context at http://ihbconline.co.uk/context/144/#33/z and the IHBC's website on LA skills at http://www.ihbc.org.uk/skills/england/index.html.
Download the Eighth report http://ihbc.org.uk/resources_head/SelectPapers/files/8LAresources.pdf
See more resources on our listing of papers at http://www.ihbc.org.uk/resources_head/SelectPapers/index.html and on our Toolbox at http://ihbconline.co.uk/toolbox/
Find out more
External References
IHBC NewsBlog
IHBC 2019 Nottingham School - Heritage, Risk & Resilience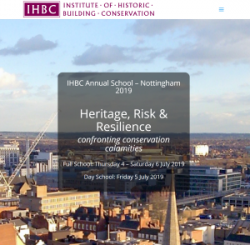 Homepage, venue and promotional pages launched – Sponsor opportunities open now; Delegate booking from February 2019!
---
IHBC welcomes Hampshire South Pevsner launched by Yale University Press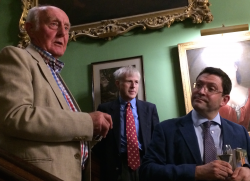 IHBC will be extending its CPD partnership with the Yale as the Pevsner publisher for the IHBC's Nottingham School, in July 2019, on 'Heritage, Risk and Resilience'.
---
IHBC welcomes Gus Astley Student Award judge for 2018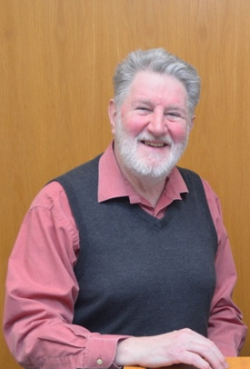 Ingval Maxwell OBE, Chair of COTAC, past Technical Director at Historic Scotland, now Historic Environment Scotland, will judge the 2018 Awards and present them at AS2019.
---
IHBC President launches next Marsh Awards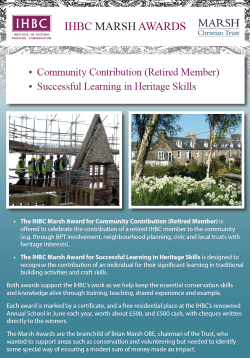 'Your next chance to nominate retired IHBC members and successful learners for Marsh Awards'.
---
IHBC HE & ALGAO LA conservation stats out now - 2018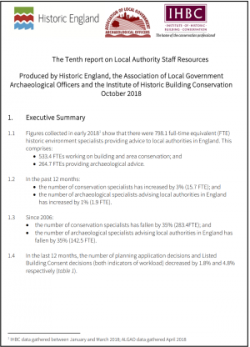 LA conservation capacity in England: small annual increase follows years of conservation cuts. But still aggregates at 35% cuts over the last 12 years.
---
IHBC CPD boost: Build your skills and profile


By contributing to Conservation Wiki (and DBW) following the handy guide on writing articles you can help your CPD and public and professional profile.
---
IHBC Local Authority Skills - website now mobile friendly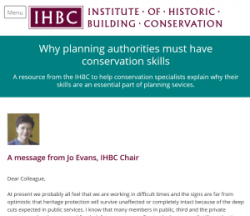 The IHBC upgrades specialist website on 'Local Authority Skills' so it's more accessible for mobile technology such as smart phones and iPads etc - content updates anticipated.
---
Scottish communities feel excluded from landscape policy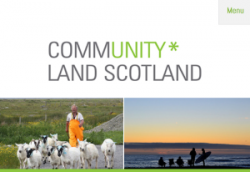 Major new research entitled Community Empowerment and Landscape show communities feel excluded from development decisions that affect the areas they live in.
---
CITB - iconic buildings set to benefit from sought-after stonemasonry skills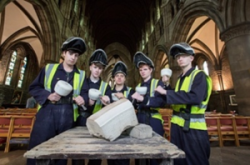 A new Construction Industry Training Board (CITB) partnership launched in Edinburgh will help meet the demand for stonemasonry skills.
---
SPAB Scholarship and Fellowship applications for 2019 open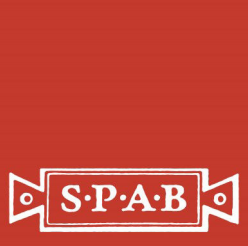 Architects, surveyors, engineers, craftspeople looking for hands-on-learning experience may apply for the 2019 Scholarships or Fellowships prior to December 1.
---
Dame Judith Hackitt - shocked by construction industry standards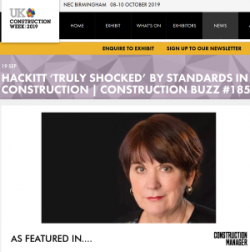 Her report, the 'Independent Review of Building Regulations and Fire Safety' also calls for 'stronger powers of enforcement, to provide more deterrent to cost-cutting'.
---
Making use of empty spaces in London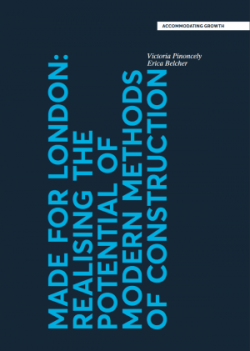 A report by Nicolas Bosetti and Tom Colthorpe 'Meanwhile, in London: Making use of London's empty spaces' looks at planning in the public realm.
---
Local authority green belt statistics for England 2017 to 2018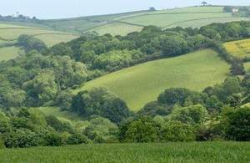 Statistics on designated green belt land in England by local authority for 2017 to 2018 have been published, indicating an incremental decrease of green belt each year.
---
England - Swindon Railway Village voted as Favourite Conservation Area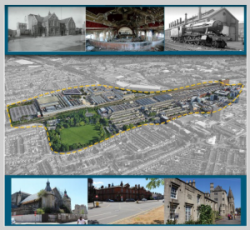 Civic Voice announces that Swindon Railway Village Conservation Area has been voted as England's 'favourite Conservation Area'.
---
UK festival of creativity and innovation to be held in 2022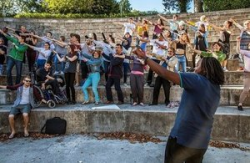 A UK-wide festival to be held in 2022 will showcase the creative and innovative strengths of the nation.
---
Government Building Safety Programme – post Grenfell Tower fire
MHCLG is supporting building owners in taking immediate steps to ensure their residents' safety and in making decisions on any remedial work that is necessary to do.