Lime run-off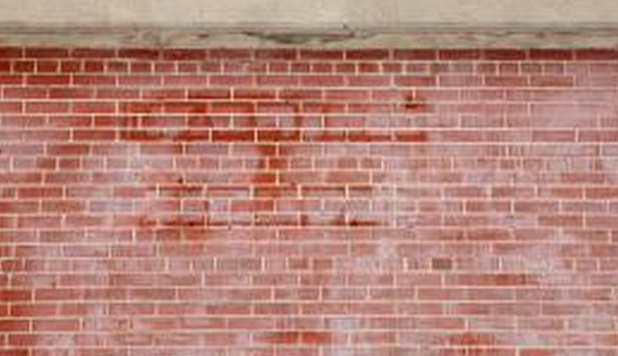 Lime run-off, also known as lime staining, describes an effect that can come about when excess water flows through cementatious material. This water can dissolve calcium hydroxide (free lime) which is then deposited on the brick face. The calcium hydroxide is a soluble form of lime which is created as Portland cement hydrates.
The source of the lime may be the cement from mortar joints or it may come from concrete or cast stone elements; for example, a coping above a brick wall or a floor slab built into the brickwork. Lime material washed from mortar joints can be due to a lack of adequate protection against rainfall during construction.
The run-off is often seen 'dribbling' from weep holes or fine separation cracks between brick and mortar joints. The calcium hydroxide reacts with carbon dioxide in the air producing a hard crystalline formation of calcium carbonate.
It is common for lime run-off to be mistaken for efflorescence. The primary differences are that it typically originates from mortar joints rather than the bricks themselves, and it does not disappear on wetting.
The initial staining can be removed with water and brushing before it carbonates. A bristle brush and water can be used but care must be taken not to damage the face of the bricks. Once reaction has taken place, an acid solution will be necessary because the hard crust that forms when the lime has started to carbonate is much harder to remove. The wall should be pre-dampened to minimise suction and a brick-cleaning solution carefully applied with a paint brush to dissolve the lime. If it has not disappeared after two or three attempts at ligh scrubbing with a bristle brush and water then it may require more specialist treatment.
It is easier to prevent lime run-off from occurring than to try and cure it, particularly where the structure is in close contact with concrete or cast stone which may be a risk in terms of lime migrating into the brickwork. Some of the prevention techniques that can be used both before and during construction include:
IHBC NewsBlog
IHBC hosts stand at 50th Anniversary conservation area celebration in Cambridge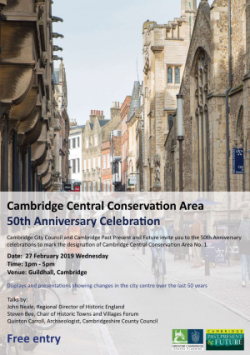 Free CPD and more on 27 February at Cambridge's Guildhall: all welcome though with the evening event by prior booking only…
---
IHBC welcomes top lawyer double-up to the 2019 Annual School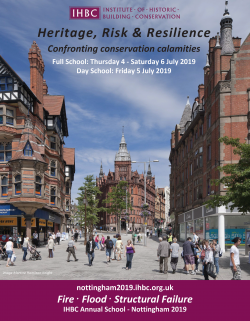 Charles Mynors and Nigel Hewitson: '… on legal issues around conservation calamities'!
---
More speakers announced for IHBC 2019 Day School
'Structures and structural failure' at IHBC's Nottingham School, with Ed Morton (ex Canterbury, York and Westminster to St Paul's) and John Ruddy.
---
IHBC HESPR top pick from £10.2M+ costed work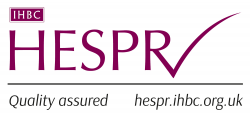 RSPB Scotland, seeks developer of 'micro-adventure with heritage interpretation' ('Wanderings and Windings'), closing 11/03, value £9000.
---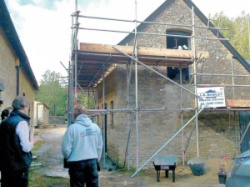 An ethnographic approach to conservation from Tom Yarrow in Context – with an 'energy twist', from the Trobriand Islands to Scotland.
---
Ageing gracefully - restorations which retain historical decay.
---
Survey on the importance of high quality design in building - Civic Voice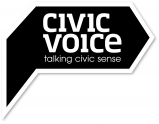 Following the government's launch of the Building Better, Building Beautiful Commission in Dec 2018 Civic Voice has launched a survey to assist in its submission.
---
Funding deal agreed to build homes on London rooftops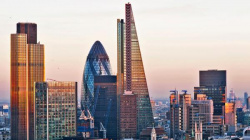 Government backa a project to build rooftop properties in London on the top of existing buildings - part of a £500m project for 11K+ affordable properties across the country…
---
RIBA publishes latest future trends survey results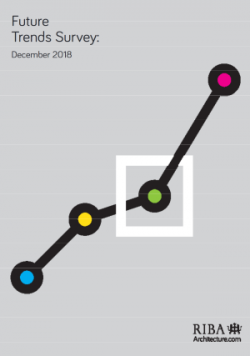 The latest RIBA survey of architects indicates a considerable fall in optimism about their future workload.
---
£38 million T Level Capital Fund launched for England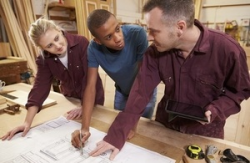 From 2020 young people taking T Levels – the technical equivalent of A levels - will benefit from a £38 million funding boost.
---
MHCLG on Construction Products Regulation in the event of no Brexit deal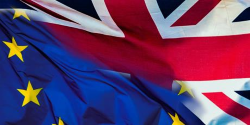 MHCLG has provided guidance with practical information on the legal requirements that would be required in a no deal scenario in relation to construction products.
---
Centre for Cities think tank reveals that British cities bear the brunt of austerity

The Centre for Cities think tank has called for an end to local government austerity as it reveals that Whitehall cuts have hit cities twice as hard as the rest of Britain.