Is Birmingham facing a conservation crisis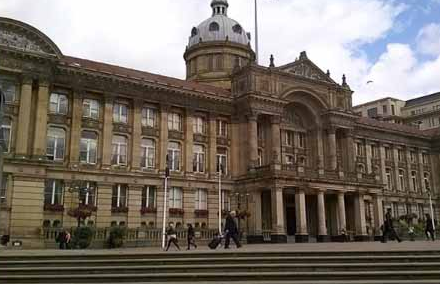 In August 2016, The Birmingham Post reported recent issues in Birmingham city, claiming that 'the historic fabric of some areas is now 'in crisis' as the authority has been forced to scrap several conservation areas because it cannot enforce regulations within them anymore'
The Post wrote:
The council's failure to support its own conservation policies has led to a heritage crisis in Birmingham, claim critics.
The historic fabric of some areas is now 'in crisis' as the authority has been forced to scrap several conservation areas because it cannot enforce regulations within them anymore.
A further six areas are also deemed to be "at risk" as buildings are modified or left to fall into disrepair, a report to the council's Conservation and Heritage Panel has revealed.
The three century-old conservation areas affected are the Ideal Village in Bordesley Green, the Austin Village in Longbridge, and the Hagley Road/Barnsley Road area in Edgbaston.
Read more at http://www.birminghampost.co.uk/news/regional-affairs/crisis-future-birminghams-history-11733036
[edit]
External references
IHBC NewsBlog
REMINDER – Gus Astley Student Award closing soon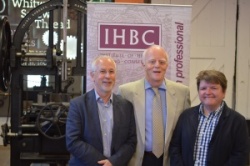 Only 2 weeks left to win £500 and a free place in IHBC's 2018 Annual School as Student Award closes 31 July – 'Just send us your coursework, online and on time'!
---
IHBC Context 21 to 44 now online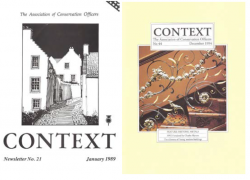 From British Standard's pre-history to historic paints and decorative features view the historic environment practitioner's best source for accessible expertise in contemporary conservation.
---
IHBC CPD boost - Saving Art Deco heritage in Craigmillar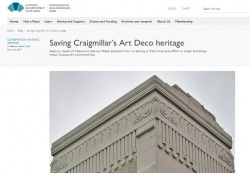 Historic Environment Scotland (HES) has highlighted how investing a little time and effort in older buildings can help Scotland's communities.
---
Stone carving tutor Nina Bilbey awarded Prince Philip Medal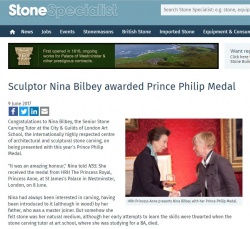 Nina Bilbey is the Senior Stone Carving Tutor at City & Guilds, London Art School, the internationally highly respected centre of architectural and sculptural stone carving.
---
Research Council PhD Policy Internships Scheme - call closing August 10
The scheme provides an opportunity for Research Council-funded PhD students to work for three months in one of a selected group of highly influential policy organisations.
---
CultureisDigital the conversation on culture and digital technology working better together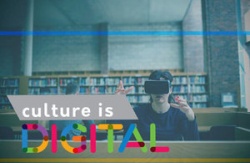 Contains public sector information licensed under the Open Government Licence v3.0.

Join the conversation between Government, the cultural sector and tech companies on the digitisation of public collections and enhancement of online cultural experiences.
---
Infrastructure systems for a better world - apply for funding from innovate UK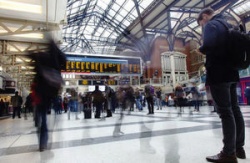 Contains public sector information licensed under the Open Government Licence v3.0.
If you're a UK business or research organisation you can apply to Innovate UK for a share of £15 million to develop innovative infrastructure solutions – deadline 13 September 2017.
---
Saving closed chapels and churches in Wales for future generations
WalesOnline focuses on Carmarthen as it explores 'thinking outside the box' in creating new uses for places of worship to ensure the historic buildings survive for years to come.