Is Birmingham facing a conservation crisis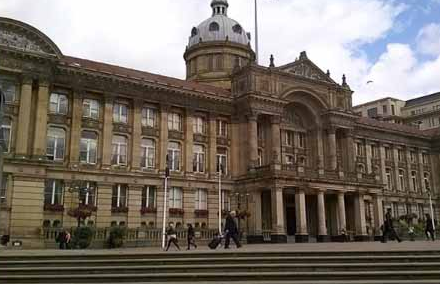 In August 2016, The Birmingham Post reported recent issues in Birmingham city, claiming that 'the historic fabric of some areas is now 'in crisis' as the authority has been forced to scrap several conservation areas because it cannot enforce regulations within them anymore'
The Post wrote:
The council's failure to support its own conservation policies has led to a heritage crisis in Birmingham, claim critics.
The historic fabric of some areas is now 'in crisis' as the authority has been forced to scrap several conservation areas because it cannot enforce regulations within them anymore.
A further six areas are also deemed to be "at risk" as buildings are modified or left to fall into disrepair, a report to the council's Conservation and Heritage Panel has revealed.
The three century-old conservation areas affected are the Ideal Village in Bordesley Green, the Austin Village in Longbridge, and the Hagley Road/Barnsley Road area in Edgbaston.
Read more at http://www.birminghampost.co.uk/news/regional-affairs/crisis-future-birminghams-history-11733036
[edit]
External references
Featured articles and news
IHBC Gus Astley Student Award 2017 now open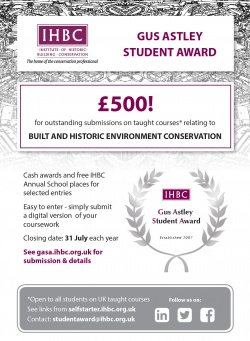 Send in your coursework on a taught course by 31 July for a chance to win a prize and attend the IHBC's Annual School in Belfast in June 2018.
---
Can Wellington (NZ) save its heritage buildings before it's too late?

---
Local military heritage at risk
The Daily Telegraph reports that many small regimental museums are to lose Ministry of Defence (MoD) funding by the end of next decade.
---
Heritage Open Days festival 2016 attended by millions
The Heritage Open Days (HODs) 2016 Impact Report shows an estimated 3 million visitors attending 5293 events with £10m for local economies.
---
International News - Cultural Protection Fund projects announced
The British Council has announced the initial projects to be supported by the Cultural Protection Fund, which will protect heritage overseas.