IHBC welcomes Stirling Prize winner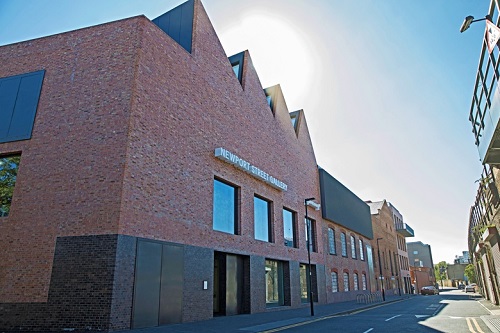 The Institute of Historic Building Conservation (IHBC) welcomed the award of the 2016 RIBA Stirling Prize for the best building of the year to the re-casting of three listed Victorian buildings, once used for painting scenery for West End productions and now transformed by architectural practice Caruso St John into a gallery for artist Damien Hirst.
IHBC Chair James Caird said:
"This prestigious award success is yet another important demonstration from the highest echelons of the architectural professional that designation as a listed building can inspire the very best in contemporary design, and not simply serve as a constraint against it as some might contend."
IHBC Director Seán O'Reilly added:
"It is no surprise to us that a third of this year's short-list of six buildings shows architects fully engaged in working positively with listed buildings and designated fabric. It may be more of a surprise for others that all six reflect a striking awareness of the challenges arising from the cultural and environmental contexts of the new work, even if with varying degrees of success.
"Context, of course, is one of the fundamental considerations in conservation-related developments, as witnessed not least by its use as the title of our celebrated membership journal. So for this year the prominent consideration of contextual issues across all the shortlisted entries is especially welcome."
You can see the shortlisted buildings here.
--Institute of Historic Building Conservation
IHBC NewsBlog
REMINDER – Gus Astley Student Award closing soon
Only 2 weeks left to win £500 and a free place in IHBC's 2018 Annual School as Student Award closes 31 July – 'Just send us your coursework, online and on time'!
---
IHBC Context 21 to 44 now online
From British Standard's pre-history to historic paints and decorative features view the historic environment practitioner's best source for accessible expertise in contemporary conservation.
---
IHBC CPD boost - Saving Art Deco heritage in Craigmillar
Historic Environment Scotland (HES) has highlighted how investing a little time and effort in older buildings can help Scotland's communities.
---
Stone carving tutor Nina Bilbey awarded Prince Philip Medal
Nina Bilbey is the Senior Stone Carving Tutor at City & Guilds, London Art School, the internationally highly respected centre of architectural and sculptural stone carving.
---
Research Council PhD Policy Internships Scheme - call closing August 10
The scheme provides an opportunity for Research Council-funded PhD students to work for three months in one of a selected group of highly influential policy organisations.
---
CultureisDigital the conversation on culture and digital technology working better together
Contains public sector information licensed under the Open Government Licence v3.0.

Join the conversation between Government, the cultural sector and tech companies on the digitisation of public collections and enhancement of online cultural experiences.
---
Infrastructure systems for a better world - apply for funding from innovate UK
Contains public sector information licensed under the Open Government Licence v3.0.
If you're a UK business or research organisation you can apply to Innovate UK for a share of £15 million to develop innovative infrastructure solutions – deadline 13 September 2017.
---
Saving closed chapels and churches in Wales for future generations
WalesOnline focuses on Carmarthen as it explores 'thinking outside the box' in creating new uses for places of worship to ensure the historic buildings survive for years to come.