IHBC social networks exceed 14,000
This article originally appeared in the IHBC NewsBlogs
---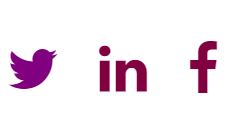 In September 2016, IHBC thanked its active social media volunteers who have helped membership numbers on its core networks to pass 14000 with, as of 22 August, the following membership spread: Linkedin: 5707; Twitter: 6651, and Facebook, with 1723 likes.
IHBC Director Seán O'Reilly said: 'This is a great achievement both for the institute for our many volunteers and members who have helped so much in extending our digital networks'.
'Only 2 years ago numbers stood at less than 8500, so passing 14,000 now confirms both a more substantial recognition of our brand, as well as the wider constituency of interested players relying on our work. Of course such numbers offer a simplistic measure, but they do also correlate to increased success with our business operations, including our very popular Jobs etc service, so these developments are significant to all our members and supporters'.
'It is interesting too that numbers have increased fairly consistently across all the main platforms we use, as we are seeing lots of interests from a wide sector of social media users. This is a good sign of our positive engagement with future generations of conservation practitioners, though that's not to say there isn't lots more work to be done in these areas'.
To join any of the IHBC's free social media platforms simply follow the links from our Home Page at www.ihbc.org.uk
External References
Featured articles and news
Historic England publishes Heritage Crime Guidance for Sentencers update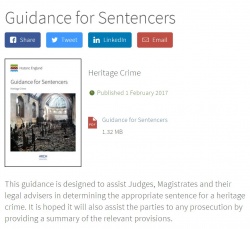 The IHBC has welcomed HE's update, designed to assist Judges, Magistrates and their legal advisers in determining the appropriate sentence for a heritage crime.
---
IHBC 2017 Manchester School is looking for friends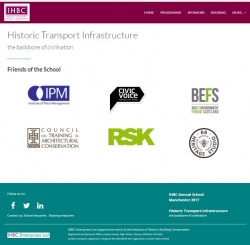 Use your network to join ours, absolutely free! (Limited Offer) as we are offering a chance for sector organisations to have a free place on our School website as a 'Friend'.
---
RTPI on Industrial Strategy and missing links
The RTPI has outlined its response to the UK Government's 'Industrial Strategy' saying 'it fails to link up with other government strategies such as housing and the environment'.
---
Residents in luxury Southbank flats sue Tate Modern over intrusion to privacy
Residents of the Neo Bankside flats on London's Southbank are suing Tate Modern over its public balcony which allows gallery-goers to look straight into their luxury apartments.
---
London pub numbers drop by a quarter – mayoral consultation seeks to halt the decline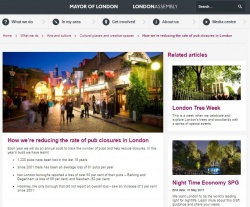 London Mayor Sadiq Khan has branded as 'shocking' that London has lost 1,220 pubs since 2001 and seeks suggestions via a consultation ending on 31 May.
---
EU Prize for Cultural Heritage and Europa Nostra Awards 2017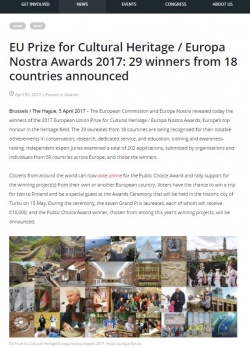 Winners announced on 5 April 2017 include two UK winners - Cromford Mills Building, Derbyshire, and Samphire Maritime Project in western Scotland.
---
Guardian headline feature on economic opportunities for historic swimming pools
The feature explores Manchester Victoria Baths funding event which sold out quicker than Glastonbury and is the latest in a long line of projects to restore historic swimming pools.