IHBC Gus Astley Student Award 2016
On 16 December 2016 the Institute for Historic Building Conservation (IHBC) announced the winners of the IHBC Gus Astley Student Award for 2016.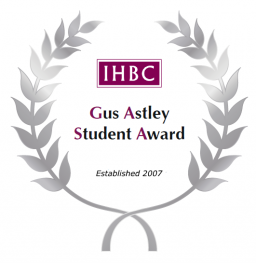 The award is in memory of Gus Astley, former Membership Secretary of the IHBC, and is supported by the IHBC and the Gus Astley Memorial Fund. It is presented for an outstanding item of taught-coursework accepted as part of an under-graduate or post-graduate course about historic environment conservation.
The winners of the 2016 award were selected by Designing Buildings Wiki Chairman, David Trench CBE. David said, "This award encourages the promotion of best practice, raises standards, and helps those in the early stages of their careers. As chairman of the knowledge-sharing platform Designing Buildings Wiki, these are all themes that are very close to my heart."
The winner was Hilary Wyatt, for her work on the IHBC-recognised conservation course at Cardiff University. Her submission was, 'An Introduction to Historic Marine Infrastructure in Exposed Tidal Harbours; Construction, Plan Form, Materials and Repair in the Inter-tidal Zone'.
Assessing Hilary's entry, David said, "It is not an easy subject to tackle, particularly in relation to historical records, but it manages to display a thorough grasp of the forces of the marine environment and the engineering solutions adopted, both historically and currently. There is also a great deal of original and creative thought based on the author's research and observations. It is a valuable contribution to this specialist subject that has been overlooked as a conservation priority."
Hilary, a PhD Researcher at Cardiff, said: "As the effects of climate change accelerate, this issue poses an almost unique challenge to conservators and coastal managers who continue to maintain our coastal heritage, sometimes in extraordinary conditions. I'd like to thank all the engineers, harbour managers, trusts, and voluntary associations who generously shared their experiences of repair and recovery following the storms of 2014. I hope that my being awarded this prize contributes in some way to raising awareness of the specific issues we face in approaching the conservation of coastal structures."
Hilary's tutor, Oriel Prizemen, Senior Lecturer at Cardiff University, said: 'The MSc Sustainable Building Conservation team at the Welsh School of Architecture are immensely proud of Hilary's achievement, the quality of her dissertation reflects her deep understanding of the subject from a range of perspectives.
Also selected for commendation by David were:
Marc Pique i Gascon, from the IHBC-recognised conservation course at the University of Bath, for 'quoting the scripts and the life and times of the author's hero', Gustavo Giovannoni, 'and matching those with before and after photographs of good and not-so-good examples of restoration and conservation'.
Silvia Rossi, from the IHBC-recognised conservation course at the University of Central Lancashire, for her 'comprehensive grasp of the UK planning process', reaching 'the inevitable conclusion that austerity budgets have reduced resources dedicated to conservation, and this has placed strains on the system'.
In addition, the Gus Astley Fund Trustee Selection for submissions deserving particular commendation were:
IHBC Director Seán O'Reilly said: "The IHBC can be especially proud of the selection of winners for 2016 as we have had a 'clean sweep' of all the awards by students working on our IHBC accredited, 'Recognised', conservation courses. This is especially relevant when the primary selection has been made by the hugely respected and emphatically development-focussed practitioner David Trench. When graduates from conservation courses recognised by the IHBC are consistently delivering heritage research that gains the admiration and respect of such independent figures as David, then we know we are doing things right!"
For more information see the IHBC News Blog.
[edit]
Find out more
IHBC NewsBlog
IHBC London Branch Conference launched and open for booking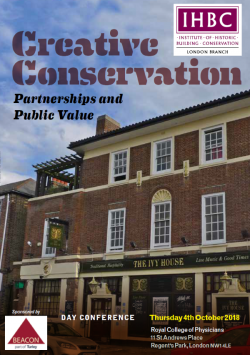 'Creative Conservation: Partnerships and Public Value' - 4 Oct, Royal College of Physicians - leading speakers, unequalled debate - a CPD opportunity not to be missed!
---
IHBC latest Jobs etc skills review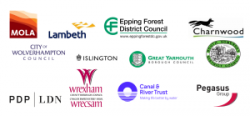 Specialist areas and skills in demand, from design and project management to regulation and more featured in our celebrated – and very cost-effective - IHBC Jobs etc service.
---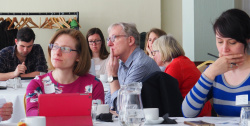 Ideas bear fruit, as early career members 'reverse mentor', generating fresh perspectives on the institute's future plans and structures!
---
IHBC Scotland at Listed Property Show in Edinburgh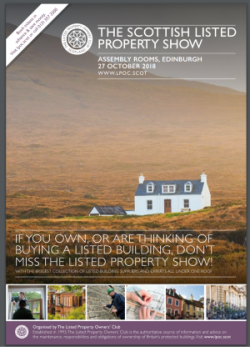 IHBC Scotland will host a CPD session at the Show on 27 October, while an IHBC stand will offer more informal access and conservation advocacy to visitors.
---
IHBC Heritage from the doorstep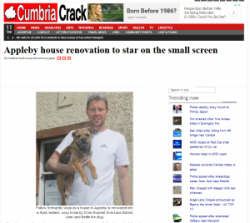 A traditional building in the Appleby Heritage Action Zone (HAZ) is filming its 'work in progress' as part of work grant aided by Historic England as reported by Cumbria Crack!
---
English Heritage celebrates the Cooper Car with a blue plaque.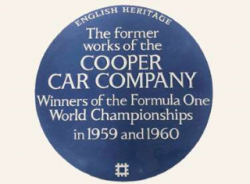 A blue plaque has been placed at the home of the former Cooper Car Company, marking its motoring heritage.
---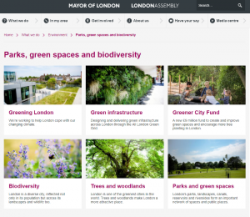 Community Tree Planting Grants and £1.5million woodland fund look to make London the world's first National Park City.
---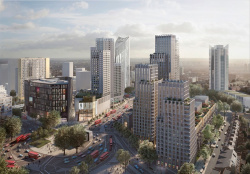 'What if mothers or teenagers designed our cities?' An opinion piece in the invites us to consider what our cities would look like if cities reflected their diverse populations.
---
V&A Dundee opens Saturday 15 Sept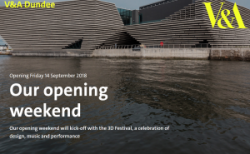 IHBC NewsBlogs reports on some building construction and collection highlights, including spectacular drone footage of work in progress and to completion.
---
IHBC supports LPOC petition on VAT reductions for Listed Buildings
LPOC notes '...it is perverse that repairs should be subject to VAT when new development is not'.
---
Loyd Grossman recently appeared on a BBC radio programme to discuss NIMBYism in heritage and development, the programme is currently available on BBC iPlayer.
---
Call to share land value with communities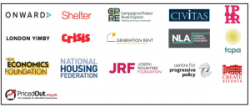 England's SoS for Housing, Communities and Local Government is sent an open letter by leading campaign organisations calling for land value to be shared.
---
Redrock Stockport wins 2018 Carbuncle Cup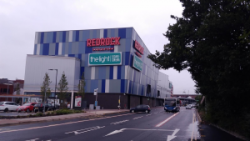 The 2018 winner of the Carbuncle Cup is Redrock Stockport, a £45m leisure complex and car park designed by BDP for the local council.