Hypostyle hall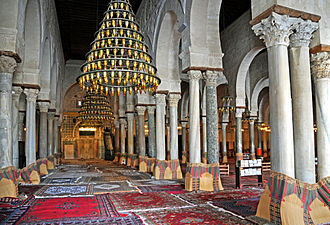 In classical architecture, a hypostyle hall is characterised by columns which support a roof. The name means 'under pillars' and it was used as a means of constructing large spaces in buildings such as temples, palaces and public buildings.
Hypostyle halls were commonly built in ancient Egypt and Persia. They were also one of the main types of mosque architecture, often which a combination of columns and arches.
One of the finest examples of hypostyle mosque is the Great Mosque of Kairouan in Tunisia (see image above).
IHBC NewsBlog
Coming soon - free promotional literature on IHBC stands for HESPR members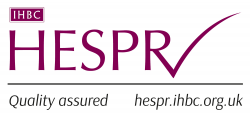 The IHBC will soon launch this support service for those commercial historic environment practices that formally recognise the IHBC's standards in conservation.
---
IHBC Scotland Branch responds to Planning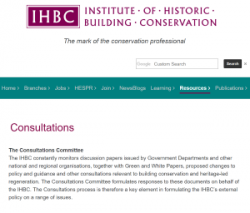 The Branch has offered 'Written evidence to the Scottish Parliament's Finance and Constitution Committee on the Planning (Scotland) Bill Financial Memorandum.
---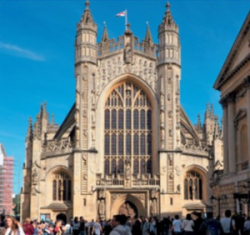 Traditional paving and its contribution to our experience – Bath Abbey.
---
IHBC Heritage from the doorstep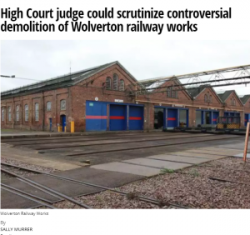 High Court judge could scrutinize controversial demolition of Wolverton railway works, Milton Keynes.
---
IHBC Heritage from the doorstep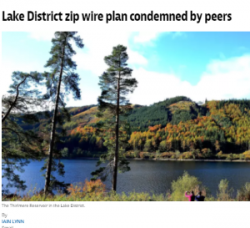 Lake District zip wire plan condemned by peers.
---
EU Ministers of Culture adopt Davos Declaration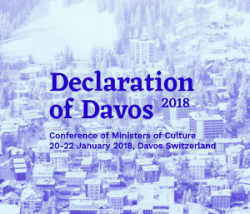 'Towards a European vision of high-quality Baukultur', 'includes not only the result of… actual construction, but also the processes that lead up to it.'
---
Proposals in draft revised NPPF to make it easier to build upwards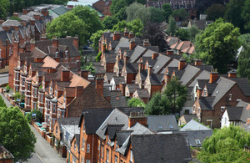 Draft revised National Planning Policy Framework allows an extra two floors to be added to a property provided it is in keeping with the roofline of other buildings in the area.