Heritage, Conservation and Communities
This article originally appeared as 'From expert to facilitator' in IHBC's Context 151, published in September 2017. It was written by Bridget Turnbull, director at Gillinggate Heritage and recent past education secretary of the IHBC.
---
Heritage, Conservation and Communities; Engagement, participation and capacity building. Edited by Gill Chitty, Routledge, 2017, 304 pages, 56 black and white illustrations.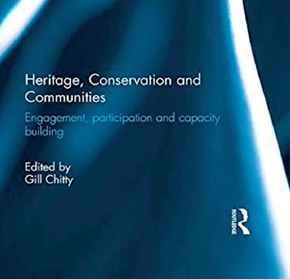 Forming part of Routledge's heritage, culture and identity series, this volume focuses on engaging communities in heritage conservation. It draws from the 2014 conference on the subject and collaborations at the University of York, where Gill Chitty is director of the conservation studies programme. In addition to the editorial contextual introduction, the book comprises 18 contributions from a wide range of heritage practitioners in the UK and across the world, covering approaches to community engagement as well as individual case studies.
Despite several decades of local community involvement in heritage conservation, UK practice has been slow to evolve. Unlike the established community focus in archaeology, much conservation work has centred on what contributions heritage can make to society and the economy rather than on locally-led active participation. It is not only the reduction in public resources for heritage conservation, but also the gathering momentum of participative direct involvement of communities in place-shaping, that mean we are now entering a new era. These changes are altering the role of the heritage professional from authoritative expert to enabling facilitator.
It is against this changing social backdrop that the diverse contributions in this volume are of interest to the conservation professional. In Part 1 on approaches, some chapters, such as those by Jukka Jokilehto and Nigel Walter, explore this context in more depth. Of interest are the international contributions like Nerupama Modwel's piece on intangible cultural heritage in India. It is fascinating in its own right, and serves as a mirror in which to examine UK attempts to grapple with intangible cultural heritage. Part 2 comprises 10 case studies from Yorkshire to Japan that drill down into the practicalities of engaging conservation in community practice.
Each contribution has its own style, diagrams and layout that often reflect the subject matter. The chapter by Brigham et al on living with history in York uses the format of a conversation. Others, such as that on the Martos project workshop in Spain, employ a report style. The diagrams add to an understanding of the content although their quality, and that of some of the black-and-white images, could have been sharper.
This volume brings together a wide range of theoretical issues and practical examples. It offers us real insights into the shift between established professional conservation value-centred methodologies to more people-centred approaches. No one said it was going to be easy.
---
This article originally appeared as 'From expert to facilitator' in IHBC's Context 151, published in September 2017. It was written by Bridget Turnbull, director at Gillinggate Heritage and recent past education secretary of the IHBC.
--Institute of Historic Building Conservation
Find out more
IHBC NewsBlog
IHBC London Branch Conference launched and open for booking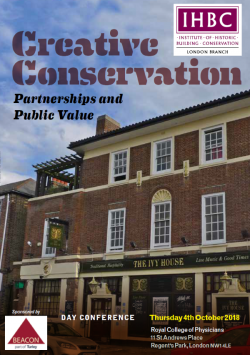 'Creative Conservation: Partnerships and Public Value' - 4 Oct, Royal College of Physicians - leading speakers, unequalled debate - a CPD opportunity not to be missed!
---
IHBC latest Jobs etc skills review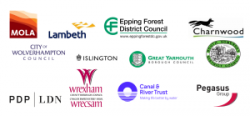 Specialist areas and skills in demand, from design and project management to regulation and more featured in our celebrated – and very cost-effective - IHBC Jobs etc service.
---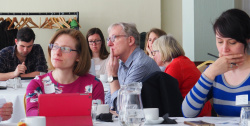 Ideas bear fruit, as early career members 'reverse mentor', generating fresh perspectives on the institute's future plans and structures!
---
IHBC Scotland at Listed Property Show in Edinburgh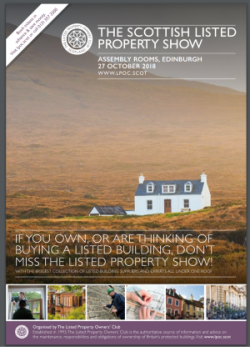 IHBC Scotland will host a CPD session at the Show on 27 October, while an IHBC stand will offer more informal access and conservation advocacy to visitors.
---
IHBC Heritage from the doorstep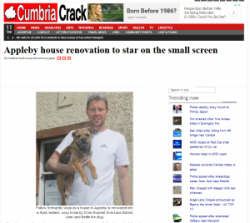 A traditional building in the Appleby Heritage Action Zone (HAZ) is filming its 'work in progress' as part of work grant aided by Historic England as reported by Cumbria Crack!
---
English Heritage celebrates the Cooper Car with a blue plaque.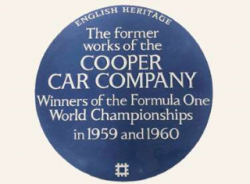 A blue plaque has been placed at the home of the former Cooper Car Company, marking its motoring heritage.
---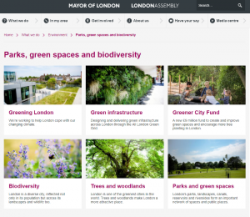 Community Tree Planting Grants and £1.5million woodland fund look to make London the world's first National Park City.
---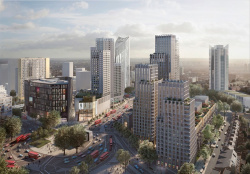 'What if mothers or teenagers designed our cities?' An opinion piece in the invites us to consider what our cities would look like if cities reflected their diverse populations.
---
V&A Dundee opens Saturday 15 Sept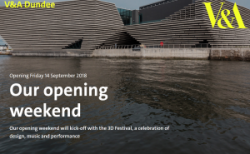 IHBC NewsBlogs reports on some building construction and collection highlights, including spectacular drone footage of work in progress and to completion.
---
IHBC supports LPOC petition on VAT reductions for Listed Buildings
LPOC notes '...it is perverse that repairs should be subject to VAT when new development is not'.
---
Loyd Grossman recently appeared on a BBC radio programme to discuss NIMBYism in heritage and development, the programme is currently available on BBC iPlayer.
---
Call to share land value with communities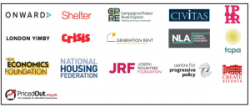 England's SoS for Housing, Communities and Local Government is sent an open letter by leading campaign organisations calling for land value to be shared.
---
Redrock Stockport wins 2018 Carbuncle Cup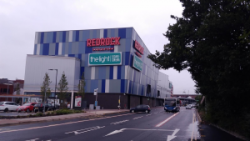 The 2018 winner of the Carbuncle Cup is Redrock Stockport, a £45m leisure complex and car park designed by BDP for the local council.