Edinburgh Castle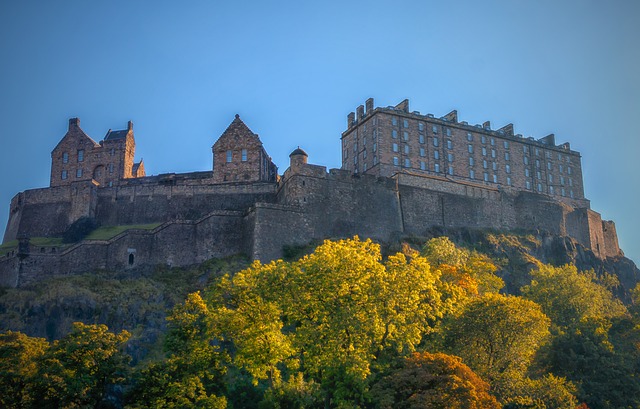 [edit]
Introduction
Edinburgh Castle is a military fortress and stronghold located at the top of the Royal Mile in Edinburgh, Scotland. It stands on a bed of volcanic basalt rock and has been a site of human occupation since the Bronze Age. Historians believe a royal castle has been situated there since the reign of David I in the 12th century, and it continued as a royal residence until 1633. In 1566, Mary Queen of Scots gave birth to James VI in the castle, who would become the King of England following the death of Queen Elizabeth I in 1603.
Due to its involvement in a number of historical conflicts, including the 14th century Wars of Scottish Independence and the 1745 Jacobite Rising, it is considered to be the most besieged castle in Scotland.
The castle's design, construction and function has changed many times over the centuries. Today, it is a popular tourist attraction and an iconic symbol of Scotland, featuring in particular as part of the annual Edinburgh Military Tattoo and the New Year's Eve celebrations.
The castle is actually a collection of buildings sitting in a fortress on top of an extinct volcano. The location is ideal for a stronghold, being protected by sheer cliffs with only one direction of approach.
It includes an interesting mix of designs and architectural styles, due partly to the modifications and additions that have been made over the centuries. At its centre is the oldest surviving part of the castle, St Margaret's Chapel which dates back to the early-12th century and is believed to be the oldest building in Edinburgh.
Few of the original castle buildings survived the 16th century Lang Siege, as most of the medieval defences were destroyed by artillery bombardment. The Royal Palace however was largely unaffected, as was the early-16th century Great Hall.
The Great Hall was built by James IV, and is the main place of state assembly in the castle. It measures 29 m x 12.5 m (95 ft x 41 ft), and has an imposing hammerbeam roof; one of only two medieval Scottish halls with an original roof of this kind. It is characterised by decorative carved-stone corbels, with intricate Renaissance detailing; although it is thought that much of the interior was altered from the mid-Victorian period onwards.
A prominent feature of the castle's east side is the circular, multi-layered Half Moon Battery. This was constructed as part of redevelopment works between 1573 and 1588, and designed as a defence against cannon fire. It was built around and over the ruins of the original David's Tower, of which two storeys survive beneath.
At the head of the Esplanade is the Gatehouse which was built in 1888 as a largely cosmetic architectural addition to the castle. Some years later the Gatehouse was flanked by statues of legendary Scottish heroes, William Wallace and Robert the Bruce.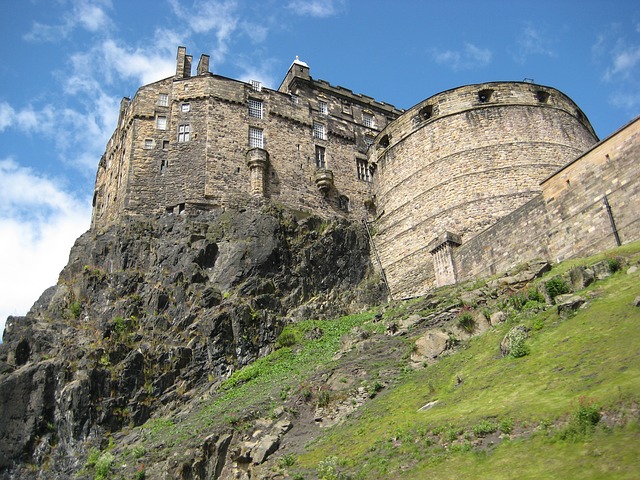 [edit]
Recent uses
The castle vaults were used to hold prisoners-of-war during the 18th century, particularly during the Seven Years' War, the American War of Independence, and the Napoleonic Wars. This necessitated the construction of several new buildings, such as the Governor's House, the New Barracks and several powder magazines and store houses.
In 1811, 49 prisoners managed to escape through a hole in the south wall, which forced the authorities to conclude that the castle was no longer fit for its purpose. No prisoners were held in the vaults after 1814 (other than temporarily during the First and Second World Wars), and shortly after, the castle began to assume the role of a national monument and was gradually opened to the public.
Responsibility for the castle passed to Historic Scotland in 1991. In 1993, the castle was designated a Scheduled Ancient Monument, with 24 separate listings awarded to its various buildings and structures.
In 1995, the Old and New Towns of Edinburgh, including the castle, were classified as a UNESCO World Heritage Site. In 2016, a report from Edinburgh World Heritage, found that residents, visitors and businesses attach an economic value of between £1.2 – £1.4 billion to Edinburgh's World Heritage Site. See Edinburgh world heritage site valued at over 1 billion for more information.
The castle has become Scotland's most popular tourist attraction, with annual visitor numbers reaching 1.4 million.
[edit]
Find out more
Scheduled Ancient Monument.
[edit]
External resources
IHBC NewsBlog
IHBC Gus Astley Student Award winners now out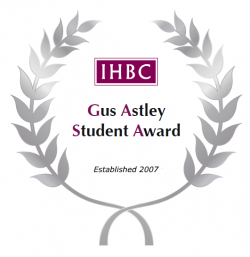 Strathclyde University's Estefania Macchi secures 2018 Award with 'building information' focus. Commended successes cover Brutalism, conflict, staircases, cob, CMPs....
---
IHBC HESPR top pick from £89M+ costed work this week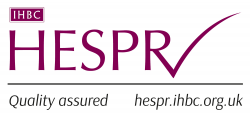 Waveney DC etc. seeks accredited architect for 'as and when' support for Lowestoft High Street Conservation Grant Scheme, closing 04/04, £25k-£50k.
---
Historic Environment Scotland makes major investment in conservation training


HES Conservation Directorate seeks 10 trainees, with salary starts from £17,500 - all now advertised on IHBC's unique Jobs etc service with a closing date of 8 April.
---
Historic England - latest Planning Bulletin out now


HE highlights omission of 'heritage' from draft Environment (Principles and Governance) Bill.
---
RTPI signs Newcastle Declaration on Blue and Green Infrastructure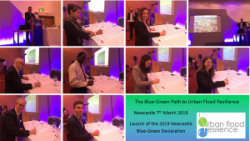 This recognises the critical need for proactive investment in natural solutions to address flood risk and climate change - a concept linked to IHBC's 2019 School.
---
HCLG reports reforms needed for high streets and town centres to flourish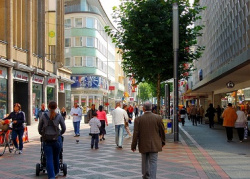 Dated policies and unfair tax regime must be reformed to create an environment that will allow high streets and town centres to flourish in the future, HCLG concludes.
---
IHBC Heritage from the civic doorstep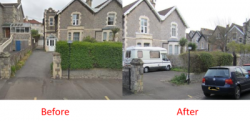 Civic Voice raises the question: Is what is happening here happening everywhere?
---
Another record-breaking year for Scottish heritage sites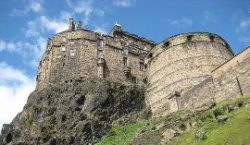 Historic Environment Scotland (HES) has reported on how heritage visitors have generated £620 million in Scotland's local tourism expenditure.
---
How to explore a secret part of London Underground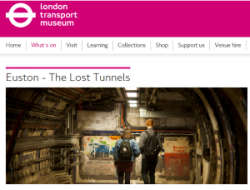 Hidden London, a series of tours at disused stations and secret sites around the city, is run by the London Transport Museum.
---
Revealed - thousands of public spaces lost to the council funding crisis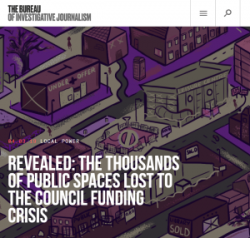 Local Government funding crisis so dire that councils are being forced to sell thousands of public spaces, such as libraries, community centres and playgrounds.
---
RTPI says that austerity in England has eroded public service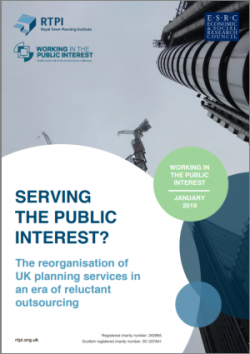 'Au revoir' to planning in the public interest… Hello 'Austerity Planner'.
---
Ecclesiastical issues its Heritage Sector insights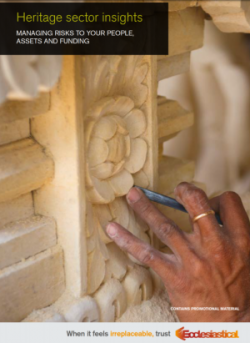 More context for the IHBC's 2019 School as the insurance company looks at managing risks and offers guidance.
---
Entries now open for the Brick Awards 2019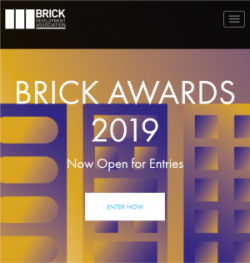 Brick Development Association has announced that entries are now open for the Brick Awards 2019, which closes 31 May.
---
Demolition starts on Windscale chimney at Sellafield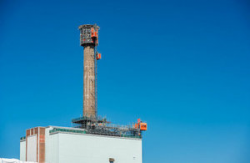 First blocks of concrete are removed from the top of one of the world's most recognisable chimneys - Sellafield's Windscale Pile One stack.